Life as a Roughrider
Three Liberty students are part of the Roughriders, a professional minor hockey league.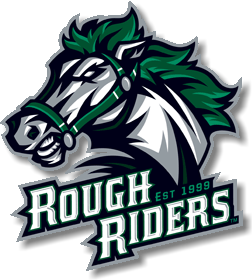 Hang on for a minute...we're trying to find some more stories you might like.
It's the final championship game. There's 30 seconds left on the clock, and you are tied with the other team. You finally get the puck passed to you and you quickly, instinctively, pass it towards the goal. Time seems to slow down as the puck approaches the net. The crowd is in the edge of its seats, and for the briefest moments, all eyes are on you and the puck. Finally, finally, the puck goes in. The crowd erupts in cheers, and you are the hero of the moment.
It's the fantasy of every hockey athlete, these heavily sought-after fifteen minutes of fame. Liberty students and hockey players Jacob Mascardo, Cole Accola, and Patrick Donnelly are no exception. These students are members of the Roughriders, a minor hockey league stationed in Cedar Rapids.
Sophomore Jacob Mascardo is not new to the world of hockey. In fact, he has been playing the sport for a decade. Following in the footsteps of his older brother, Mascardo began playing hockey when he was only five years old. "My older brother joined hockey, so I just tried it out and I loved it," Mascardo said.
He joined the Roughriders two years ago and has been playing with them ever since as a forward.
Practice is held four times a week, while games take place once or twice a week. With school, hockey practices, competitions, and other extracurriculars, life can a little busy for these students. Mascardo is no stranger to the hecticness resulting from a full schedule. The frequent hour-long commutes to and from Cedar Rapids for practice make the sport especially time-consuming.
"It can get hard to get all my homework done on time," Mascardo said. "I usually have to do it in the morning because of practices after school and at night."
Being part of a team can instill a sense of camaraderie among the players. They come from many different places in Iowa, and without hockey, many might have never met each other.
"[My favorite part of playing hockey] is getting the chance to meet and play with kids from other schools," said Mascardo.
While Mascardo can't envision a future of him playing the sport professionally, he still enjoys doing it as a fun activity.
About the Writer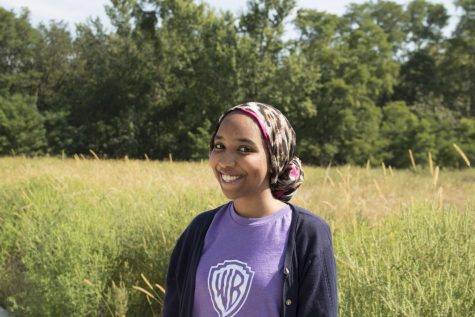 Razan Karar, Design Editor
Razan Karar is a junior and design editor for The Live Wire. When she's not designing, taking pictures, or writing articles, you can find her watching...