Serves Up: A New Team on the Horizon
Students of all skill levels are planning to join Liberty's new girls tennis team.
Last school year, only three Liberty High students played as Trojans in the shared sport of tennis. However, with the construction of tennis courts, Liberty High is taking one step further away from shared sports and launching a girls tennis team this upcoming spring.
Grace Brusegaard, junior, has been on the West High varsity tennis team for the past two years. While she loved the energy and friends she made on the team, she is excited to bring the sport to North Liberty.
"Since we are in our first years of opening, we're going to help build the program," said Brusegaard. "We have to show good teamwork and leadership and be good leaders in the school."
James Postman, a 4th-grade teacher at Van Allen, was hired as head coach for the team. He's excited about being the head coach after being an assistant tennis coach at City High for 12 years.
"My philosophy is that I want girls who go out for tennis to enjoy the sport and [have] it be a sport that they play beyond high school," said Coach Postman, "whether that be in a competitive or non-competitive form."
True to Coach Postman's philosophy, girls of all different tennis skill levels are joining the team. Emma Hansen, junior, has not played tennis before but is joining the tennis team to be a part of a new community.
"We have this great chance in high school to be apart of new things," said Hansen. "Since we're starting this brand new, it's a great time to jump in and try [it] out."
Meanwhile, Sophie Faga, freshman, was introduced to playing tennis when she was four or five years old.
"I am looking forward to meeting new people who share a similar interest as me," said Faga.
While the tennis courts are not yet finished, they are anticipated to be complete in time for the first practice on March 11th. The first home meet will be on April 2nd.
It is not certain whether or not there will also be a boys tennis team this school year. However, a boys team is planned to launch in the near future.
Coach Postman encourages all who are not currently in a spring sport to consider joining the Liberty girls tennis team.
"[In high school tennis], you can compete as an individual, with a partner, as well as [in] a team," said Coach Postman. "In addition, it is a fun sport to learn!"
About the Writer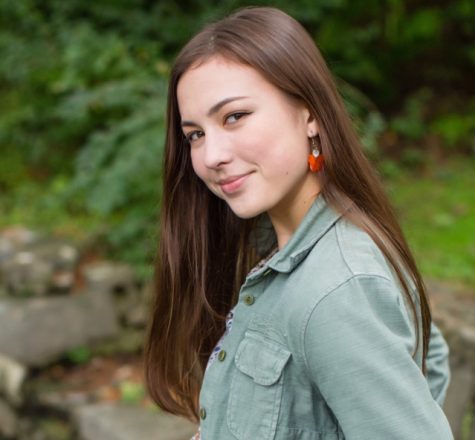 Abby Fowler, Copy Editor
Abby Fowler, senior, has been a copy editor for The Live Wire since year one. Fowler is also involved in varsity tennis, SLAP, Voltage jazz choir, speech,...