The Million Dollar Question…
What Bolts spend their money on
Teens spend their money on an abundance of items ranging from phone bills to daily trips to Starbucks. Some teens have parents or guardians that give them an allowance every week, whereas others obtain their money from part-time jobs.
According to the Piper Jaffray survey, food and clothes are the leading spendings of teenagers. Around 20% is spent on food and another 20% is spent on clothing. Spendings of teens can be split into two main categories: a "social budget" which includes purchases of food, video games, phones, music, movies, and more, and a "selfie budget" which consists of clothing, accessories, personal care, and shoes.
Students at Liberty High are no different than the norm.
For Henry Krain and Tate Happel, juniors, a morning stop to the Depot is a normal occurrence. Typically, they go one to two times a week spending $2.50 per pizza slice.
Going to the Depot a couple times a week adds up financially.
Over first trimester, Happel and Krain would keep a running total of pizza slices racking up a total of 82 slices in 62 days. This is a combined value of $205 dollars all trimester. They have started again with the second trimester and their total is already 22 slices with more than half of the trimester left.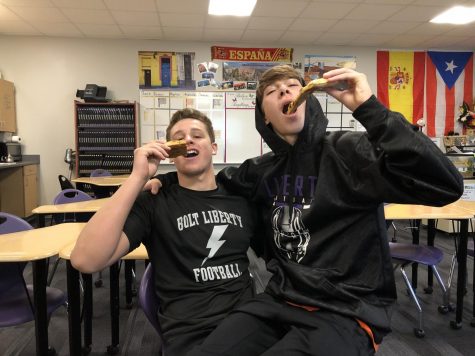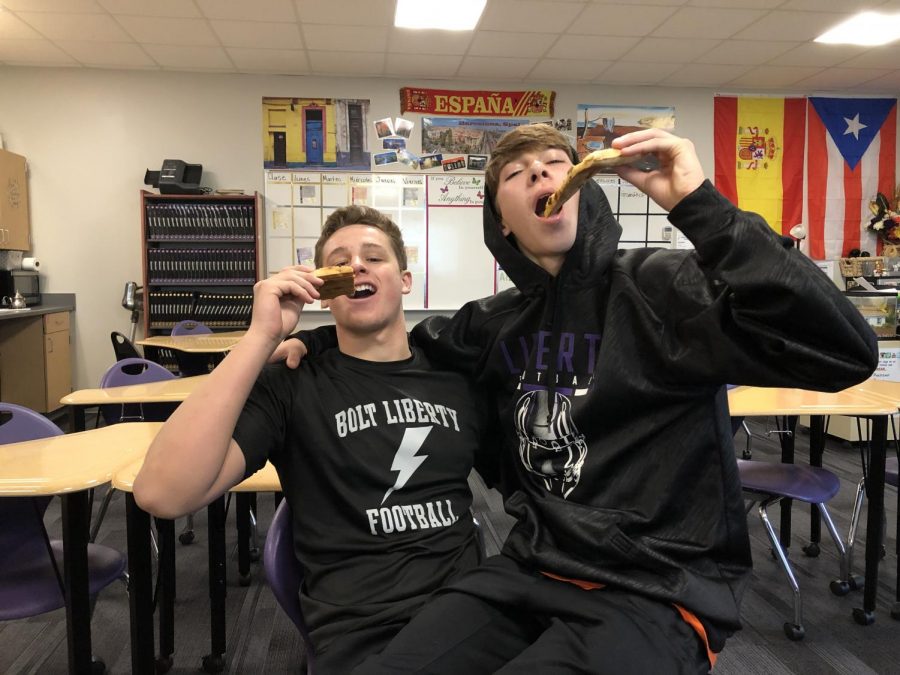 Coffee is a morning essential for many people. Having a little kick-start to the day always helps. For Katie Kovar, junior, a coffee is a must in the morning. She usually has a coffee from home, Corridor Coffee or Dunkin. Her frequent stops for a coffee price around $3 each. The money tends to add up, but her job at Old Navy helps fund her stops.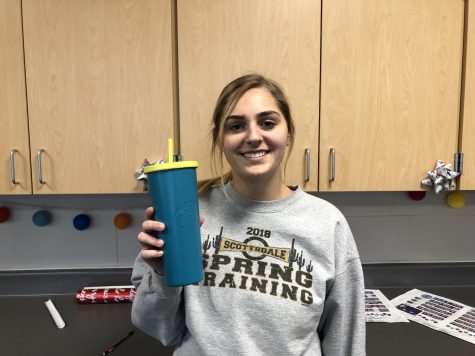 Staying up to date on style is a costly mission. When going to the mall it can be hard to find good quality clothing for under $20. For Autumn Erb, sophomore, buying new clothes is a regular occurrence. After growing out of old clothes and having the desire to stay in fashion, the total of her everyday attire adds up to a few hundred dollars.
Erb does not usually have to spend her money on her clothes because her parents buy it for her, but she does have to pitch in some of the time. To help cover the cost, she uses the money she has saved up from babysitting. She is also on the dance team here at Liberty so she needs to purchase all of the clothing items that come with being on the team. That can range from a state t-shirt to multiple jackets and leggings during the season.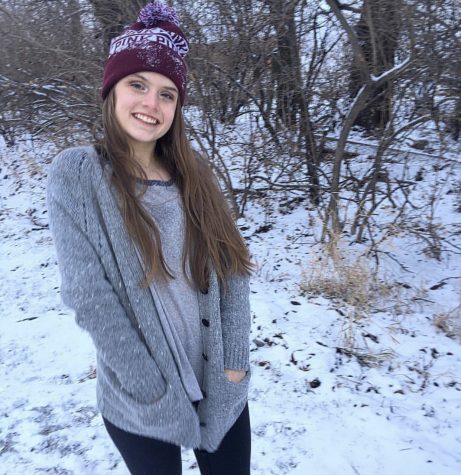 Regardless of how you obtain your money, being a teenager is expensive. There is added peer pressure that comes with wanting to stay up to date with the latest technology and fashion, or even keeping up with a  social life. Short trips to lunch or dinner and other activities around the community can get costly. Although these things add up, they are important to the life of a teenager and a good way to learn to manage money and get ready for the real world.
About the Writer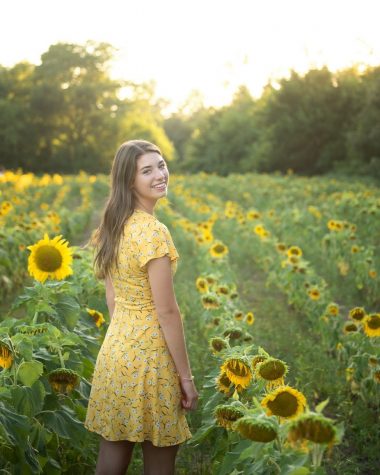 Piper Koski, Editor In Chief
Piper Koski loves spending her time playing volleyball, hanging out with friends and family, enjoying time outside, and traveling. Volleyball has been...