We are the Champions
Explore how Liberty had two students become State champions.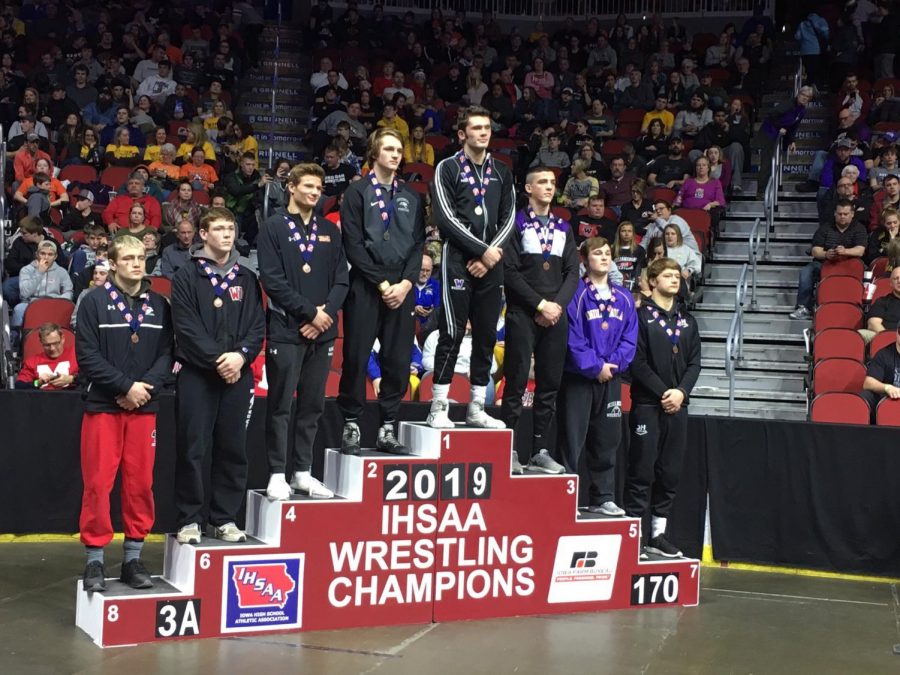 Becoming a State champion is a task that demands hard work and dedication. This year, two Liberty High students became champs in wrestling and swimming.
Qualifying for State is a rigorous process, as competitors must make it through rounds of competition just to qualify. In addition, becoming a State champ requires a lot of time, whether it be spent at practices or meets. On top of this, athletes must find time for school work and outside of school activities.
Ashton Barker, Liberty's first State wrestling champ, placed third in his 170-pound weight class.
Barker, sophomore, explained that in 3A wrestling, "You automatically go to districts and you have to place top two there [to make it to State]."
Wrestling takes a lot of dedication and Barker is no stranger to this. When asked how much time this sport demands, Barker had a simple response: "A lot, a lot!"
"I did a lot of off-season work during the summer to help, and then lifting and drilling and wrestling live from my coaches," said Barker.    
Although Barker is very proud of how he finished this year, he's already setting goals for next year, proving there is no true off-season for dedicated athletes. He stated that his goal for next year is to get first place and become a true State champion.  
Izaak Hajek, junior, got first in the 200-yard butterfly event at State.
Hajek explained that to make it to State in swimming, "You swim at a district meet where there around 8 teams and 6 districts. To make State you must be top 24 in the whole state after the district meet."
Swimming is a huge undertaking because of its time burdens.
Hajek explained, "Training is a on daily basis consisting of morning swims, 3 lifts a week and night practices every weekday. The only day off is Sunday."
With the amount of time demanded from him, Hajek feels that being in a sport forces him to manage his time well. Hajek stated that he just finds time to do homework and other activities on the weekend.
Becoming a State champion was a goal Hajek set last year. Although he wasn't able to accomplish this goal last year due to stress impairing his performance, this year Hajek did little thinking and just raced which he felt helped him a lot.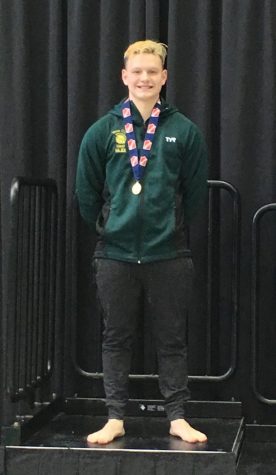 Hajek feels that it was an honor to become the first ever Liberty High School State champion and hopes to win again next year.