Dancing for a Difference
The Liberty Difference Makers held its second annual Dance for a Difference on March 3rd, featuring a variety of scheduled events to fundraise money to support those impacted by pediatric cancer and other life-threatening diseases.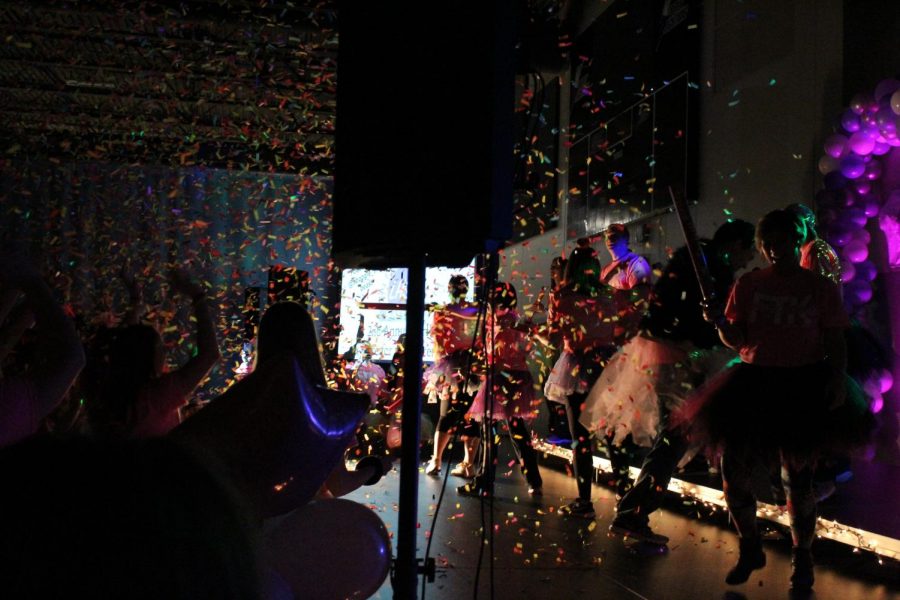 $43,265.22. Forty-three thousand, two-hundred sixty-five dollars and twenty-two cents. That's how much money was raised Sunday, March 3rd at the second annual Dance for a Difference. The money was donated to a variety of organizations with the aim of assisting children diagnosed with life-threatening illnesses, such as the University of Iowa Children's Hospital, the Fight for Flash Foundation, and the Ronald McDonald House.
The day consisted of a variety of events including games, dancing, a silent auction, face-painting, and a bake sale. There was also a number of guest speakers, including a representative from the Ronald McDonald House and families speaking about their experiences with pediatric illnesses.
The Dance for a Difference is the Difference Makers' flagship event. The club meets throughout the year to plan fundraisers like these and discuss ways to emotionally and financially support children impacted by diseases. Senior Dylan Schmidt helped start the club at Liberty after seeing the impact that West High's Dance Marathon had on the lives of children battling pediatric cancer.
"I have seen first hand how much of an impact Dance Marathon and Difference Makers makes in the lives of kids who battle cancer and I knew I needed to continue to help those kids," Schmidt said.
As a survivor of pediatric cancer himself, Schmidt is very passionate about their work.
"I represent those kids who have passed away from cancer and can no longer stand up for themselves and raise money for the kids in the hospital right now," he said.
Junior Grace Quast-Villafana has been a part of Difference Makers since its start last year. She joined the club to assist with its mission of helping those impacted by pediatric life-threatening diseases.
"I was inspired to join Difference Makers because I've known many people who lost their battle to cancer," Quast-Villafana said. "I want to help people with their fight against life-threatening illnesses in any way that I can."
Quast-Villafana and Schmidt played an active part in the preparations for this year's Dance for a Difference. They were pleasantly surprised when they found out how much money was raised this year: $43,000, a $17,000 increase from the previous year's approximate $26,000 total.
"My goal was to raise over $30,000 this year for difference makers and we absolutely crushed it by raising $43,265.22," said Schmidt. "Our biggest club goal is to impact the lives of as many kids dealing with a life threatening illness as possible and I am very satisfied with how many kids we impacted."
Quast-Villafana agrees. She was proud of how different community members worked together for a joint cause.
"My favorite part of the Dance for a Difference is seeing everyone come together and make a difference in someone's life," she said. "It's a huge community effort to make this event amazing."
As for the future, Difference Makers hopes to continue its outreach and increase its involvement from Liberty students.
"My hope for the future of Difference Makers and the Dance for a Difference is to just continuously grow our total [and] to get more people involved," said Quast-Villafana. "We have 1,000 people at our school, and it would be awesome to have all 1,000 people at our event."
About the Writer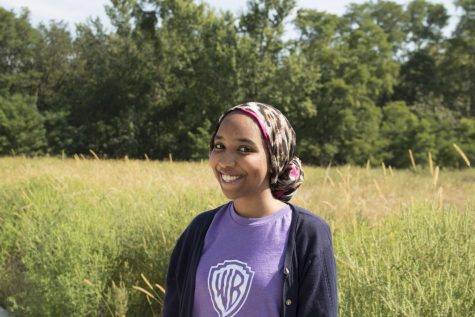 Razan Karar, Design Editor
Razan Karar is a junior and design editor for The Live Wire. When she's not designing, taking pictures, or writing articles, you can find her watching...