Before They Were Teachers…
The Live Wire explored the backgrounds of some of the Liberty Staff to see what they have achieved and experienced before they were our teachers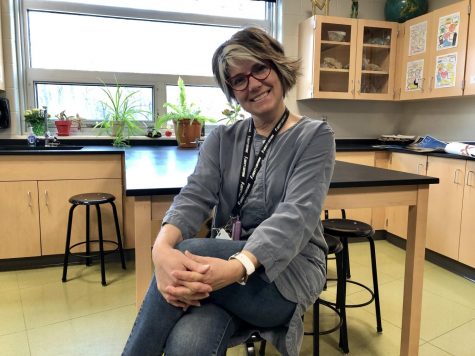 Marianne McGrane, science teacher, did not always want to be a teacher. In high school, she spent her time making sure her grades stayed well enough to participate in sports and spend time with her friends.
McGrane said, "I was not the best student and I did not understand how to 'play the game' of school."
When she was not in the classroom she was on the soccer or softball field, where her passion was during her teen years.
She did not go on to get a college degree directly after graduating from high school. McGrane worked as a secretary in Vermont and then as a credit analyst in Colorado. After some time in those jobs, she moved back to Iowa and worked as an executive secretary.
While working in Iowa, the company she worked for began laying off employees and McGrane lost her job in that process. After talking with her husband, she felt that something was missing in her life and she discovered that what was missing in her life was teaching. Despite McGrane not enjoying her high school work while she was in high school she always felt a sense of belonging in her high school biology class. This led McGrane to choose to go back to school and get a teaching degree.
"I wanted to be a science teacher because I understand what it is like to not feel good about yourself in school," said McGrane. "I wanted to teach my class in a way that would make it approachable and understandable to everybody."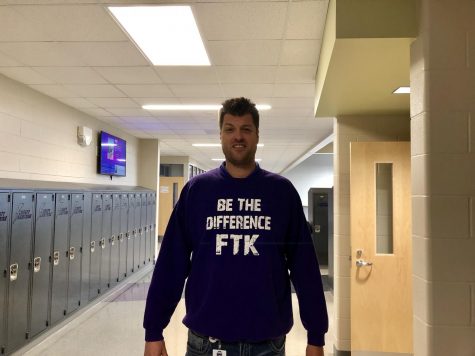 Business teacher Zachary Hammes did not go to college right out of high school but instead was drafted to play baseball for 12 seasons. For seven seasons he played for the Los Angeles Dodgers minor league system and then played for the Boston Red Sox for one season. He concluded his baseball career by playing in Taiwan for a Chinese Professional Baseball League.
After his time playing baseball, he moved back to Iowa and went back to college at The University of Iowa. He was a nontraditional college student, as he was a bit older when he attended. While getting his finance degree at the University of Iowa, he realized that he wanted to try to make an impact on young people.
"I wanted to connect with students and establish relationships with the students so I hold them to high accountability while they are in my classroom and outside of the school," said Hammes.
He decided to get his master's degree in teaching during his last year at Iowa.
While Hammes does not play baseball anymore now that he's a teacher, he does help the pitchers of Liberty's baseball team practice for their upcoming season.
Hammes is able to bring his background in sports and business to help the students of Liberty succeed in the classroom and on the field.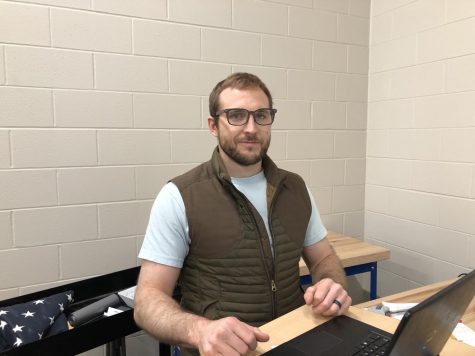 Micah Casper, industrial tech teacher, became a teacher by accident. He had always loved working construction and entered college with the mindset of earning a construction management major. But during his time at The University of Northern Iowa, the economy crashed and his college advisor thought it would be best if he switched his major.
While he was in high school and college, Casper always loved talking to others and hanging out with teachers, so he thought that teaching would be a fun occupation.
Casper's background in construction and love of being around others led him to where he is today.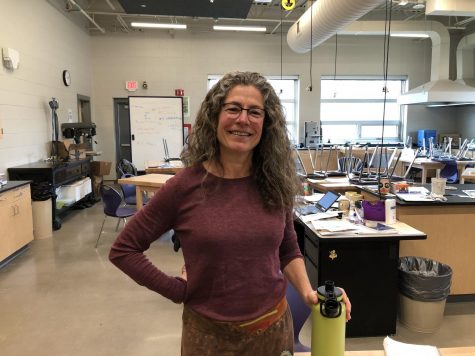 Jenny Saylor,  art teacher, was an avid athlete in high school. She spent her time running and doing gymnastics. After high school, Saylor went to college to get a business degree. It was not her true passion, but her dad wanted her to go into business. About a year into working in Chicago with her business degree, she decided it was not what she wanted to do.
"I hated wearing a business suit and the whole atmosphere," said Saylor.
Once she realized it was not what she wanted to do, Saylor came back to Iowa and took a few years to regroup and figure out what she wanted to do in the future. During this time, she painted houses and tried out being a jeweler. Eventually, Saylor made the final decision to go back to school and become a teacher.
"In the business world, every day felt the same and here every day is different," Saylor said.
Although teaching takes up some of Saylor's time, she still is very much into athletics. She has dabbled in many different athletic events in her past. For a while, Saylor spent her free time running marathons but then changed to competitive tennis, which allowed her to travel with a team. She then switched to yoga and after that moved to triathlons.
Saylor brings her creative passion to Liberty students and staff as she continues to help Liberty grow as a school.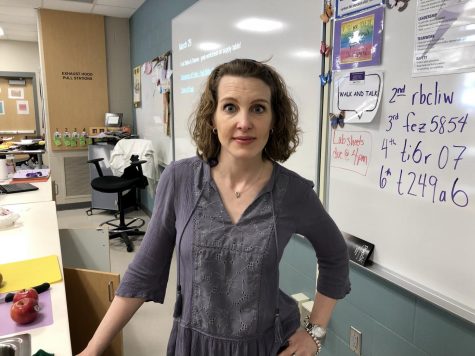 Beth Long,  FCS teacher, has a past full of many experiences. While in grade school, she worked as a babysitter, a paper deliverer, and as an employee in a small fabric store.
After graduating high school, she attended college to get a Family Consumer Science (FCS) degree with a business minor. During her time studying in college, Long obtained many more jobs. These jobs included being a campus operator, which helped flip through phone books and give numbers, a police dispatcher, and an employee at the university farm. At the farm, she fed pigs, lambs, and steers while also milking cows twice a day. During her college summers, Long nannied for a family and worked as a country forest preserver.
Later in her life, she went back to school at Illinois State to get a teaching degree with a health endorsement.
After graduating, Long joined the Peace Corps, which is a volunteer program, and worked as a health volunteer in hospitals. While working at the hospital she taught people about HIV/AIDS, how to prevent babies from getting sick, and how to use a condom. Later in her life, she started teaching high school, which led to Liberty High.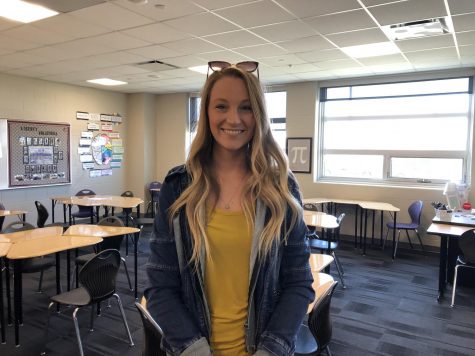 Allie Hutcheson, math teacher, was a three-sport athlete playing volleyball, basketball, and soccer, in high school. She cared a lot about her grades and sports in high school.
After high school, she attended Northern Colorado and played a year of college volleyball. Hutcheson transferred to Iowa State after a year and played club volleyball there. During her time at Iowa State, she also worked at a computer programming place where she recorded classes and coded them so people could access the classes and a rental place.
After graduating college, Hutcheson spent a year teaching in Des Moines before coming to Liberty. Although she does not play volleyball anymore, she does spend a lot of her time in the gym and coaches both school and club volleyball.
Hutcheson is young and uses her past experiences to relate to students here at Liberty.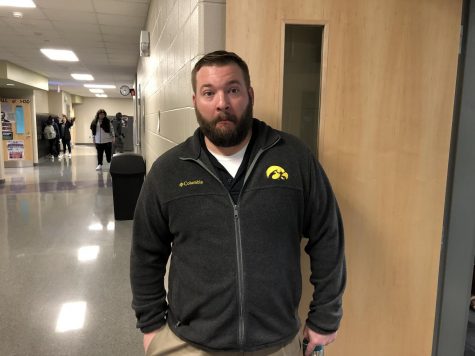 Brad Borrison, English teacher, was involved in a multitude of activities in high school. During his time in high school, he played football, baseball, basketball, and track, while also being active in several school theater productions.
After graduating, Borrison attended the University of Northern Iowa and graduated with a theatre performance major in 2007.
He spent his time after college working random jobs which included jobs as a bartender, one-on-one special education associate, and a debt collector at a credit union. Borrison did not enjoy being a debt collector.
"I was stuck working at a job I hated, living in a town that stunk (literally and figuratively) and felt like my life was at a dead end.  So I switched things up, took a risk, and went back to school to be a teacher. It's worked out pretty well," said Borrison.
He also found the opportunity to teach as a chance to challenge himself and see if he could actually go back to school.
All in all, the idea to switch things up and go out of his comfort zone ended pretty well for him as Borrison enjoys what he does currently.
About the Writer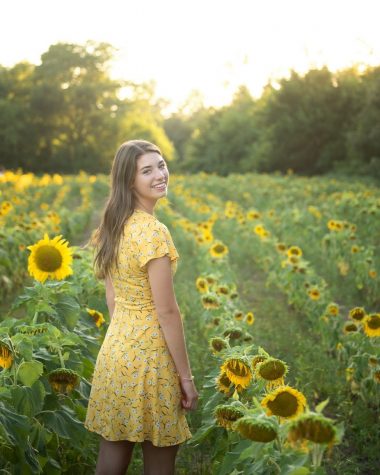 Piper Koski, Editor In Chief
Piper Koski loves spending her time playing volleyball, hanging out with friends and family, enjoying time outside, and traveling. Volleyball has been...