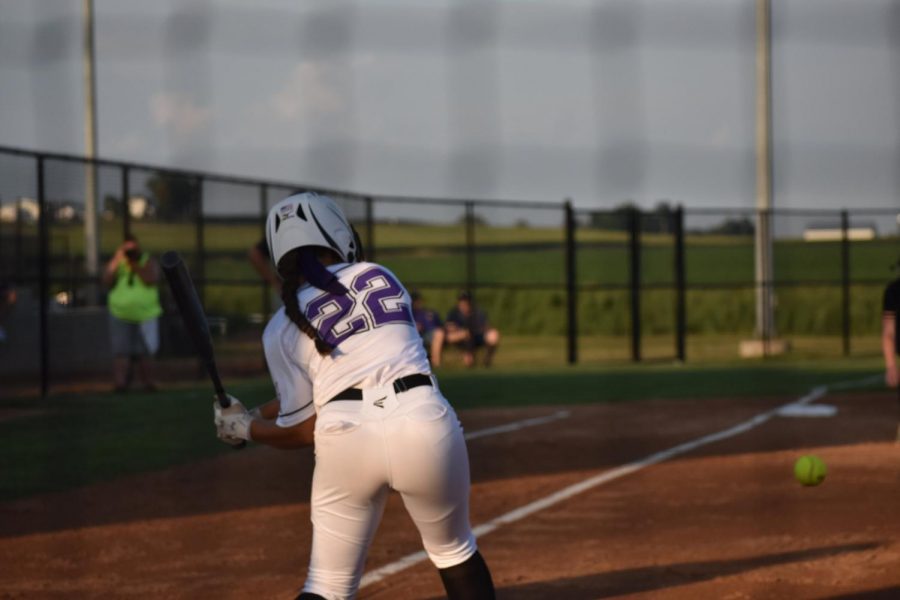 This past summer, Liberty High School had some of its first ever All State athletes. Seniors Nolan Frey and Brylee Klosterman made the 2019 Iowa Baseball and Softball All State Teams. Frey made the Class 4A Second Team, which is part of the best 32 baseball players in the state of Iowa, while Kolsterman made the Class 4A First Team. Klosterman's team is made up of the best 16 softball players in the state. 
Rankings for first and second team are determined by the Iowa High School Baseball and Softball Coaches Associations, by all coaches voting for players.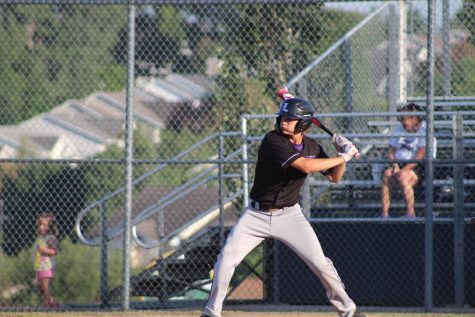 Frey is a pitcher and outfielder for the Liberty baseball team. In 2019 Frey had a team leading batting average of 0.431 and lead the team with 62 hits. A batting average is calculated by the number of hits divided by the number of at bats. Having a batting average of 0.431 is significant for a high school athlete. 
Frey threw a team high of 49 innings on the mound while keeping a 3.86 ERA. Earned Run Average (ERA) means how many runs the pitcher gives up per seven innings, the length of a high school baseball game. Frey is a diverse and hardworking player, making a good impression on coaches.
"He works hard and he does everything we ask him to do both on the mound and out in the outfield," said Coach Tom Cronk. 
Making the All State team was very special for Frey. 
"It's a huge honor to be recognized as an All State player. I love the game of baseball and it's really fun to go out and compete at a high level and get recognized," Frey said.
Frey has played baseball since he was five. Unsurprisingly, baseball season is his favorite season of the year.
 "It's awesome that we play in the summer because we don't have to worry about school. You just hang out with the guys all day, " said Frey.
This upcoming season, the team is looking at making a postseason run. This past season they made the sub state semi-final and came up short to Des Moines Valley, 7-5. This loss disqualified them from making it to state in Des Moines.
"Our ultimate goal is to get to the state tournament and win a state title," Cronk said. 
Liberty is now officially a part of the Mississippi Valley Conference, which is a 16 school conference who " takes pride in our emphasis on excellence both on and off the field," according to their website. 
Conference records affect seeding for getting to the state baseball tournament. The team finished with a record of 23 wins and 18 losses. 2019 was the first year of being in the conference and finishing with a 16-14 record was a good start and will only continue to improve in the upcoming year. Frey wants to leave a baseball legacy at Liberty that the team is proud of, and he just wants to have fun this upcoming season since it will probably be the last time this group of seniors will get to play together. 
Frey is looking forward to going to college and playing baseball after high school. Coach Cronk said he sees Frey playing baseball at a  D2 college but with his work ethic the sky is the limit. 
Klosterman is one of the best softball outfielders in the state of Iowa, according to Head Coach Jeff Kelly. She was named to the Class 4A First Team All State this past season and  finished third in all of Class 4A with a total of 68 hits. The player with the most hits of the season was 81, and second place had 69 hits. Klosterman only came up short to second place by one hit. 
Kolsterman is one of the leaders on the Liberty team being a senior. 
"I just want to be a leader for the younger girls and show them that they can also achieve goals like this," Klosterman said. 
The upcoming 2020 season will be a big one for Liberty softball. 
"We're setting our goals high and that's what we're shooting for," Kelly said.
They made the sub-state final this past year and are looking to make it to state in Fort Dodge. Klosterman is looking forward to her senior season.
"I want to continue improving as a team and to keep having fun. I also want to go out with a bang and make it to state this season," she said. 
While state is on all of the softball players minds, there are many other goals they want to accomplish. Kolsterman wants to see what the team can do with the success they have had in the past two years. She wants to keep growing as a leader and help the young team go forward to win a state title. Klosterman plans to attend the University of Iowa next fall and play softball for the Hawkeyes. 
Kelly said, "She [made] an early [commitment] to Iowa and it will really help her relax and just focus on the season."