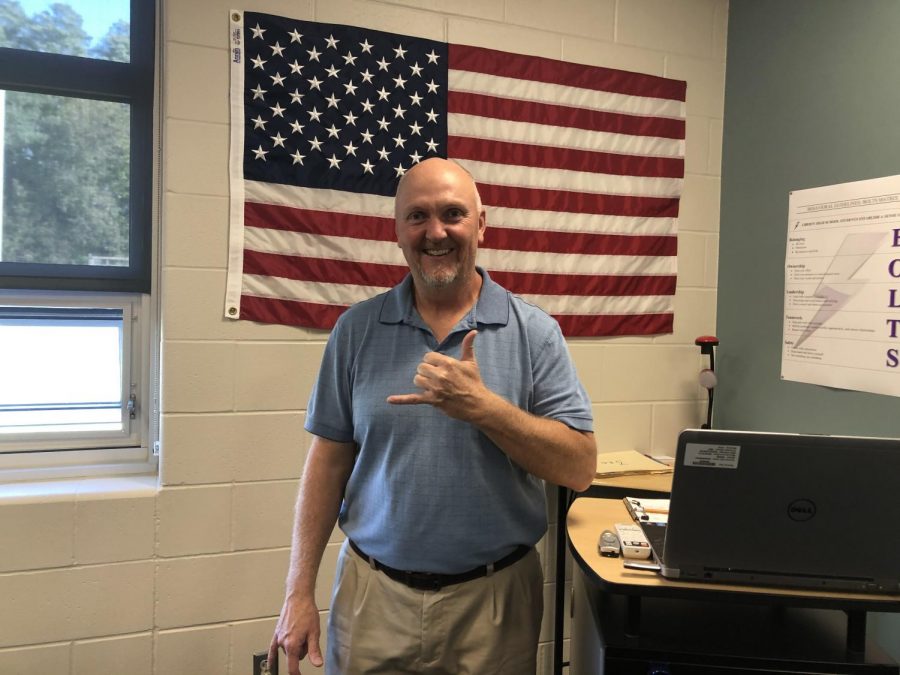 Ryan Kelly, Math teacher, and Jeff Kelley, Social Studies teacher, have the same pronunciation of their name but they have an abundance of differences, ranging from the years of experience to what they do in their free time. There are also some similarities. Both have a sense of humor and it shows in their responses to the questions below. 
This year there are two Kell(e)y teachers at Liberty. But starting next year Liberty is adding a new Kell(e)y to the staff. Allie Hutcheson (math teacher) is engaged currently to Kelly, the math teacher. Their wedding is planned for the summer of 2020 so starting the school year of 2020 there will be a Mrs. Kelly. 
Hutcheson said, "Both of the Kell(e)ys here are great teachers and coaches, so I'll absolutely be proud to take on that name."
Along with the Kell(e)ys coaching, the new Mrs. Kelly has had her share of coaching in her life. 
Hutcheson stated, " I have coached volleyball and soccer. Soccer for a year at Kennedy during college, and volleyball for 3 different clubs and at Liberty. I love my current coaching job at Liberty. Our program has really grown to be something special, and the girls I get to work with making my job every day so fun." 
Liberty staff is not only adding a new Kell(e)y to the staff but she also fits the Kell(e)y mold of being an experienced coach.