The Positive Influence of Teachers Extends Beyond the Classroom
This article shows some of the many teacher-student connections here at Liberty.
Teachers have the ability to influence students well beyond the classroom. A teacher-student relationship can lead to a very strong bond, one that most will never forget. Teachers can help students with skills necessary for outside of school, as well as helping them through personal issues.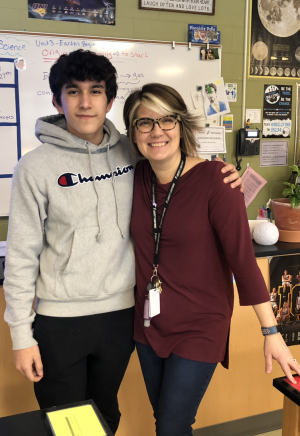 "Outside of the classroom, I help students by giving teacher recommendations, focusing on students' career interests, as well as helping with other classes," said Melissa Nies, social studies teacher. 
In a study on a North Carolina high school in 2018, researcher C. Kirabo Jackson at Northwestern University found that students were more likely to have a higher attendance rate, better grades, and higher graduation rates when they have a strong bond with a teacher. This improved by teaching students how to adapt to new situations, the ability to control their behavior, and motivation to pursue long-term goals. 
Marianne McGrane, science teacher, has left a positive impact on sophomore Ivan Armendariz's life. She made learning fun and exciting for him and even made him consider pursuing his educational career in the future.
"When I had Mrs. McGrane as a teacher for Earth and Space Science, she really made me want to learn, and maybe even include it in the future," said Armendariz.
"I think people should know she is a great person and someone you can trust," added Aremendariz.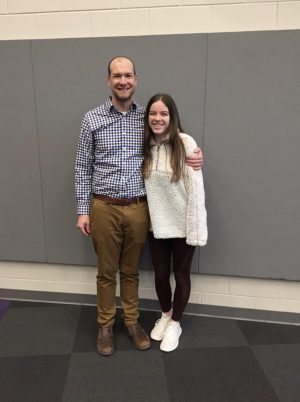 At Liberty, many other teachers are helping students in and out of the classroom. Megan Uden, senior, appreciates band instructor Ryan Arp. He helps her with her music career by providing her with more challenging pieces and giving her positive feedback. 
"I believe that Mr. Arp impacts his students in a helpful way. He is very good at finding a time to work with people to prepare for auditions, and he is always open to talk about anything," said Uden.
Some students have had connections that extend out of the classroom. Zack Anderson, junior, has known Jenifer Secrist, science teacher, since he was around eight years-old. Secrist has helped Anderson look at life in a new perspective. She also has made science fun to learn about as well as easier.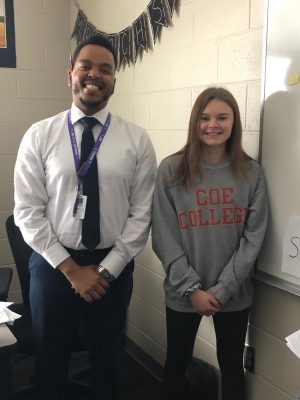 "I know a lot of people that have been around her that feel the same way. She has just made a big impact on my life and the school in general," said Anderson. 
Being new to Liberty, freshman Laina Davies feels closest to Kedibona Ochs, English teacher, so far. She said he is a really fun teacher and is really good at relating and adjusting for different students, as well as helping his students with anything. 
"If you don't like the teacher as much, the learning probably isn't as fun and engaging," said Davies.
Overall, students can greatly benefit from teachers who provide help to students in and out of a classroom. If a student doesn't like a teacher, they likely won't be as excited to learn. According to a survey by the ING Foundation, 98% of people can change the course of a student's life. The survey also found that 88% of Americans say they had a teacher who had a significant, positive impact on their life.