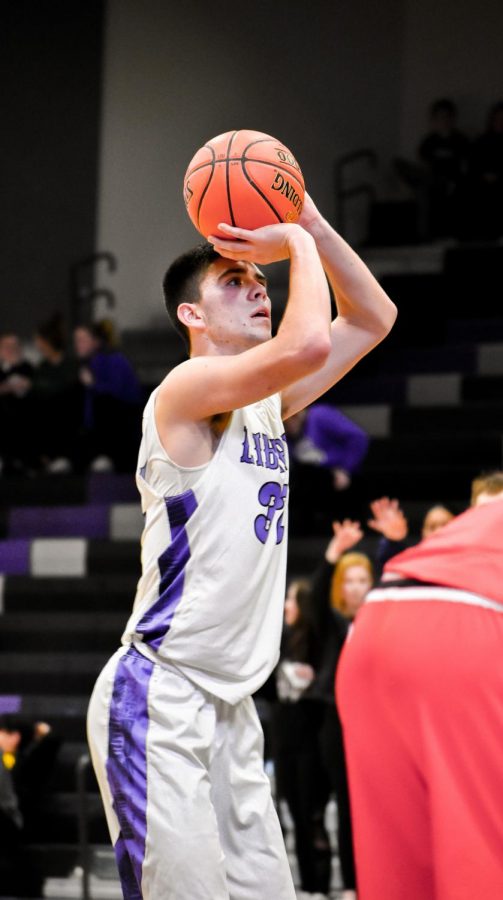 Katie Tippet
The Bolts hosted Cedar Rapids Kennedy High School last night, Tuesday Feb. 4. Points were hard to come by in the first quarter, as the Bolts put up just 10. The Cougars had the upper hand leading into halftime leading by 10. Liberty came out striking in the second half, pulling the game within one by the end of the third quarter. The game became scrappy, as tempers flared and Andre Brandon, senior, threw down a monster dunk to give the Bolts momentum. Unfortunately, this was not enough to bring home the victory, losing 52-47 to the Cougars.
Points were fairly spread out for the Bolts. Andre Brandon put up 11 points, and Kelby Telander, junior, scored 8 points. Telander saw  his fourth start of the season but has proved to be an offensive threat, averaging 15 points while he has started.
Top  Performer:
Junior Ethan O'Donnell finished with a season high 19 points, shooting 75% from the field, including five three pointers and two free throws.
"I feel like I shot the ball well, [but] I could've done better on defense," O'Donnell said.