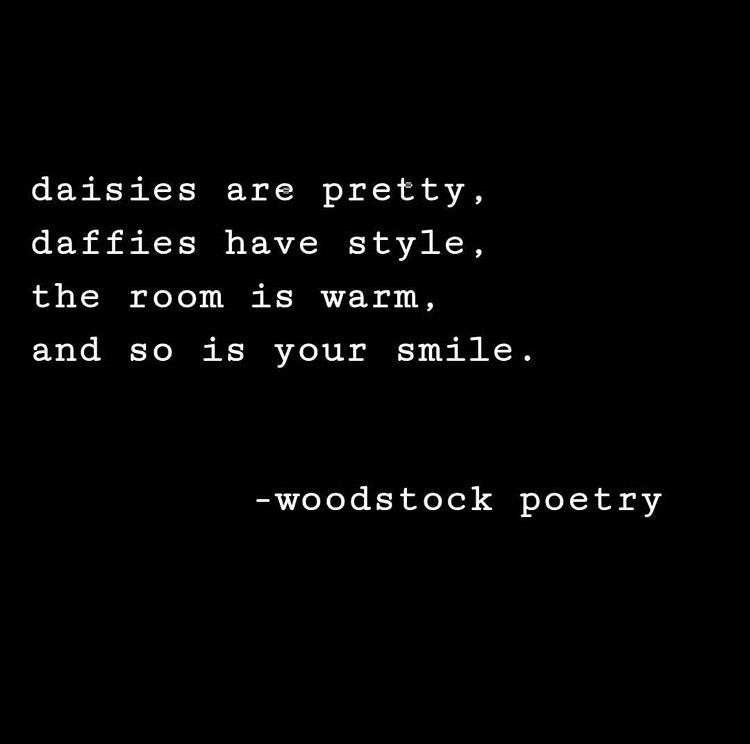 Courtesy of Skyla Anderson
Nicholas Borchert, English teacher, decided to spice things up in his classroom; he gave his students an extra credit opportunity with a twist. He decided to make his extra credit project writing poetry and posting it on Instagram, and whichever student got the most followers won extra credit. Borchert said that the project was inspired by someone else who faked his way as a poet to see how famous he could get and wrote an article on how people reacted to his poetry afterward. 
"The extra credit project was sort of an accident, really. We read an article for my class by Andrew Lloyd, called 'I Faked My Way As an Instagram Poet, and It Went Bizarrely Well.' In it, the author speculates about the recent uptick in young people reading poetry on social media," said Borchert. "He joins in and attempts to write bad poetry, but people end up liking it anyways. We were using the article to discuss what literature is, does, and should be in the world. Anyhow, during our discussion, I joked offhand that whoever got the most followers on Instagram for a poetry account would get extra credit, and a bunch of students' eyes lit up. It took on a life of its own from there."
Poseybelle Stoeffler, sophomore, is participating in the extra credit opportunity and has gained 118 followers. Stoeffler said that a lot of people on her account take her poetry very seriously and think it's super deep, but she's really just writing about random things when she's bored. 
"Honestly, I put so little effort into these poems, which is kind of the reason I'm doing it. That's what's kind of funny about it: it means nothing," Stoeffler said. 
Stoeffler said that all her poetry is just words dressed up to be pretty. She read some comments from people that found a deeper meaning in her poetry, while laughing. 
"It's pretty fake deep, I'm like, 'Doors open, but they also close,'" Stoeffler said. "But I think it's fun honestly. I get a lot of comments from people saying stuff like, 'Beautiful work' and 'Great words,' and it's so funny to me because a part of me is like 'Oh god, they actually like it.' And I feel bad, I feel like a fraud, but it's fun." 
Skyla Anderson, sophomore, is also doing the extra credit opportunity. To Anderson, poetry holds more meaning. 
"Poetry has always been my strong suit, and it has been the thing that's been there when nothing else was. It's just been the one thing I had to let out my feelings," Anderson said. 
Anderson also said that writing poetry could be a source of stress. 
"Writing poetry makes me feel good but also really stressed just because there's a lot of thought if you're actually trying to write your feelings," continued Anderson. "You have to put a lot of thought into it." 
Anderson also mentioned what she liked to write about. 
"I like to write about my depression and my anxiety just to let others know how I'm doing. I feel like writing about this affects my audience because it's showing they're not alone and that they will be okay eventually,"  Anderson said.