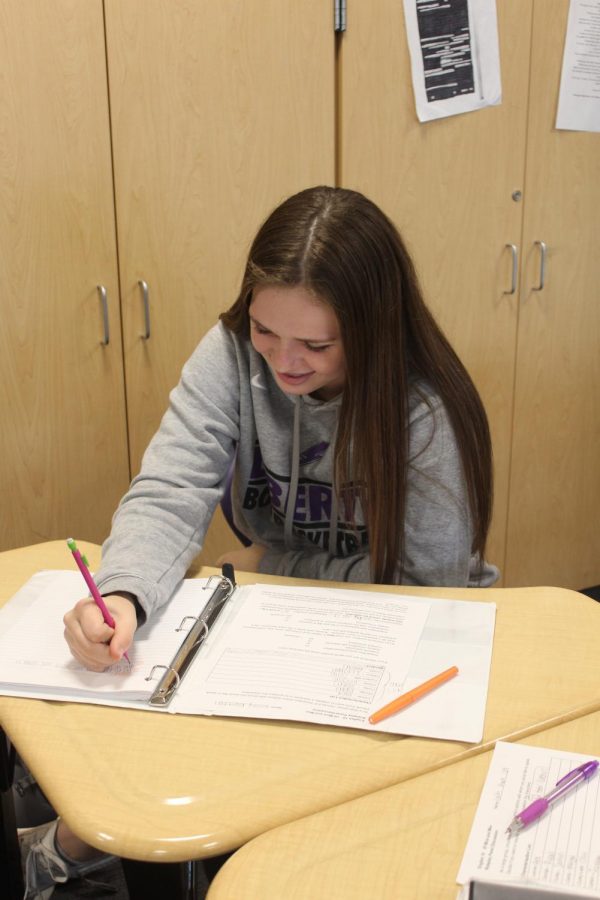 Addisyn Andersen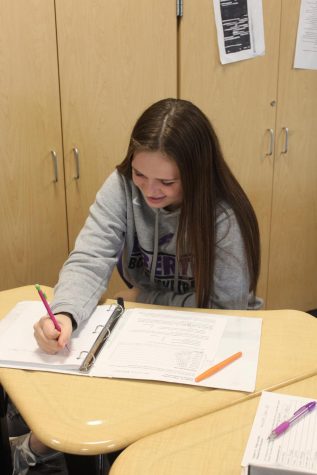 Liberty Time is intended to be used as an academic intervention for students that need extra help and support in a class. Liberty Time occurs on Tuesdays and Wednesdays after seventh period. It lasts 44 minutes and is used to help students get caught up if they are behind or need to make up tests.
"It is a great way for students to access their teachers and get the extra help they need within the school day," said Mayra DeVries, counselor. 
Though many students think you should be able to leave Liberty Time, it's not the counselors' choice whether or not that happens. They don't get to make the rules as to whether or not we have a homeroom at our school. They do all agree that underclassmen will definitely benefit from Liberty Time because of the value it provides for the students.
Two underclassmen in particular, sophomores Kinsley Robertson and Luke Meyers, are opposed to Liberty Time. Both have a GPA over 3.5 but still attend Liberty Time most Tuesdays and Wednesdays. 
"Nine times out of ten I have all my homework done, so I don't think it makes sense for me being there if I'm just going to sit there," said Robertson
"I've been called out one or two times but that's it," said Meyers.
Meyers thinks it is a good idea that if you are an underclassmen and are able to maintain a 3.5 GPA or higher, you should be able to leave after seventh period. But, if your grades drop below the required standard, students should have to stay and get school work done to try and bring it back up. He thinks this would be a great opportunity and should be offered in the future.
"If a student is doing well in school and doesn't need Liberty Time to work on stuff or see teachers, they should be able to leave," Meyers added. 
Melissa Lišinović, junior, felt the same way Meyers did when she was an underclassmen. 
"As a sophomore, during Liberty Time I had almost all of my work done, so I sat there with nothing to do most days. But now as a junior, I don't stay in Liberty Time very often," said Lišinović.
Last year, her cumulative GPA was 3.95 and she wishes she had more time to be more productive outside of her school day. Now, Lišinović is able to skip Liberty Time and pick up more hours at her job. 
"I can now work more and I have more time in my day," said Lišinović.
Although many students benefit from staying for Liberty Time and getting extra help they may need, other students also benefit from not having a Liberty Time and being able to leave.