Liberty volleyball captain answers questions about Covid, the season, and the run-up to regionals
Liberty Live Wire goes one on one with Liberty Volleyball captain and four year varsity player, Hailey Hested, with a q&a in preparation for their regional final game.
Liberty's volleyball team's regular season is coming to an end, and with the playoffs ahead, the team looks to carry their momentum to make a deep run in the playoffs. After only playing two games before online school shut sports down, the team is bringing a 20-2 record into the playoffs. This break brought the team closer together and ready to compete. Since the break, the team has had a record of 19-1 and has won 12 straight matches.
With Liberty getting almost all of their starters from last year back, they are in a very good position to get further than last year in the playoffs, after getting knocked out in the first round. From a Q&A with captain and three-year starter Hailey Hested, senior, she describes how the team has gotten through this strange season and how they've prepared for the playoffs.
Q: How do you feel this year going into the playoffs?
A: "I feel really good about it . . . because we had a heavy 3 weeks and I think it prepared us for a high level of play heading into the playoffs."
Q: What do you feel is your team's biggest strength?
A: "I think just all around when the pieces click, we are a really solid team."
Q: What is the mood of the team heading into the playoffs?
A: "We are all feeling good as we head into the playoffs. We are excited and for sure have the goal of getting back to state."
Q: What do you feel you guys have improved on the most this year?
A: "I feel [that] our blocking is most improved since last year, which helps our defense, and we have also gotten a lot better with communication on and off the court this year as well."
Q: What were your thoughts at the beginning of the season when you didn't even know if you were gonna have a season?
A: "I was really nervous, and us seniors were really upset, but as things went on and we saw the numbers go down, we got confident that we would play."
Q: What precautions do you have to take due to COVID?
A: " We had to make sure everyone was wearing their masks when we need[ed] to, and outside, we tried to lay low and not be around too many people."
Q: What did you and your teammates do during the 3 weeks off to stay focused? 
A: "During the 3 weeks off, we had open gyms and strength workouts with Strength U to stay in shape." 
Q: After the 3 weeks off, were you guys nervous or worried about being rusty?
A: "I wasn't sure how our first couple of games would go, but I think we were all ready to get back into it and perform. I think we came out the gate ready to go, and our record proves that."
Q: Did the 3 week break bring your team closer together?
A: "The 3 weeks definitely brought us closer together as a team. It was good to still see each other and practice together a couple times a week and just enjoy some time together"
Q: How did your coaches address COVID?
A: "They just told us to be safe and hold each other accountable and lay low throughout the season."
Q: What was your least favorite part about the season?
A: "I wouldn't say that anything terrible has happened, but our bodies have definitely been through a lot these last couple weeks, and it's been mentally and physically exhausting."
Q: What was your favorite part about the season?
A: "My favorite part would . . . be the connection we made as a team. We played 20 matches in 22 days, and it was definitely a grind, but we were all going through it together, and we had to support each other."
With all the momentum, the Bolts look to keep rolling in their first game of the post season on Thursday, October 22 the Bolts kept their energy and beat West in three sets to sweep the Trojans. The Bolts now play tonight, Tuesday, October 27th, vs Bettendorf for a chance to go to state.
About the Contributors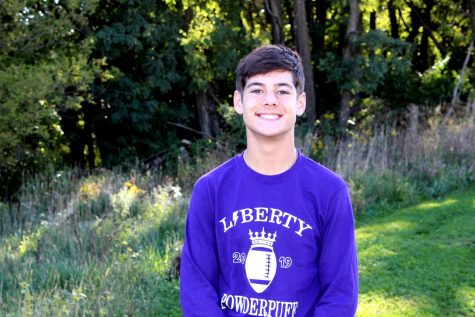 Brody Fishman, Reporter
Brody is a senior at Liberty, and this is his second year on the Live Wire staff. Brody plays football, baseball, and also runs track. His favorite subject...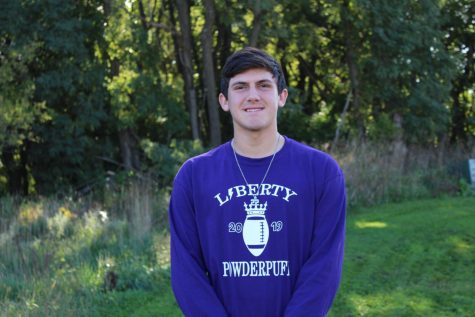 Zack Anderson, Social Media Chair
Zack is a senior at Liberty, and this is his second year as a part of the Live Wire staff. He plays golf and baseball for the Bolts. He also participates...