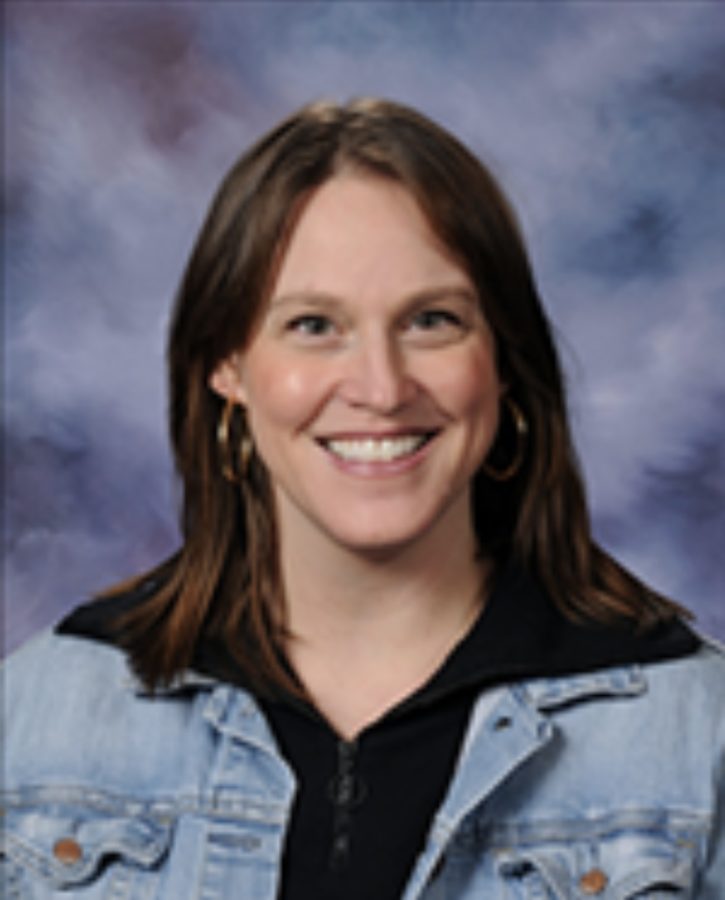 School Nurse on the Frontline
Ann Graziano is the primary school nurse in a school with a population of 1,300 students. This is her story.
The severe acute respiratory syndrome Coronavirus, more commonly referred to by its acronym COVID, has greatly impacted the day to day routine of many people here at Liberty. Besides the obvious effects that it has had on students, many staff members have also had to implement new protocols and procedures in response to the pandemic. Among these staff members are school nurses.
Nurses have been on the frontline throughout this pandemic, and have been fundamental in treating the sick. Here at Liberty, we have one school nurse named Ann Graziano; she is an unsung hero at our school.
Graziano wasn't always a nurse. She originally graduated with a degree in political science, which she exercised in many different job settings. She ultimately decided that she wanted to do something different though, and went to nursing school. 
"I was reassessing what I wanted to do and looking at different secondary options and was looking for something interesting, flexible, and something I could do in this area. I ultimately started looking at being a doctor or a nurse, and I was already twenty-five and married and considering having kids so I decided to become a nurse," said Graziano.
Graziano began her career as a nurse working in different hospital settings.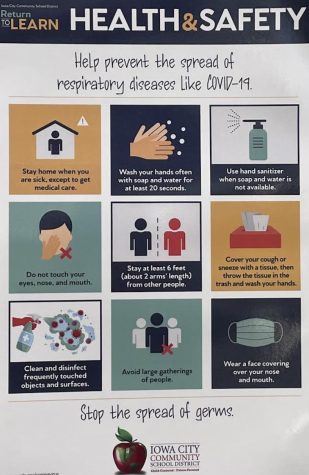 "My very first job was in a cardiac cath lab recovery unit, and then I worked for several years in-patient at Mercy Iowa City as a surgical in-patient nurse. For the last five years before I started this job, I was an ER nurse at St. Lukes," said Graziano. 
Among all of her different jobs working as a nurse, she thinks being a school nurse is the hardest. Her current job is also very different from her previous jobs as it's less direct medicine, and more centered around public health.
"When I first started this job there were fewer nurses in the district and my first assignment was West High along with Horn Elementary and Lincoln Elementary. I was like 'this is so much harder than ER nursing', which sounds crazy, but obviously, there are a lot more people you are responsible for. There are also people giving medications under your license, and we are often not on the premises, especially we used to not be because we are in so many buildings, so that was hard for me to swallow," stated Graziano. 
A study conducted by the Bureau of Labor Statistics found that only forty percent of schools have a full-time nurse on staff. There is a shortage of school nurses that has only worsened amidst the pandemic. 
"One of the hardest parts is that there are not enough of us, especially when I started. Also, the concern of what was happening when I was gone," explained Graziano.
COVID has presented many challenges to her profession. It has overwhelmed her daily routine and changed her responsibilities.
"It was the pressing subject every single day and it took up most of our hours in order to contact trace, give dates of return to students who had COVID and were isolating, or students who had been in touch with somebody and had to quarantine from a household, school, or sports contact," explained Graziano.
They had to implement new procedures/protocols to aid in preventing the spread of COVID at school.
"It definitely took over life, but it has eased up a little bit at the secondary level this year but it's still definitely dominating the elementary levels because they are still quarantining school contacts. Last year, the procedures were pretty strict and nurses contacted every single person who called in sick every single day. I would reach out by email or phone call to the parents of every kid who was ill that day, and if they had any one high-risk symptom of COVID, or any two low-risk symptoms for COVID which could literally be fatigue or a runny nose, we required tests last year."
"
It [COVID] definitely took over life, but it has eased up a little bit at the secondary level this year but it's still definitely dominating the elementary levels because they are still quarantining school contacts."
— Ann Graziano
Vaccinations for high school aged students have been available since before the beginning of the school year. This has allowed some of the restrictions to ease up.
"This year we don't have that strict requirement of a negative test anymore, but I would say it has changed how we contact parents a little more, which I think is an unexpected benefit and outcome of the increased community contact."
Graziano enjoys working at the high school level. Despite the challenges COVID has presented, she still manages to aid all students in any way possible.
"I love when I can be here for emergencies, but I also love the day-to-day of helping students, knowing them, knowing their histories, and being part of this community," said Graziano.
Graziano is the only school nurse in a school with a population of around 1,000 students. Though the pandemic has presented many new challenges, she has continued to protect the students here at Liberty. To call her Liberty's unsung hero would be an understatement.