The District Wide Walkout
On November 19, 2021, students of Iowa City Liberty, Iowa City West, and Iowa City High are hosting a protest alongside the Iowa Freedom Riders to protest racial inequality and discrimination within the district.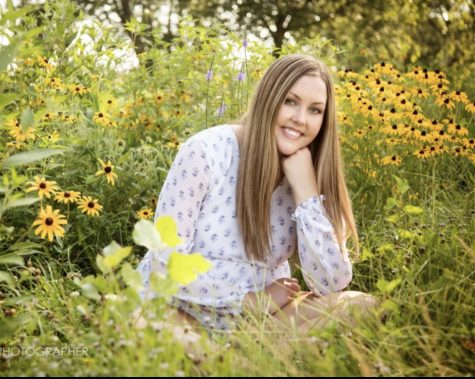 More stories from Liz Barnett
On Friday, November 19, 2021 the Iowa Freedom Riders and ICCSD Black Student Unions are coming together to protest for the common cause of inspiring reform, and addressing racial discrimination within the ICCSD. Iowa City Liberty, Iowa City West, and Iowa City High are all participating in the school walkout at 3:00 p.m. These students and the Iowa Freedom Riders will meet at the pentacrest at 3:30 p.m. 
The Liberty principal sent an email out to family and staff regarding this protest, and encouraged them to support students' right to exercise their first amendment rights.
"Students always have the right to peacefully protest, and the District honors their right to free speech," said Colbert in his email to parents and staff. 
 Justin Colbert, principal of Liberty, released a statement showing his support for students advocating for change.
"
We empathize with our students' frustration, fear, and anger.  We respect that students have a voice and we encourage them to use it. When a collective group, like our student body, takes interest in national and local issues to help make a difference, we support them and want to work with them to do so in a positive and meaningful manner.
— Justin Colbert
Many discussions of discrimination arose after a video recently surfaced of a white male and former West High student, who has since transferred to Clear Creek Amana, using a racial slur. This sparked conversations and protests at West and neighboring schools regarding the racism/discrimination within the district. Here at Liberty, Shay Roberts and Plameldy Matiyabo decided to work together with West High's Black Students Union, and organize this event. 
"I have been talking with teachers and students about this since me and the West students have sat down and discussed that this is what we want to do. There are supposed to be a lot of people participating from the people I've talked to," said Roberts. 
Roberts and Matiyabo have been working together to establish a new group here at Liberty, and they, along with Kimberly Cruz, organized the protest that occurred on November 15, 2021; you can find more information about their goals for Liberty at the following link: https://thelibertylivewire.com/6859/features/racial-inequality-within-the-iccsd/.
"The goal of the planned protest is to bring the three high schools together to inform them of the conversations had with the district administration and equity department so we all know what steps are in place to move forward. We also would like to publicize our demands and promote Black Student Unions to ensure that every school has an opportunity to start their own. Students will be able to speak about their experiences so we can create a collective message of what has been happening in the district and let black students know they're not alone and we are here for each other," released the West High Black Student Union in regards to the upcoming protest.
If you wish to partake in today's protest, you are welcome to be excused at 3:00; Liberty students will meet by the main entry doors before walking out.
At the protest, students will have the opportunity to share their stories as well as listen to the stories of their peers. Masks are encouraged at the protest, although not required, and water will be provided. The Black Student Unions will share their objectives, and propose ideas to help stop discrimination in the district. All students have the right to partake, and are encouraged to share their voices and stories.