The 'A' Word
I was two when I was diagnosed with Autism Spectrum Disorder. The next eight years were filled with occupational and speech therapy. Was I cured? Maybe. I can talk in full sentences, hold a pencil, and respond to my name. However, there has always been something that separates me from my peers. It discouraged me when I was younger but over time, I've learned that this is just a fact and I can't change that.
Over the summer, I learned that I wasn't the only one on the spectrum who felt this way. On TikTok (a popular social media platform), I found a community of people sharing their experiences with being on the spectrum. Not only were these TikToks made by people all across the spectrum, but they were also made to amplify stories and voices that usually go unheard. This is important because many people fail to realize that Autism is different in everyone. Many people think this way mostly due to the fact that films with autistic characters are often portrayed as one stereotype, that is usually overall harmful. This is why I decided to speak out on my individual experience.
"
Many people think [autism is the same in all individuals on the spectrum] mostly due to the fact that films with autistic characters are often portrayed as one stereotype, that is usually overall harmful.
— Megan Quinn
I remember in the fourth grade I would be pulled out of class to talk to this lady. It was pretty fun at the time. We would play games, talk, and I got to miss math class. However, every time I would look away from her she would clap her hands in my face. Now, I don't have a degree in anything, but I think that's not how you should treat anyone, on the spectrum or not. 
Over the past couple of years, I decided to start telling my friends and peers that I have autism. Even though they are always super nice and supportive about it, a lot of them seemed to be misinformed about what it is. I remember one time when I told my friend she said, "Yeah, I assumed so." This was such a relief to hear after many other countless interactions with people telling me that I'm "too smart to have autism." 
Overall, autism is a huge part of my identity. It affects the way I interact, talk, and even the way I think. Despite the stigma around autism, I came to realize that it is such a powerful thing. Even though I struggle to notice what others notice, I notice what they don't. I can't grasp the idea of taking turns in a conversation, but I can tell you every detail about the OJ Simpson trials. There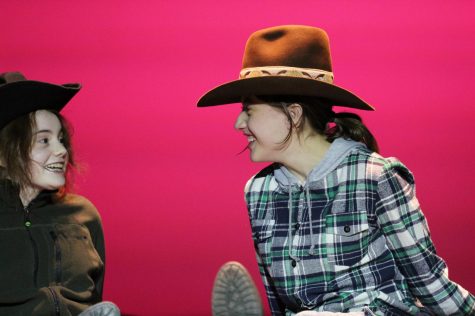 are so many different strengths that come with autism that often get unrecognized and each person on the spectrum has their own.
In conclusion, autism is not a dirty word and it never has been. The perception that it is rather harms than helps autistic individuals like myself.