Here Are My Pronouns
Transgender students have stayed silent for too long; here is our plea.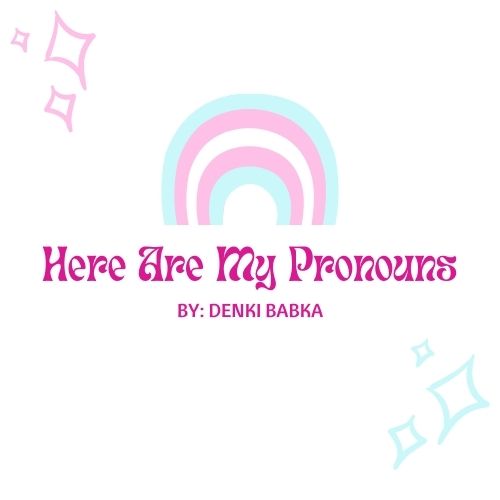 "I think being a teenager is a difficult journey in and of itself, but being transgender makes it that much harder." -Jazz Jennings, author and social media influencer.
Transgender and non-binary students at Liberty High need more support. We have always been here, invisible as more pressing issues occur. However, it's now time to speak up, because what we're given just isn't cutting it anymore.
As a transgender male here at Liberty, I have felt supported and loved by my teachers, and staff. They call me by the correct pronouns, and correct themselves when they mess up. However, I have to use the girl's restroom, because there are only three unlocked gender-neutral bathrooms in the entire school. If I joined a sports team that corresponded with my gender, I would get complaints from opposing teams and parents, just because I wasn't born the same way as their children. The staff are trying their best, but we need a stronger foundation.
Luckily, there are many ways to support the trans/non-binary community. GLAAD recommends adjusting your language. Many teachers talk to their class using the gendered terms "ladies and gentlemen", or other similar words. In fact, in choir, we are constantly addressed with "ladies", despite the fact that there are several of us who do not identify as female students. It's not intentional, but teachers need to actively attempt to switch their language. For example, I have to give a shout out to Mrs. McGrane, who made an effort to use non-gendered terms when speaking to us in science, calling us things like "small scientists". It doesn't seem like a big deal, but for me, it helped alleviate my gender dysphoria. Unfortunately, other students have not been so lucky. "I have been misgendered by teachers multiple times, and each time, most of the time, teachers don't really care even if I try to correct them," said Liberty sophomore Kai Babcock.
According to the American Psychological Association, 57% of LGBTQ+ students have heard teachers negatively comment on their gender expression, and 61% have heard their peers do the same. Sometimes, people don't even realize what they're saying. If you're unsure about something, please ask! Don't be afraid, because we're happy to answer questions if you're genuinely trying to learn and get rid of bad habits.
 It can be hard to catch yourself in the act, but if you notice that you misgender someone, you should correct yourself. If you forget, and the student corrects you, please apologize. It is not a matter of "preferred pronouns". You would not call a cisgendered male a female, nor a cisgendered female a male. We should not be any different. It's respect.
Babcock spoke on the aspects of the support that trans/non-binary students at Liberty recieve, but also what we do not get. 
"I would say the community has support in some sense and doesn't in others, because obviously we have groups like Prism and teachers who are perfectly willing to talk about themselves and answer questions, but on the other hand there are still students who will harass you and bully you." said Babcock, "Students' voices need to be heard and listened to more, because I know a lot of people in this district that want to stand up and want to let people know what they've been experiencing and seeing, but don't feel safe doing that. So if the district could listen more and have a working relationship with the student body who want to touch on student issues they've been hearing at school."
"
Students' voices need to be heard and listened to more, because I know a lot of people in this district that want to stand up and want to let people know what they've been experiencing and seeing, but don't feel safe doing that."
— Kai Babcock
Please start being more inclusive.  Liberty Staff, I would like you to understand that some of the things you do hurt us. For example, the gender-neutral bathrooms really need to be opened back up. I understand why they were closed, but many trans/non-binary students don't feel comfortable using the restroom now. On that note, both students and staff need to stop using those restrooms if they do not have a valid reason to. If you are worried about being late to class, think about how we feel everyday when a cisgendered student is using that restroom and we need to get to class. I hope that this leads to more discussion between staff and trans/non-binary students about how you can help us going forward. For students, I hope that this helps you realize that we are here, we are queer, and we need your support.
About the Contributor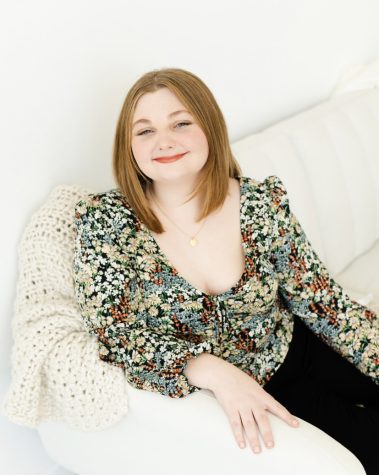 Chloe Oppelt, Editor-in-Chief
Chloe is a senior at Liberty and this is her second year on staff. At Liberty, Chloe is involved in cheerleading and tennis. Outside of school, she enjoys...