Beyond Kanye West
Kanye West's antisemitic comments signify a larger issue around the country.
"-[W]hen I wake up, I'm going death con 3 on the Jewish people," Notorious rapper Kanye West said in a recently deleted tweet. If 'death con 3' doesn't sound scary enough, 'defcon' is actually a US military term that warns the military if the danger is high enough to deploy nuclear bombs.
A few days before this tweet, West had taken to Twitter to tweet a screenshot of his conversation with rapper Sean "Diddy" Combs. In this direct message chain, he suggests that 'the Jewish people' influenced Diddy to 'threaten' West. This seems to refer to the popular conspiracy theory that Jewish people have control over celebrities and the entertainment industry.
These series of events are prime examples of antisemitism. According to the International Holocaust Remembrance Alliance (IHRA), antisemitism is defined as "… a certain perception of Jews, which may be expressed as hatred towards Jews." It ultimately boils down to age-old stereotypes and misinformation about the Jewish people.
With many brands, such as Adidas, Gap, and Footlocker, dropping West, one might believe this situation has been dealt with. However, this is far from the truth. His words have had an impact outside of the Twitter realm.
At the University of Florida vs. University of Georgia football game, a message on the TIAA Bank Field video board read "Kanye was right about the Jews." This shows that Kanye's words have been reaffirming certain people's beliefs that have previously led to atrocities against the Jewish people.
Oriana Bloom, 11, is a Jewish student at Liberty and has seen the effects of Kanye's words.
"-[In] reality [Kanye's tweets] lift up Neo-Nazis and promote their ideology in harming the Jewish community," says Bloom.
Since the 1990s, the FBI reported that despite people of the Jewish faith only making up two percent of the population, they are the most common target for religious-based crimes. From biblical times to Twitter, antisemitism has been prominent throughout generations.
Jewish people have been facing discrimination for centuries. Within the struggles the Jewish people have faced, there has always been a sense of community throughout.
"Being Jewish is one of the most meaningful parts of my identity. I always feel that I have a connection to G-d and there is always a sense of community within synagogues," commented Bloom.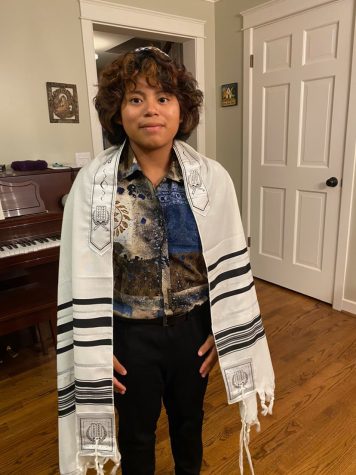 While Bloom hasn't experienced antisemitism on a personal level, she sees how these ideologies and actions effect her own community.
"I have experienced going to synagogue on Yom Kippur, Rosh Hashanah, and other special services with having to have safety managers and cops keeping watch of the surroundings to make sure no one tries to harm anyone in our community," she says.
Kanye West suffers from bipolar disorder. Many believe he is currently experiencing a manic episode, thus making his tweets excusable. But this situation goes beyond just his words.
"We have to acknowledge that how it raises alarm to Jewish people when they see thousands and thousands of people supporting someone who is promoting and saying antisemitic things," commented Bloom.
Words aren't always just words. Words can influence ideas and opinions. With the power of popularity and the internet, Kanye's ideas and opinions created damage that cannot be reversed.
Antisemitism didn't start with the Holocaust and doesn't end with Kanye. These ideas and attitudes are always going to be around. With antisemitism sometimes being disguised as jokes or humor, it can be tempting to ignore it.
"
Antisemitism didn't start with the Holocaust and doesn't end with Kanye. These ideas and attitudes are always going to be around. With antisemitism sometimes being disguised as jokes or humor, it can tempting to ignore it.
"When I walk through the hallway and have certain discussions in class, there are always [antisemitic] comments or someone joking about the Holocaust… I think over time people have gotten away with using antisemitic comments as humor or publicity stunts," says Bloom.
Antisemitism isn't just a problem for Jewish people to solve. Everyone should call antisemitism out like it is.
About the Contributors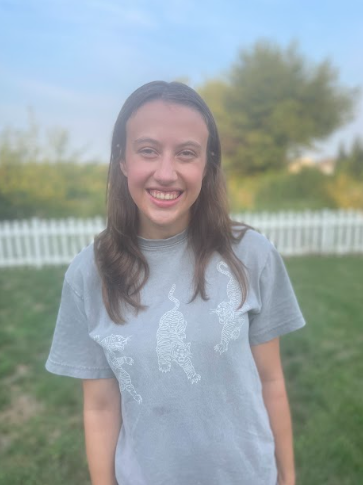 Megan Quinn, Editor-in-Chief
Megan is a senior at Liberty. This is her third year on staff and she is the editor-in-chief for the 2023-2024 school year. She is involved in theatre,...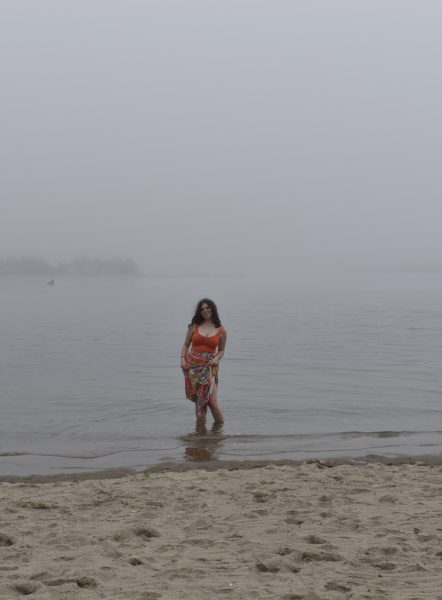 Addison Pirkl, Website Manager
This is Addison's second year on staff as a Website Manager, and she spends most of her time drawing, writing, and having her nose stuck in a book...