Liberty's New Girls' Wrestling Team
Girls wrestling has officially been sanctioned in Iowa and Liberty's season is off to a strong start.
The 2022-2023 school year marked a milestone for female athletes in Iowa. The Iowa Girls High School Athletic Union (IGHSAU) officially sanctioned girls' wrestling as a sport in Iowa high schools. Over 100 schools across the state now host wrestling programs, with over 2,000 girls competing (IGHSAU).
Liberty's girls wrestling team is coached by Derek Coorough, former University of Iowa wrestler and coach for the North Liberty Wrestling Club for over five years.
"In 2020, the youth club started a girls-only team that consisted of my daughter and her three friends. In November 2022, the girls-only club had over thirty girls, and I anticipate more by the end of the season," said Coorough. "I have an invested interest in making sure that in the future, Liberty High has an inclusive and successful women's wrestling program for our youth and my daughter."
With the newly sanctioned team at Liberty, many girls took the opportunity to step out of their comfort zones and try something new.
"I've never done wrestling before joining the team because I was always scared of having to wrestle the guys," said Kensi Steele, 11. "I've always wanted to wrestle and Liberty having a girls' team really helped open that opportunity."
Because a majority of girls on the team had never wrestled prior to the start of the season, the entire team is learning and working hard together.
"They are cheering for each other at each match, [and] they are helping support each other off the mat," said Coorough.
The encouragement that the team shares during practices and meets helps keep a positive and fun atmosphere on the mat.
"The whole team is very supportive in the wrestling room and at meets and tournaments. There is constant encouragement and support from everybody on the team," said Elizabeth Eggleston, 11.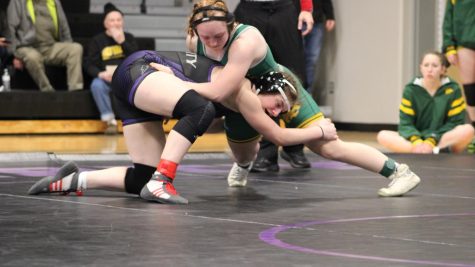 Since the program's first practice in October, the team has seen significant progress and many accomplishments.
"Our first week of practice on Oct. 31, we were learning the very basics. Most recently [on] Dec. 1 we put up a competitive battle against an experienced and seasoned Cedar Rapids Kennedy team. Head to head we won 4 matches and they won 5. The growth this team has shown in the first four weeks of the season is impressive," said Coorough.
Wrestling is a very competitive, demanding sport, both physically and mentally. It teaches lessons that can be applied both on and off the mat.
"Physically it is a great way to gain conditioning and stamina. You develop muscle and balance that is unique compared to other sports… Mentally the sport teaches us many life lessons that can be transferred outside of the wrestling room. It teaches us how to problem solve, goal setting, and discipline," said Coorough.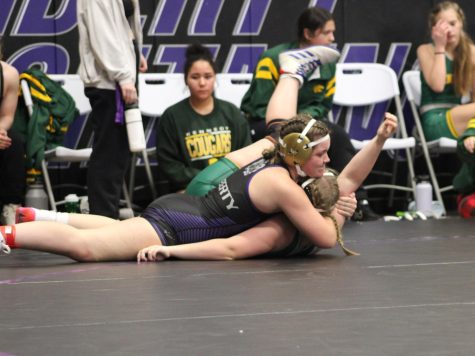 Eavenly Neilsen, 12, has learned about leadership and self-discipline through the sport of wrestling.
"I've learned to stay positive at all times because somebody's always watching," said Neilsen. "I want to continue to have a positive attitude, win or loss."
Many of the girls on the team have set goals for themselves and the team to achieve over the season.
"My goals this season [are] to make it to state and [to] see improvement from beginning to [end]," said Steele.
Overall, the team hopes to have a strong season in order to build a foundation for a successful girls' wrestling program at Liberty for future wrestlers.
About the Contributor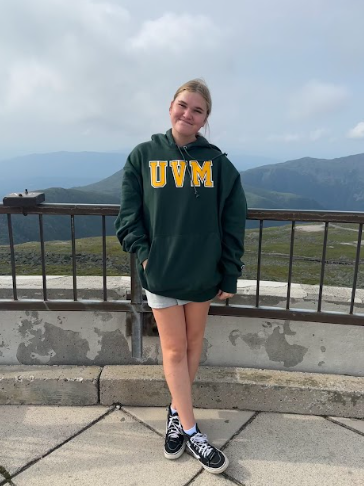 Kaelyn Rickels, Website Manager
Kaelyn is a junior and this is her second year on staff. At Liberty, she participates in softball, Garden Club, and NHS. Outside of school, she enjoys...