The You Matter Club
Liberty introduces a new club focusing on mental wellness and giving students resources to reach out and ask for help.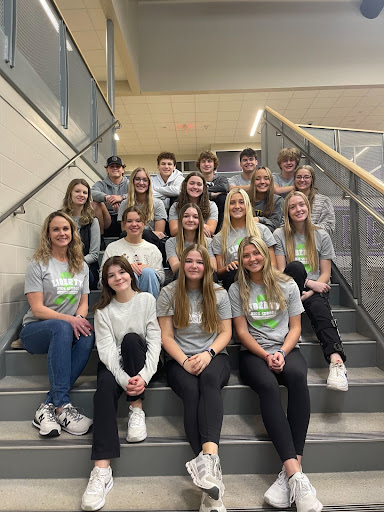 In recent decades, mental health awareness has increased dramatically. Schools are becoming more responsive to student needs, especially when it comes to mental health. At Liberty, a new club is focusing on just that, bringing more awareness to students struggling with mental health issues.
The You Matter Club was founded by Katie Eldridge, building substitute, in hopes of creating a safe space for students at Liberty.
"I decided to start the You Matter Project after hearing several students express an interest in having a club that would bring awareness to mental health. Events last year left all of us asking, 'What did I miss?'" Eldridge stated.
Eldridge is referring to last March when a student at Liberty tragically took his own life. This incident, like many others, left people wondering if they had done something differently, would the outcome have been different?
This club is open to anyone attending Liberty and is a great way to build community.
"[This is a] student-led club [working] to bring mental health awareness and stop the stigma around mental illness. We hope by talking about mental health in a positive way, we will change the negative connotation associated with it," Eldridge said.
Members of this club love the community aspect it creates. Braden O'Connor, senior, expresses his positive thoughts towards the club.
"My favorite thing about the club is the sense of community and belonging that the club creates," O'Connor stated.
O'Connor isn't alone in this outlook. Vanessa Litton, sophomore, agrees that the club is a great addition to Liberty.
"My favorite thing about this club is people's eagerness to be a part of something bigger than themselves…and see everybody work together and become a team."
Members hope that Liberty students will benefit from this club and will encourage students to be open about their mental health.
Eldridge said, "Our hope is that students at Liberty will get to know and see our club members as safe, non-judgmental peers that they can reach out to. When a peer reaches out to one of our club members, they are able to connect the peer with resources they might not have known were available. I believe that it will make the students at Liberty more aware that there really are people that care for them and love them, even if they may not know them. It also makes students more aware of mental health issues and how there are ways that we can work together to help each other."
The You Matter Club hopes to host some fun games in the gym and cafeteria on Fridays during Liberty Time. If this interests you, keep an eye out for signups and dates.
While helping individuals struggling due to mental health issues is a tough thing to tackle, the You Matter Club hopes to make a difference here at Liberty, as well as in their community.
About the Contributor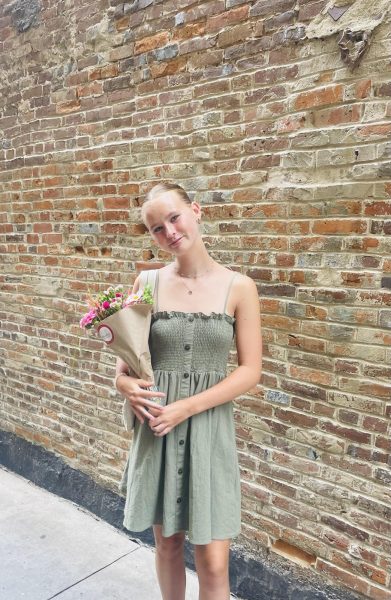 Madelyn Johnson, Social Media Manager
Madelyn is a Junior at Liberty and is a Social Media Manager for The Live Wire. This is her 3rd year in journalism, 2nd year on staff. She runs cross country...