Proposed Legislation Will Put Iowa LGBTQ+ Youth At Risk
LGBTQ+ youth in Iowa are under attack after Iowa House Republicans propose two new bills.
On Jan. 11, 2023, Iowa House Republicans proposed two anti-LGBTQ+ bills that will put Iowa youth at risk. Proposed House Files 8 and 9 are a direct threat to not only Iowa's LGBTQ+ youth but the community as a whole. These bills are similar to Florida's law HB 1557, also known as the 'Don't Say Gay' law that took effect in July of 2022.
The first bill proposed in the Iowa House, House File 8 (HF 8), would prohibit "instruction related to gender identity and sexual orientation" in kindergarten through third-grade classes. Supporters of the bill argue that the decision to educate children on LGBTQ+ topics should be up to parents.
This bill could cause harm to both students and teachers. In grades K-3, LGBTQ+ students and teachers, as well as students and staff members with nontraditional family structures would lack representation in the classroom and course material. Representation, especially for young children, is crucial because it helps LGBTQ+ children validate their experiences. It also helps foster a more inclusive and safe community.
Teaching children about LGBTQ+ topics will not brainwash or indoctrinate them, but instead, help them understand their own experiences and the experiences of people around them. Parents should not have the right to dictate the public school curriculum just because it differs from their personal beliefs.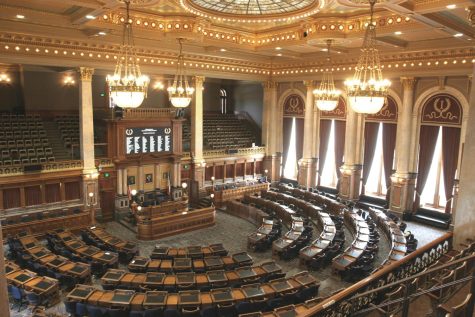 The second bill introduced, House File 9 (HF 9), would prohibit school districts and school officials from affirming a student's gender identity if it is different from the sex listed on their birth certificate. School officials would have to get written consent from parents or guardians in order to affirm a student's chosen identity. Supporters of this bill argue that parents have the right to be aware of what is going on with their children.
HF 9 also prevents school staff from withholding or giving false information to parents regarding a student's gender identity. It also prevents school staff from encouraging students to withhold information from their parents regarding their gender identity.
HF 9 poses numerous threats to LGBTQ+ youth. Students who do not have an accepting household can be put in danger if they are outed by their school, as stated by the requirements of HF 9.
According to The Trevor Project, LGBTQ+ youth are over four times more likely to attempt suicide than their peers. Transgender and nonbinary youth, especially, are two times more likely to consider or attempt suicide compared to their cisgender LGBQ peers.
Introducing these new bills will cause schools to become an unsafe environment for LGBTQ+ youth in Iowa. Students deserve the right to safely express their identity in school. The Trevor Project reports that LGBTQ+ youth report lower rates of suicide attempts when they have access to LGBTQ+-affirming spaces.
Students should have a right to their privacy and a right to feel safe at school. Teachers should not have to choose between protecting their students and protecting themselves. LGBTQ+ youth in Iowa deserve to feel safe, accepted, and respected.
To voice your concerns about the bills threatening Iowa's LGBTQ+ community, contact the Iowa House of Representatives switchboard at (515)-281-3221 and request to speak to your district's representative. Other ways to support the LGBTQ+ community in Iowa is by donating to organizations such as One Iowa Action (oneiowaaction.org) to support advocacy against anti-LGBTQ+ bills and legislation.
About the Contributor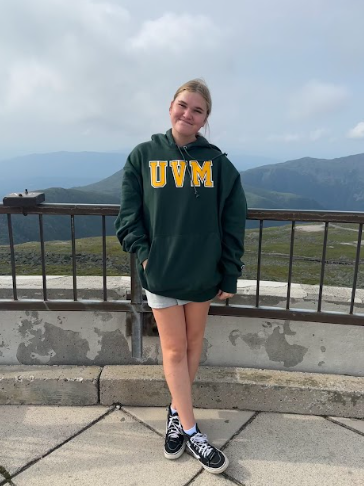 Kaelyn Rickels, Website Manager
Kaelyn is a junior and this is her second year on staff. At Liberty, she participates in softball, Garden Club, and NHS. Outside of school, she enjoys...