Iowa School Voucher Bill Passed
The bill, which will increase funding for students to attend private school, has passed through Iowa's House, Senate, and made it to Gov. Reynolds's desk.
Gov. Kim Reynolds introduced her private school voucher bill for the third time in her legislative career, and on Tuesday, Jan. 24, it was signed into law. For years the bill has caused controversy among Democrats and Republicans alike. This time around, Reynolds adjusted certain aspects of the bill in attempt to get the legislation passed.
School vouchers consist of government money that's transferred to parents to help them choose the right education for their child. Specifically, Reynolds' bill allocates around $7,600 to every K-12 student in Iowa, which would go towards paying private school tuition. Reynolds' goal is to allow everyone, especially low-income families, the option to send their child to private school.
"Every child is an individual who deserves an education tailored to their unique needs. And parents are in the best position to identify the right environment," said Reynolds.
In 2022, Reynolds' proposed bill only supported around 10,000 scholarships for students who met certain income requirements. But in this legislative session, Reynolds has expanded the bill to include all families. Meaning it will cost more than $100 million in just its first year.
A primary argument against the 2022 version of the bill was that it cost too much money, which could have been spent on Iowa's public school system instead. In 2023, Reynolds attempted to resolve this issue in hopes of getting more Republicans on board with the plan. Now, public schools will receive around $1,205 per student that attends private school. But many argue that this still won't make up for the amount of money public school districts will lose.
"It will affect the total amount of people we can hire. This will cause some programs, like Special Education, major personnel issues. Public schools may not be able to educate everyone because of the lack of people," Tunisia May, Assistant Principal, said on how the bill could affect Liberty. "Because Liberty is fairly new, I could see a scenario where most of the extra curricular activities would be cut to save money."
According to a poll by the Des Moines Register, 52% of Iowans disagree with the bill. Much of the debate centers around the idea of public government money being spent on private schooling, despite the vast majority of students in Iowa attending public school. This means Iowans would pay for the plan through taxes, but most would not actually reap the benefits. In fact, most families with children who continue to attend public school will see a decrease in funding for their district. 
Private schools do not have to follow the same set of rules as public schools. They are exempt from some of the Iowa Department of Education's regulations, meaning private schools still have the ability to pick and choose which students are enrolled and which aren't. With most private schools in Iowa being religiously affiliated, Iowa Democrats worry that many students will not be admitted on the grounds of religion, gender, sexuality, income-level, or disability. Having an extra $7k for tuition does not ensure that all children will actually be admitted to a private school in their area. 
The Des Moines Register reports that 120 people, including parents, teachers, and school administrators, signed up to speak at a public hearing on Jan. 10. Many of whom shared their disdain for the plan that would take funding from already stretched-thin public schools. 
Matt Degner, superintendent of the Iowa City Community School District, expressed his views on the plan via Twitter, "Full tuition at a local private school is $18k for high school students. How many kids will have a new choice to attend a private school with the $7k from an EdSvgsAct? Why divert state money to those who already can afford it? Is this where you want IA spending your tax dollars?" 
For most private schools in Iowa, yearly tuition costs more than what the bill would cover. Meaning many low income families could still struggle to afford to send their children to these schools.
"Most lower-income students will still need to supplement their income to afford to attend private schools, approximately three to four thousand additional dollars. So, most lower-income students will stay in the public school system; however, the public school system will have fewer resources to help those students," explained May.
The bill passed through the Iowa House 54 to 45, and 31 to 18 in the Senate. Despite resistance from the Iowa public, the bill was signed into law by Gov. Reynolds on Jan. 24. Its signing marks one of the biggest changes in Iowa's education system in decades. 
About the Contributors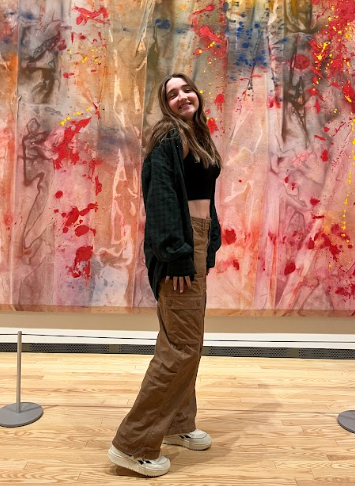 Piper Kearney, Copy Editor
Piper is a senior at Liberty and this is her second year on staff as Copy Editor! She plays softball and participates in Liberty's art club. When she's...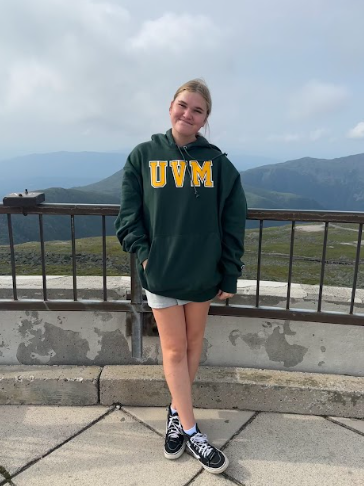 Kaelyn Rickels, Website Manager
Kaelyn is a junior and this is her second year on staff. At Liberty, she participates in softball, Garden Club, and NHS. Outside of school, she enjoys...