Alec Baldwin Charged: An Overview
Last month, Alec Baldwin was charged with involuntary manslaughter, with new opinions and information coming out every day, it can be hard to keep up on the reality.
Actor, producer, and comedian Alec Baldwin known for his roles in "Beetlejuice", "30 Rock", and his portrayal of Donald Trump on "SNL" was charged with involuntary manslaughter for his role in the death of cinematographer Halyna Hutchins. 
Back in October 2021, Alec Baldwin and many others were rehearsing on the set of "Rust." This rehearsal ended in tragedy when Baldwin pointed and triggered his supposed prop gun to the camera, leading to the injury of director Joel Souza and the death of cinematographer Hutchins. 
According to the 'Legal Information Institute,' the general definition of involuntary manslaughter is, "negligently causing the death of another person." In this situation, this would mean that Baldwin didn't have the intention to cause the death of Halyna Hutchins, but rather his negligence caused the death of the cinematographer. 
Months later police body cam footage from the incident and footage of police interviews with Alec Baldwin was released. This footage shows him in an utter state of shock. After the incident, Baldwin was fully cooperative with the police despite being without an attorney. 
Robert Rigg, a Drake University professor, and director of the school's criminal and defense law program believes that this could be damaging to Baldwin's case. 
"Any time you are questioned by the authorities, regarding an incident where you're the prime suspect, you should have a lawyer present… it's going to hurt him down the road," said Rigg. 
On the other hand, Baldwin will not be the only one facing consequences, 25-year-old "Rust" armorer Hannah Gutierrez-Reed is also being charged with involuntary manslaughter. As the head armorer of the show, Gutierrez was in charge of checking and handling the gun before the incident. 
It's no question that Baldwin is a prominent figure in Hollywood, but it's no surprise that there hasn't been a huge response from people within the industry. However, talk show host Bill Maher showed his support for Baldwin on his "Overtime" segment.
As a former actor, he believes that "[i]t's a horrible tragedy, there may be someone to blame whoever's job it was to have the gun there, but I don't think it's the actor's job," remarks Maher. 
Additionally, actor union Sag-Aftra came out with a statement in support of Baldwin.
"The prosecutor's contention that an actor has a duty to ensure the functional and mechanical operation of a firearm on a production of a set is wrong and uninformed," stated Sag-Aftra. 
However, the decision to charge Baldwin was influenced by his role as the producer of the film and the assumption that he was the one who 'pulled the trigger.'
"Baldwin, by act or omission or failure to act in his position as a producer directly contributed and/or failed to mitigate reckless and dangerous actions during a very short time period," alleges the DA office. 
As this is a high-profile case involving a celebrity, many people are vocal about the fact that they want answers, and they want them quickly. However, Rigg comments on how this isn't realistic. 
"Criminal law and social media sometimes don't mix very well, because people want immediate results. We used to live in a 24-hour news cycle, now we live in a 24-second news cycle… Criminal law doesn't really move that fast," said Riggs. 
Even as new information seems to come out every day, essential questions like 'How did live ammunition get in the gun meant to be a prop?' or even 'Did Alec Baldwin pull the trigger?' are still unclear to the public.
About the Contributor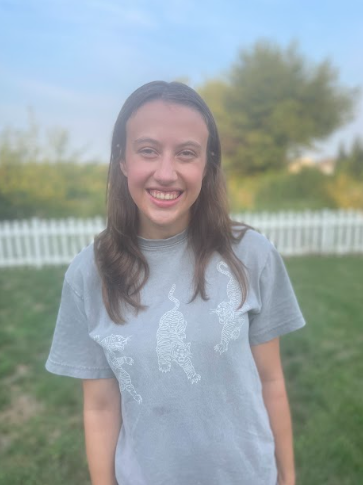 Megan Quinn, Editor-in-Chief
Megan is a senior at Liberty. This is her third year on staff and she is the editor-in-chief for the 2023-2024 school year. She is involved in theatre,...