Liberty: Then, Now, Next
Liberty is more than halfway done with its sixth year. Some of the teachers today have been here since the start. How has Liberty changed since then?
August 23, 2017, was the first day Liberty opened its doors to students: shiny and brand new, ready to make its way into the district. Until then, the Iowa City Community Schools District was only made up of West and City high schools since 1968. Iowa itself had only opened one other school in the past 25 years, Ankeny, and so Liberty was joining a group of well-aged high schools. (Press Citizen)
To determine who would attend Liberty, boundaries were drawn. For the first year, freshmen and sophomores in Liberty's district had to attend the school. However, juniors and seniors were able to choose to attend West or Liberty. Thus, Liberty had a total of only about 720 students, 143 upperclassmen, and 575 underclassmen.
Now, more than halfway through its sixth year, there are more than 1100 students and Liberty has built a strong foundation. The staff that have been here since the beginning has played a major role in transforming the school from just a building to a community.
Lyn Prelle, principal's secretary, originally joined Liberty as the athletic secretary, which she had done previously at West..
"The start up team of Scott Kibby (former principal), Marcy Wardenburg (principal's secretary), and Brian Donohoe (head custodian) were inspiring and worked so hard on every little and big detail and I wanted to join them and be able to be a part of their success and hard work and hopefully be able to contribute in anyway possible," she said. 
David McNair, Spanish, was one of the teachers that decided to join the first year. He chose to come to Liberty for two reasons. 
"The first was to be closer to home as I live in North Liberty and the second was to help build the culture and community of the high school that my own kids will soon be attending,"McNair reflected. 
Even with Prelle's previous experience, Liberty's first year was a new challenge.
"Liberty's first year was rough. Everyone was trying to find their place and with nothing established it was a struggle for students, staff and the community to get a good grasp on things. Not to mention we had some crazy situations happen that first year," Prelle said. 
A young school is difficult to manage.
"The first year there were, unfortunately, numerous physical and verbal altercations which led to an overall negative vibe in the school. These incidents have decreased significantly since that first year. I think because Liberty was new, expectations had not been established. There has been a definite learning curve on how to be proactive and prevent incidents like these and we now have several ways to provide support to try to prevent these situations before they occur. The vibe is now much more positive throughout the school for both students and staff," Prelle said. 
A big part of building a successful school community is a sense of inclusion and culture. Liberty has been working towards this goal since it opened. 
"Student behavior has improved greatly with the institution of the Bolts Matrix and a better sense of what the Bolt community is all about.  The Liberty community has grown significantly, both inside and outside of the physical building. There is now a true sense of pride," McNair said. 
In addition, the school prides itself on inclusivity. 
"The culture has become much more inclusive. Clubs such as Best Buddies, PRISM, BLSU, You Matter Project, Difference Makers, DnD, etc. have been started. This has given students many more opportunities to be involved outside of the classroom in a fun and impactful ways," Prelle said. 
Not only have the student interactions changed, but so have academics. 
"More classes have been added, including AP classes, and the standards and rigor have improved with the growth of our academic community," said Mcnair. 
Standards now have been set, and being a proficient school academically is important to the Liberty staff. There are more challenging classes and opportunities to take courses at Kirkwood or Iowa. 
Mike Morrison, athletic director, was another staple in Liberty's original staff. Morrison had 28 years of experience in teaching and coaching when he came to Liberty.
"It was a great opportunity to be a part of something new.  The opportunity to build a culture from the ground up was exciting."
Since Liberty opened, many facility projects have been finished including state-of-the-art fields and amenities. However, Morrison mentioned that there is still work to be done. Considered projects are lighting for the soccer fields, an indoor facility for athletic teams, and separate swimming and bowling teams.
"My vision is for Liberty to have 100% engagement of our student body in some activity, whether it be athletics, fine arts, or a club.  I envision Liberty challenging for state championships regularly in all sports. As we continue to grow, I believe all of this is possible," Morrison said. 
The athletic department is an important part of schools. Having secure and prosperous programs is essential to the high school experience. There have been a lot of changes in the past couple of years for Liberty. 
"When Liberty first started, it was like an infant that required constant supervision and nurturing. As the community and culture have grown, Liberty has now developed its own unique identity and is coming of age and in a much better place to be self-sustaining with minor tweaks and adjustments that continue to make it an even better place," said McNair. 
About the Contributor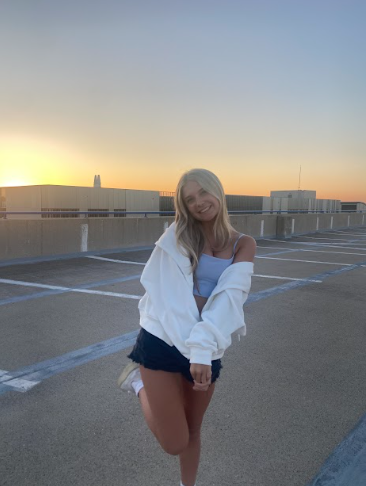 Jocelyn Klein, Reporter
Jocelyn is a senior at Liberty and this is her third year on the newspaper staff. She participates in numerous sports that she would not like to name....