Did AI write this headline?
An investigation of AI programs vs. the value of English classes. AI offerings have advanced writing and researching abilities, but they lack the student voice.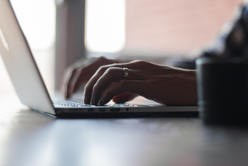 Teaching reading and writing has always been a fundamental aspect of educational curricula worldwide. 
With the development of artificial intelligence (AI) programs, one may pose the question, are English classes still worth it? Many high school and college students today are grappling with this question.
The temptation of programs like ChatGPT can be very appealing to students, considering their advanced writing and researching abilities. 
The Daily Iowan, the University of Iowa's student newspaper, spelled out the basics of the program. "ChatGPT pulls information from 570 gigabytes of data obtained from articles, books, Wikipedia pages, and other pieces of writing on the internet."
Many humanities teachers in every level of education have mixed feelings about the development of ChatGPT. From students simply turning in AI-generated works to the purpose of teaching English being in question, it was a hard pill to swallow.
Dr. Nick Borchert, English, described his experience of dealing with the new AI developments.
"I went through all the stages of grief," Borchert said.
Borchert, along with many other educators, had a difficult time dealing with the initial launch of ChatGPT, in November of 2022. The initial reaction for some was pure amazement at all the program could do.
The Daily Iowan explained, "The platform can explain complex topics like Albert Einstein's theory of relativity, write an original song about the causes of the U.S. Civil War from the perspective of rap artist Lil Baby, and do everything in between—all in a matter of seconds."
The impressiveness of this program still holds true but eventually, the initial shock wore off. As time went on, many teachers, including Borchert, realized the faults of the program.
"It doesn't have students' voices or students' experiences. It simply doesn't have students' way of expressing thoughts," Borchert said. 
This realization, that this program does not take away from the importance of studying English, is a significant one. This revelation illuminates the importance of reading and writing in society.
Torie Burns, an English Ph.D. candidate at the University of Iowa, voiced her perspective on the merit of the field.
"Those ways of looking at the world as deeply interconnected are why English should still be taught," Burns said.
Burns is confident the skills used in humanities careers and the concepts taught in language arts classes can't be replaced by these technological advancements.
Borchert affirmed, "The reality is that ideas are never going away. Humans are always going to tell stories and debate ideas. You can either be a part of it or let it happen to you."
About the Contributor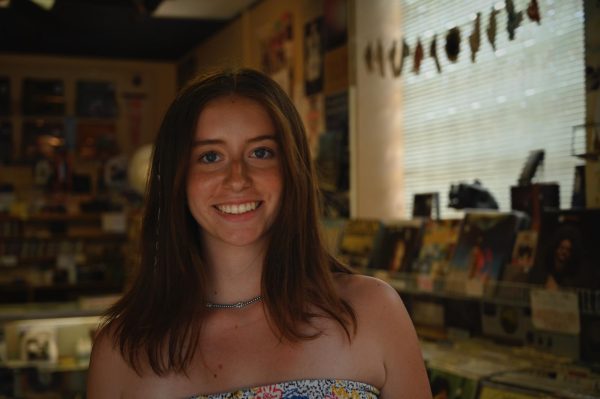 Avery Riehl, Reporter
Avery is a junior at Liberty. This is her second year in journalism and first year on newspaper staff. Avery runs cross country and track and you can usually...