The Attribution and Duty of Success: Iowa Women's Basketball
The Hawkeye women carry their passion on the road to the Final Four.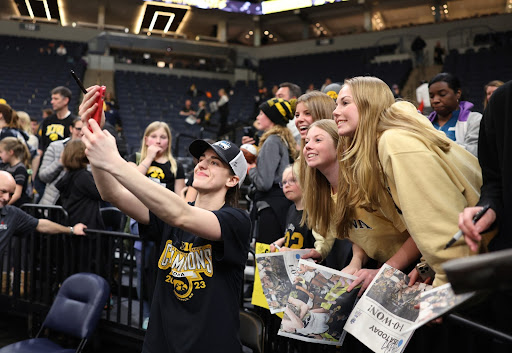 If you're ever lucky enough to watch the end of a University of Iowa women's basketball practice, you'll see the entire team standing in a circle.
"In a circle, no one person is more important than anyone else, we're all equal," said Taylor McCabe, a freshman guard on the team.
This circle tradition is just one example of the team's culture of comradery. Every time the players step on the court, they are playing for each other. 
Gabbie Marshall, a senior guard, spoke about this during a press conference after their second-round NCAA tournament win over Georgia. "The belief we have in each other is astronomical. We think anytime any one of us shoots, it's going to go in."
The electric chemistry that this team possesses is part of what makes the Hawkeyes so fun to watch. The Iowa women have garnered the attention of not only their fans, but the entire nation. Ticket sales have soared, with their first two NCAA tournament games selling out in only 45 minutes. 
Hawkeye fans simply love watching this group of women. Whether it's their fast-paced style of play, their impressive record, or their pure passion for the sport, this team captures the community's attention. 
"We bring a lot to the game that people don't usually see. They don't see girls shoot shots from the logo or play in a full arena," said McCabe.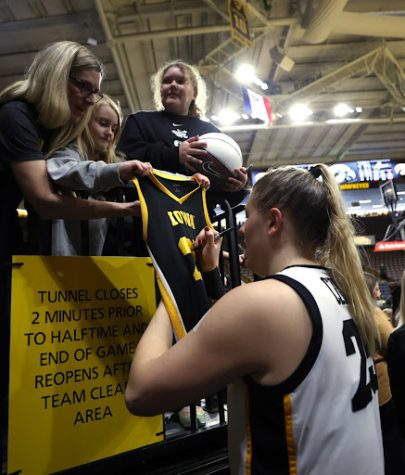 The compelling nature of this team has gained national recognition … and it's powerful.
"To our fans, we had the best attendance of all 16 sites and we needed every one of them," said Head Coach Lisa Bluder following her team's win over Georgia. 
Community support means a lot to this team. The players feed off the pressure of playing in front of sold-out crowds and love the dynamic engagement of their fans. 
"We really consider the community as a part of us and they know we're a part of them," said Jan Jensen, associate head coach.
The team doesn't just provide in-game excitement for their young fans, they serve as shining examples to them on and off the court.
"We try to be role models to girls and all future Hawkeye athletes," said McCabe. 
Female empowerment is a fundamental goal of the program. The players never fail to pick each other up after a tough game and always encourage each other to keep working. But, this attitude of uplifting women goes beyond their locker room.
"Maybe the crowd is something we're getting used to, but it can be like this everywhere for women's basketball. If people just get in the arena to watch, the product is pretty amazing," said Junior Guard Caitlin Clark during the post-game press conference. 
Clark and her teammates strive to grow the game of women's basketball across the country. 
Jensen affirms, "When we're performing at such a high level and when there's so many eyes on us, I think we can truly change women's basketball."
About the Contributor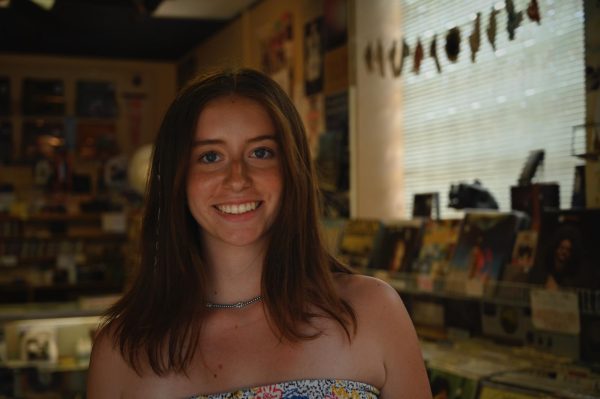 Avery Riehl, Reporter
Avery is a junior at Liberty. This is her second year in journalism and first year on newspaper staff. Avery runs cross country and track and you can usually...