Immersing into the Culture: France and Spain Trips
Over spring break, a group of students in both the French and Spanish programs traveled internationally to Europe.
 It has been three years since Liberty students have had the opportunity to travel for a language immersion trip. Over spring break, students traveled to France and Spain.
The French and Spanish Department's trip lasted ten days, broken into two different parts: the tourist endeavor and each student living alone with a host family. 
Angie Ungs, Spanish, felt this was a valuable part of the trip.
"It's an opportunity to see how much your studies and your hard work have paid off, and what you are able to do with that. [In addition], to challenge yourself to now live in that culture," Ungs said.
Jacob Lanagan, French, commented on the experience.
"The value of going on this trip is to gain an appreciation for those who live life differently than we do. It brings a unique understanding of people from different cultures as students are immersed in the family cultures of their host families in France," he said. 
While Andrew Kaczka, 12, looked forward to expanding on his French skills. 
"I'm most excited to spend time with a French family and see the differences in culture between the United States and France. I plan to improve my French quite a bit while I'm there. I hope to become fluent and this will certainly help me get there," Kaczka said.
Sydney Stratton, 12, who visited Spain, was also looking forward to living with the host families. 
"I think my speaking and comprehension will improve greatly and I'm hoping to gain an even better understanding of Spanish culture," Stratton said. 
The Spanish students spent three days in Madrid, where they got to shop, eat, and tour. They took day-excursions to Toledo and Sygovia, which are medieval villages in the mountains. Students got to observe cathedrals and castles. They also had free time to visit other places they desired.
Stratton enjoyed the food, especially the tortilla de patatas, and got to see beautiful cathedrals and architecture.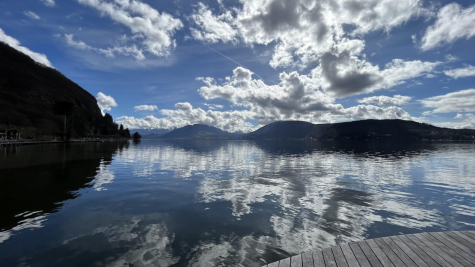 However, It was not easy being placed in a completely fluent atmosphere with only four years of Spanish.
"Speaking Spanish [was the most difficult part], 'Spain Spanish' is very different from 'Mexican Spanish,' which is what is most commonly spoken in the US," Stratton said.
Nevertheless, she had a great time staying with her host family and getting to attend the local school. 
"[At school] everyone was very tight knit, and it was very fun," she said. 
The French students visited historical attractions like the Eiffel Tower, Versailles, Musée d'Orsay, the Paris Catacombs, Sacré Coeur, and some chose to see Musée Cluny, La Conciergerie, and Sainte Chapelle. Like the Spanish students, they also were given their own time to explore and immerse themselves in the culture. 
Kaczka's favorite view was the Sacré-Cœur Basilica. Not only were the sights amazing, but he ate delicious food, such as a crêpe de Brittany, served at diner with ham, mushrooms, and eggs in the middle.
With his host family, it was a little intimidating at first. 
"I definitely overestimated my French-speaking ability; everyone in France talks a lot faster than we usually do in the classroom, and that took some getting used to as well," Kaczka said. 
Even with its difficulties, he was grateful for his time for a chance to use his past four years of French education. 
"The best part of staying with the family was seeing what actual French life was like. If it wasn't for them, I would have only gone to all the tourist destinations, but instead, I went to two school days and played tennis at the local club, along with all the other amazing destinations they took me to as well," Kaczka said.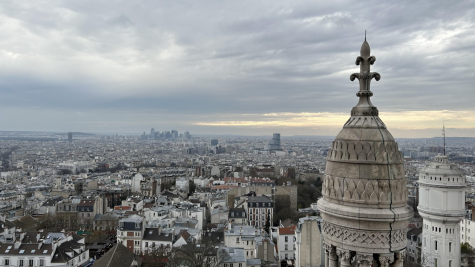 Not only do the students get to travel internationally, they gain something special from this trip.
"I recommend this trip because it provides the opportunity to see parts of the world that may not otherwise be seen and to experience life as a true French person," Lanagan said.
Given the opportunity to go next year, Kaczka highly recommends taking it. 
"Being able to apply your language knowledge in the real world and being able to see what life is like is just a small part of the overall experience. You make friends, you visit attractions that you would never be able to see in Iowa, and you get to create incredible memories as well. If you're able to go, and on the fence about whether or not you should, I would say do it," Kaczka said. 
About the Contributor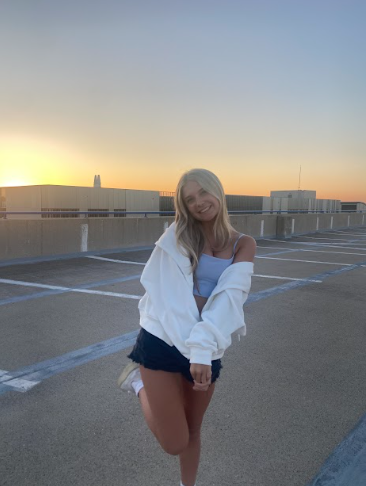 Jocelyn Klein, Reporter
Jocelyn is a senior at Liberty and this is her third year on the newspaper staff. She participates in numerous sports that she would not like to name....