The Rise of Mock Trial at Liberty
Liberty's Mock Trial had a very progressive season.
Mock trial at Liberty took off during the 2021-2022 school year. The club's purpose is to give students a realistic look at the legal system. Corrine Mac, 11, explains mock trial as "a club that combines learning aspects of the law with acting to participate in an imitation trial."
Members of the club are given a fake court case and assigned a role in the case. They have specific tasks to do depending on their role. Some examples of the roles are witnesses and attorneys. Members have to prepare direct examinations, cross examinations, and opening and closing statements for the trial. Every member has an important role in the preparation of the trial.
The students in the club make their roles come alive by adding their own creative touches.
"Witnesses are able to make up side stories and accents to help make the character their own," explained Mac.
Despite only being around for a year, mock trial has already evolved. "Mock trial is a lot different than it was last year,"  said Carlee Wilkins, 11. "Last year we had a really hard time figuring out how to go about a court case."
"Mock trial has grown tremendously since last year. We now have a large set of dedicated members who stuck it out till the end," says Mac. "As a team and individually, we were more prepared for the competition due to coaching and hard work."
Emily Bonneau has led the club from the beginning. Students in the club have acknowledged how much they appreciate Bonneau as a leader. Wilkins says the reason she had decided to join the club was because of how much she loved Bonneau. Mrs. Bonneau has created a great community for students interested in a profession in law, as well as students interested in debate.
Overall, mock trial has thrived the past year. The team has worked well together and promoted traits such as public speaking, collaboration, and arguing. Mock trial has been a great opportunity for participants to build skills that could be beneficial long term. This year, Liberty Mock Trial placed 8th in the district competition.
About the Contributor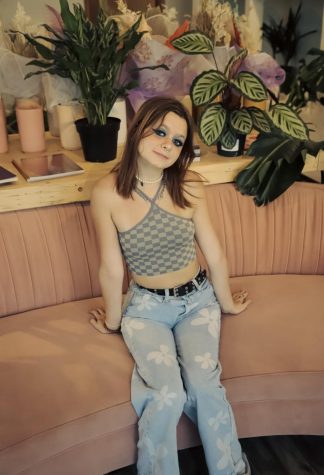 Jordyn Smith, Reporter
Jordyn is a senior at Liberty, this is her second year in Journalism. Outside of school, Jordyn enjoys shopping, exploring new places, and spending time...