SEA Club's Earth Day Celebration
Liberty's SEA Club is partnering with members of the Iowa City community to celebrate Earth Day.
Saturday, April 22 is Earth Day, and to celebrate, Liberty's Students for Environmental Action Club (SEA) is partnering with students from City High and West High to put on an Earth Day Celebration. The event is taking place on Friday, April 21, from 11:00-3:00, at Chauncey Swan Park in Iowa City (with a rainout location at Robert A Lee Rec Center) and is open to all. The Earth Day Celebration will feature educational activities and crafts, food, and live music.
"It's completely free to come and most, if not all, of the activities are free. I believe the only thing that costs money [is] some of the food stands. There's [also] live music [being] performed by [ICCSD students]," says Ridley Hazeltine, SEA Club member.
The celebration is a way to not only learn about the Earth and the importance of conservation, but it is also a great way to connect with various members of the Iowa City community.
"There's going to be a bunch of clubs and other organizations from UofI so if you are going, or thinking of going, to Iowa it's a great place to network and get an early start in the UI community," said Hazeltine.
The purpose of the event is to show appreciation for the Earth through educational activities and community engagement.
"I think it's super important to give back to Earth in any way that we can since it gives us a beautiful home. I think the Earth Day event is something really special that we can do to not only celebrate the Earth but others in our community and everyone around us. It's also a great place to try new things and pursue passions," said Hazeltine.
The SEA Club invites everyone to attend their celebration to learn, make crafts, and to enjoy the food and live music.
About the Contributor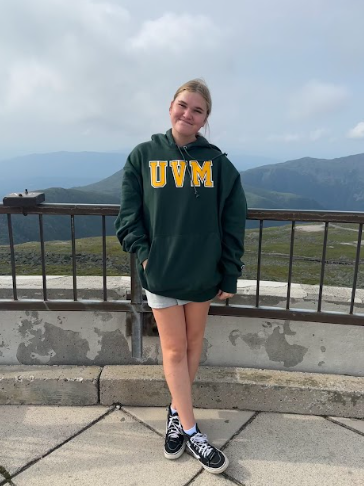 Kaelyn Rickels, Website Manager
Kaelyn is a junior and this is her second year on staff. At Liberty, she participates in softball, Garden Club, and NHS. Outside of school, she enjoys...