10 Must-Visit Places to Get You Outdoors
Eastern Iowa has several nature areas, with a wide variety of attractions and activities.
Eastern Iowa is full of outdoor areas to discover and explore. These parks have activities for people of all ages and abilities, from spelunking in caves to casual walks on trails. Many of these areas are also rich in history, spanning from Native Americans to early settlers. Be sure to get out and explore these natural spaces.
1. Lake Macbride State Park – Solon
Lake Macbride State Park has many family-friendly activities to enjoy all year round. More than seven miles of hiking trails wind through the park's hickory with oak trees surrounding the lake. In the summer, the lake is open for boating, fishing, kayaking, and swimming at the beach. There are also tent and RV campsites available for reservation from April to October. In the winter, the park is a popular spot for snowmobiling and cross-country skiing.
2. Devonian Fossil Gorge – Coralville
At the Devonian Fossil Gorge, you can take a walk on a 375 million-year-old ocean floor, featuring limestone bedrock that predates the dinosaurs. The gorge contains site markers at notable fossils and brochures with information about them. Alongside the gorge is Coralville Lake where you can enjoy boating, fishing, swimming, camping, and hiking. Also, be sure to stop at the Coralville Lake Visitor Center for additional information about the gorge, the lake, and local wildlife.
3. Maquoketa Caves State Park – Maquoketa
One of Iowa's most unique natural attractions, the Maquoketa Caves, attracts millions of visitors each year. As one of Iowa's first state parks, the caves have been a popular destination for tourists since the 1860s. The park has 13 marked caves, with sizes ranging from the 1,100-foot "Dancehall Cave" to other caves that are just a few feet wide. The park also hosts a six-mile trail system and other natural wonders, including a land bridge and a 17-ton "Balanced Rock." Visitors can also check out the park's interpretive center to learn more about the formation of the caves and the history of the park.
4. Backbone State Park – Dundee
Established in 1920, Backbone State Park is Iowa's oldest state park. The park sits at the highest point in Northeastern Iowa, on a steep ridge of bedrock formed by the Maquoketa River, earning it the name "The Devil's Backbone." Featuring limestone cliffs for rappellers and climbers with over 21 miles of trail systems, Backbone State Park is perfect for adventure-seekers. Backbone is also known for its quick, clear stream, making it an excellent location for trout fishing.
5. Indian Creek Nature Center – Cedar Rapids
With the goal of promoting sustainability, Indian Creek Nature Center provides numerous educational programs and exploration opportunities, all while supporting local environments. The center sits on 500 acres of woodland, wetland, and restored prairie, with hiking trails and walking paths spread throughout. The center's main building hosts events for all ages, year-round. Indian Creek also features a butterfly house, outdoor amphitheater, bird sanctuary, and outdoor classroom.
6. Wildcat Den State Park – Muscatine
At Wildcat Den, you can take a step back in time to a 19th-century frontier town. While you're there, visit Pine Creek Grist Mill, built by Benjamin Nye in 1848. You can also see the Melpine Schoolhouse and Old Stone Church. The park's trail system offers views of the sandstone bluffs and other natural attractions, such as "Steamboat Rock," and the "Devil's Punch Bowl."
7. FW Kent Park – Oxford
Three miles west of Tiffin, FW Kent Park sits on 1,052 acres of woodlands, tall grass prairies, and lakes. Over nine miles of hiking trails surround the park, including around the lake, providing anglers with access to the entire shoreline. The lake also has boat access and a beach, open for swimming from Memorial Day through Labor Day. In the winter, cross-country skiing is a popular activity.
8. Mines of Spain State Park – Dubuque
The Mines of Spain State Park is not only rich in natural wonders but historical landmarks as well. The area was known for its lead mining until after World War II. One of the park's most notable landmarks is the Julien Dubuque Monument which honors the area's first European settler. The Mines of Spain Park provides visitors with several trails to explore and opportunities to learn more about the state's history. The trails offer views of limestone bluffs and scenic vistas overlooking the Mississippi River.
9. Palisades-Kepler State Park – Mt. Vernon
On the banks of the Cedar River, Palisades-Kepler State Park provides visitors with scenic bluffs, ravines, and the opportunity to see an abundance of wildlife. Five miles of trails take hikers through the park's diverse habitats. The river has numerous fishing opportunities for species including channel catfish, bass, and walleye. Native American burial mounds on the property give visitors a glimpse of the park's unique history.
10. Wapsipinicon State Park – Anamosa
Listed on the National Register of Historic Places, Wapsipinicon State Park is full of geological and archeological curiosities. Many of the park's manmade structures were built by prisoners from the nearby Anamosa State Penitentiary, including a stone arch bridge, lodges, and shelters. For geological features, the park has over three miles of trails and excellent walleye fishing along the Wapsi River. The park is also home to Horse Thief Cave, named for the legendary horse thieves that would use the cave as shelter in the 1800s.
About the Contributor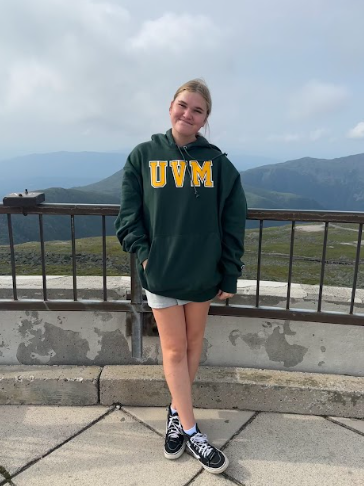 Kaelyn Rickels, Website Manager
Kaelyn is a junior and this is her second year on staff. At Liberty, she participates in softball, Garden Club, and NHS. Outside of school, she enjoys...