Finding a college is just as critical as choosing a major, and is something many students struggle with. Many students believe that the most prestigious and successful colleges are located outside of Iowa. Many students favor areas like the East or West Coast. However, Iowa actually does have some very esteemed universities that can give all students paths to success.
The University of Iowa (Iowa) is a local university in Iowa City, with D1 athletics, the Iowa Writers Workshop and is considered one of the best universities in Iowa. It has a large campus of over 2,000 acres and many storefronts, including restaurant chains, local businesses and the Old Capitol. It is ranked #83 for the Best Colleges Nationwide with in-state tuition and fees sitting at around $9,950. If a student considers staying in Iowa, the University of Iowa is the best choice for pursuing: Nursing, Medical Assistants & Technicians, Pharmacy, Journalism/Writing, Psychology, or Public Health (U.S. News).
Iowa City, Iowa, is the third of 42 cities granted the title, "City of Literature." Hundreds of thousands of people including authors, readers, and historians travel to Iowa City solely for this reason. The Iowa Writer's Workshop is #2 in nation (The Gazette), surpassing multiple Ivy League schools. This draws students from across the nation to pursue journalism and writing careers. Many successful journalists and writers such as Carolyn Keene, author of the "Nancy Drew" series, have graduated from the Iowa writing programs.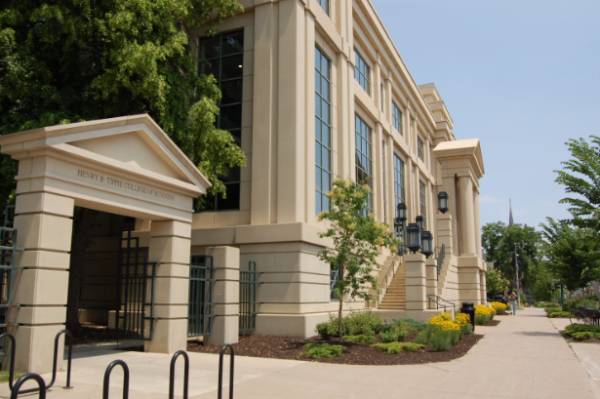 The University of Iowa Hospitals and Clinics, located on campus, is considered the #1 Teaching Hospital in the nation. Many college applicants and transfers come to Iowa for the hospital's teaching program.
Iowa State University (ISU) is located in Ames, around two hours away from Liberty. Ames offers many unique shops, concerts and restaurants, is the #127 for best college nationwide, and has an in-state tuition of around $9,650. ISU has D1 athletics, and alongside Iowa, is considered one of the best colleges in the state. ISU is the best Iowa university for someone interested in studying: Agriculture, Engineering, Business & Management, Engineering Technicians, or Information Technology (U.S. News).
ISU is renowned nationwide for their agricultural program, coming in at #8 worldwide (U.S. News). With Iowa's economy leaning heavily on agriculture, having ISU as an option has created many successful farmers throughout the state and across the nation who help grow Iowa's economy and community.
ISU also has a very popular engineering program, ranked at #46 nationwide. ISU has produced many successful graduates from this program, and many more are to come. ISU offers studying abroad programs and brings in engineering professionals to make their engineering students the best they can be; this effort results in over 500 companies hiring ISU engineer graduates every year (IowaState).
The University of Northern Iowa (UNI) is in Cedar Falls, around an hour away from the Iowa City area. Cedar Falls borders Waterloo, and the two towns share an abundance of stores, restaurants and water parks. UNI has an in-state tuition of nearly $9,400 and is the best university in Iowa for someone who wishes to pursue Construction Management or Teaching as a major (Universities.com).
UNI is known for its teaching program, leading many of its students into teaching careers. The graduates go on to teach for the best school districts in and out of the state, including the Iowa City Community School District (ICCSD) (UNI).
Grinnell College, also known as a "Hidden Ivy," is a private college found in Grinnell, which is around an hour away from Liberty. Students who wish to study Anthropology & Sociology, Art, Performing Arts/Theater, Philosophy, or Political Science as a major should consider Grinnell College (U.S. News).
Grinnell is known for its strong social activism, as it is one of the top schools of its size for sending the most students into the Peace Corps. Around 55 to 60 percent of Grinnell students study abroad. The school provides students with many opportunities to experience different cultural perspectives through activities, groups, abroad programs, and the Peace Corps (U.S. News).
While there are many opportunities out of state, Iowa has many schools and programs that students should consider before applying elsewhere. These schools can be great options for students deciding to pursue any of these majors. Even though Iowa may be small and rural, Iowa has many schools where students can become successful.