When it comes to coffee, the North Liberty area has many options. I visited seven coffee locations around North Liberty, ordered the same drink, an iced caramel latte with oat milk, and ranked them based on five factors: the drink's flavor, quality, value for the price, store location and customer service. Based on all of those factors, here is my ranking. 
7. Caribou Coffee – 5/10
In last place is Caribou Coffee. This drink was by far the one that I enjoyed the least. Not only did it tie for the most expensive drink, at 35 cents per ounce, but the flavor was my least favorite compared to the other places I visited. The oat milk gave the drink a strange aftertaste and the coffee flavor was weak.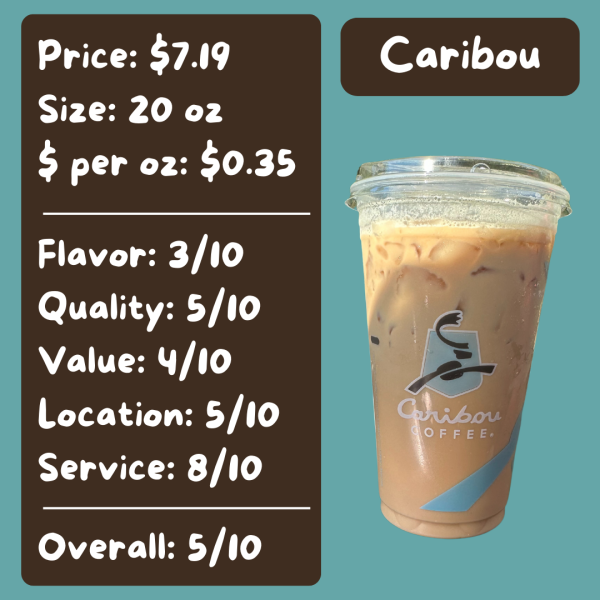 6. Dunkin  – 6.6/10
In sixth place is Dunkin. This drink was the largest and also one of the cheapest at 19 cents per ounce. This drink tasted pretty mediocre. It was very sweet with a weak coffee flavor. It also tasted watered-down. This was another drink that was served with whipped cream, caramel drizzle, and cinnamon.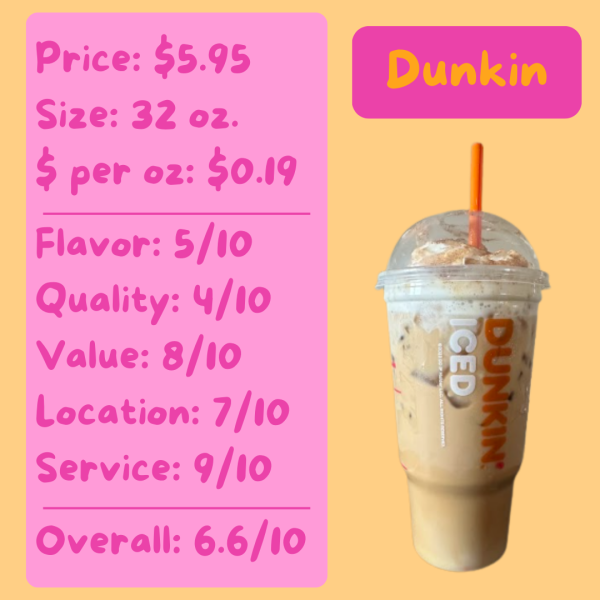 5. Dunn Brothers – 7.4/10
Next on the list is Dunn Brothers. This drink was high-quality, but I didn't really enjoy the taste. The taste of the coffee overpowered the drink and made it really bitter. The taste of the caramel only balanced the bitterness slightly.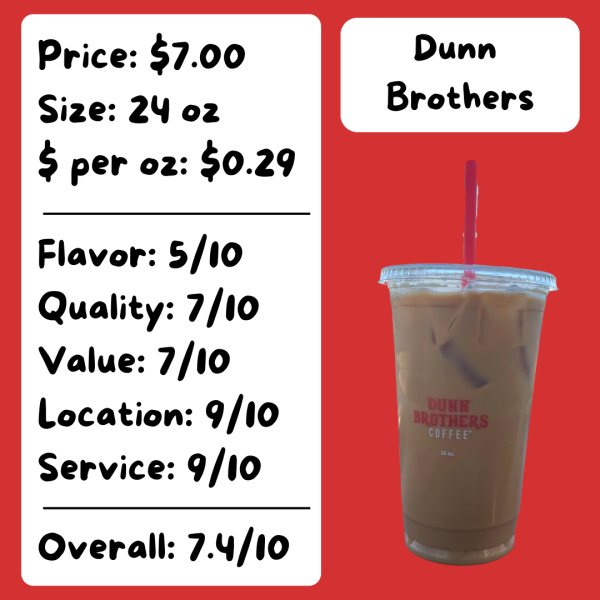 5. Starbucks – 7.6/10
Fourth place goes to Starbucks. I thought that this drink was good. The caramel flavor was pretty subtle and it had a stronger coffee flavor. It was one of the largest in size and the cheapest at only 19 cents per ounce. The drink was the only one served with caramel cold foam on top, which I enjoyed.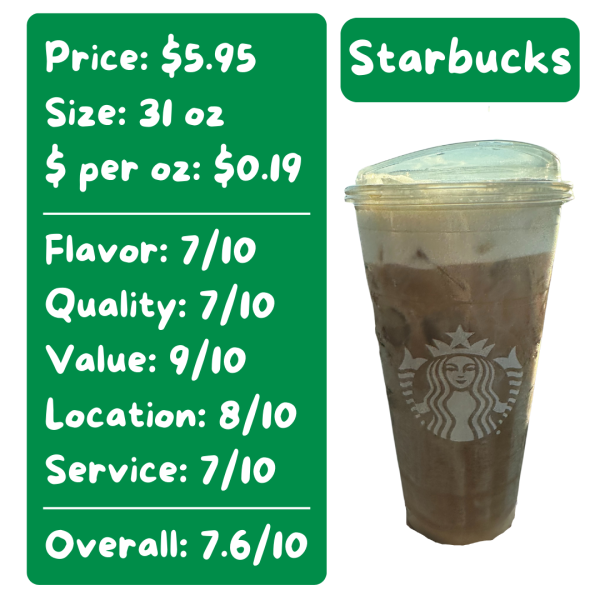 3. Scooter's Coffee – 7.8/10
In third place is Scooter's Coffee. Overall, my drink was great. The coffee flavor was good, but the caramel flavor was a bit too sweet for me. I really enjoyed the presentation of this drink as it was served with whipped cream and caramel on top.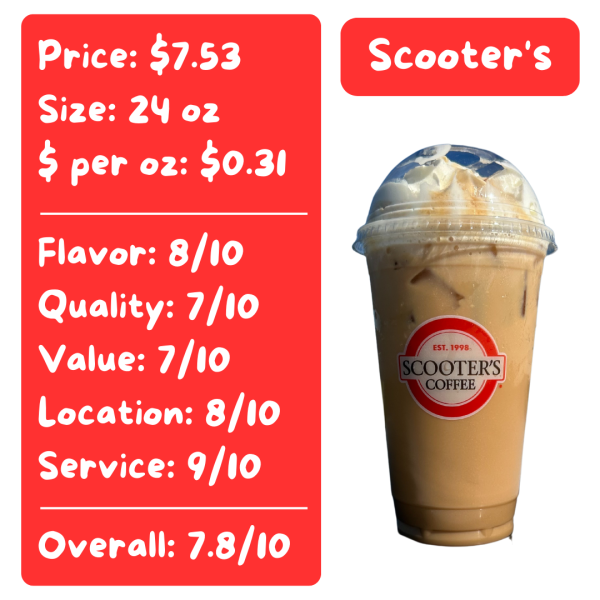 2. Coffee Emporium – 8.2/10
The second spot on my list goes to Coffee Emporium. This drink was definitely one of the best-tasting. The sweetness of the caramel balanced very well with the coffee flavor. The main drawback of this drink was the price. For 35 cents per ounce, this was tied for the most expensive drink on the list. It was also the smallest drink, at only 20 ounces.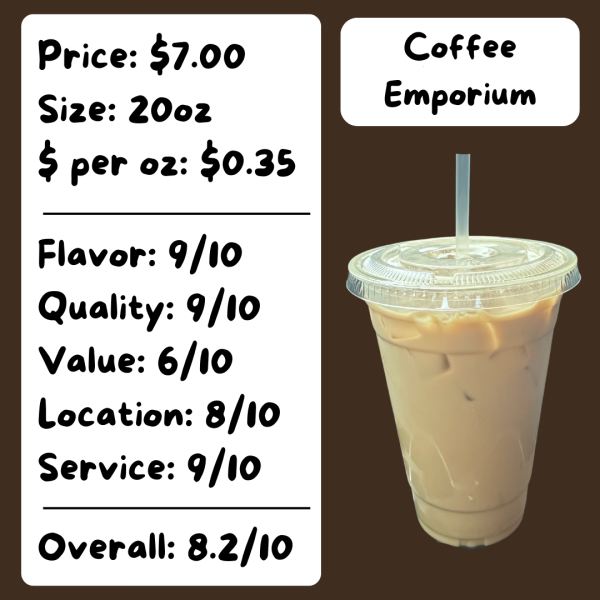 1. Java House – 9/10
Coming in first place is Java House. This drink was my favorite in terms of flavor and quality. The caramel flavor was not overly sweet and the coffee was not overly bitter. Java House was one of the more expensive on the list, but I think the price reflects the higher quality.