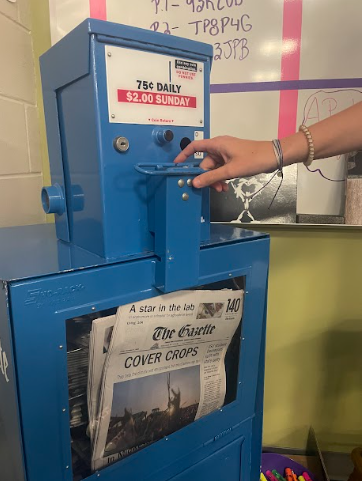 This October has been a historic month in the world of national headlines with the Israel-Palestine conflict, the missing speaker of the House, and the 2024 Presidential Race… While it is essential to follow up with these national headlines, they often blur what is going on in the community. Here is a one-stop shop for October's most essential and popular state and local news headlines. 
State
Brian Ferentz will not return as Iowa Football's offensive coordinator next season
Brian Ferentz, Iowa's offensive coordinator and son of head coach Kirk Ferentz, will not be returning for the next season of Iowa Football. This news came just months after Iowa amended Brian Ferentz's contract, which lowered his salary but included financial incentives for Brian Ferentz to reach objectives for the team. 
Iowa woman who made fake cancer claims avoids prison
Last summer, the story of Madison Russo swept national headlines. Russo's viral claims that she had pancreatic cancer, leukemia, and a tumor wrapped around her spine were soon found out to be false when witnesses pointed out medical inconsistencies. Donors across the country donated 37,000 dollars to her GoFundMe. Russo pleaded guilty to first-degree theft in June. Just last week, it was declared that she would avoid prison time by serving a 10-year probation.
District
School Board Elections 
On November 7, citizens over 18 in the ICCSD community can vote for the school board, along with the city council. This cycle, four spots are up for grabs. Candidates for school board include: 
ICCSD is set to pull 68 books off the shelves 
ICCSD came out with a list of 68 books to permanently pull out of the school libraries to comply with Iowa Senate File 496. In an email sent to parents and staff, ICCSD Superintendent Matt Degner announced, "We have developed a team of administrators, curriculum coordinators, teachers, and teacher librarians who are all actively involved in reviewing library and instructional materials regarding the new requirements." Notable titles in this list include: "The Handmaid's Tale" by Margaret Atwood, "Looking for Alaska" by John Green, and "Grown" by Tiffany Jackson, who visited ICCSD high schools last year. These bans will be put into effect in 2024.