Volleyball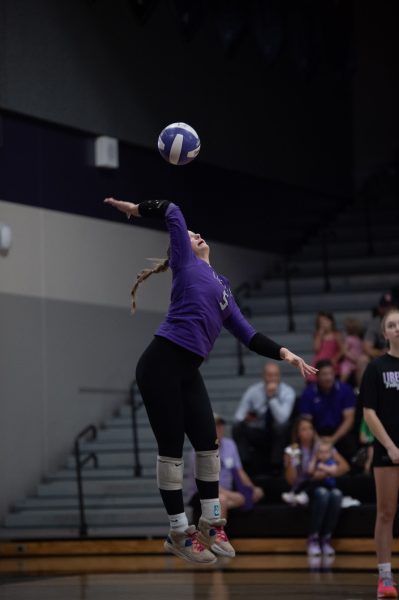 Liberty kicked off their 2023 season with only two returning starters off their 2022 State Volleyball Championship Team. With five new starters in the rotation, the season had its fair share of growing pains.
"We had lots of young players, so confidence and team chemistry was something we had to work on throughout the season," said Makayla Hested, a senior setter for the Bolts. 
The girls played a difficult 5A schedule against many state-qualifying teams, like Dowling Catholic and Ankeny Centennial. Ultimately, they ended their season with a 19-22 record. 
"Although our record didn't reflect it, we were a really strong team. We played a lot of hard games and the fight everyone showed was amazing," said Hested. "The freshmen stepped into a big role with lots of pressure, but they delivered. With all of its young talent, Liberty volleyball has a very bright future."
Boys Golf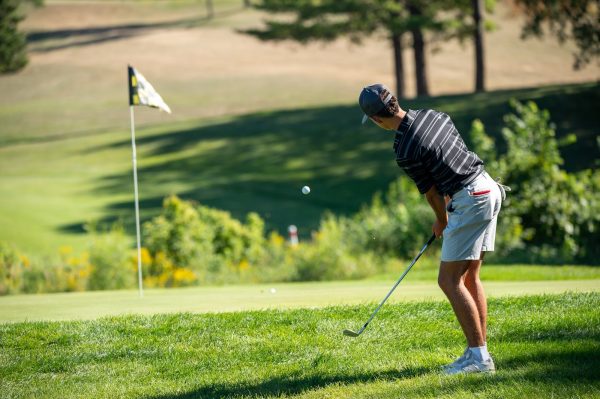 Liberty's golfers had a very successful fall. Despite coming up shy of making state, the boys were ranked in the state's top 10 for most of the season. Jacob (JJ) Grimm, 12, was content with how his team's season ended. 
"I feel like our team had a pretty good season," said Grimm. "We achieved a lot; breaking multiple school records, having a high ranking almost all season, and shooting under par as a team on our home course."
The boys' comradery contributed to their success, as they had fun and supported one another.
"One of my favorite memories from the season was when Landon Peoples broke his driver on the range, 30 minutes before playing," Grimm recalled. 
Not only did the team excel on the course, but they also formed memories that will last them beyond the season's end. 
Girls Cross Country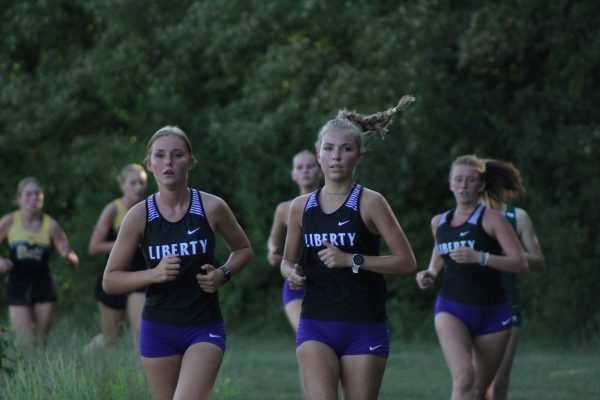 This season, the girls cross country team showed great teamwork to set a program record for runners qualifying for the state championships.
"In previous years, we've only qualified three girls at once, but this year, our team qualified four individuals," said Bridget Canton, a senior. 
Canton credits this achievement to the team's culture of working, not for yourself, but for your team. The "cross country sisterhood," as the coaches describe it, has drawn more girls to join the team and has fostered the magnetic team chemistry. This foundation of trust and friendship was vital this season.
"Our team brings the energy to every situation," Canton explains. "It doesn't matter if it's hot and arid or frigid and raining; everyone always has something to bring to the table, and that's what makes all the hard work worthwhile."
Boys Cross Country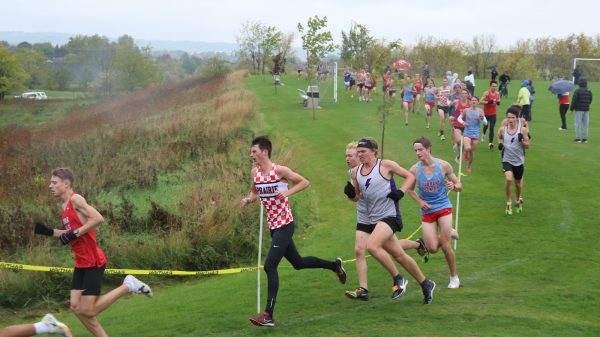 This fall, the boys cross country team, after months and months of training, made an outstanding appearance in Fort Dodge at the 4A State Championship Race. Aidan Decker, a senior runner who led the Bolts with his 9th-place individual finish, described his state meet experience. 
"After I crossed the finish line, I was able to watch the rest of our guys come in," Decker recalls. "When I saw our 5th runner cross the line, I knew we were super close to where we wanted to be and it would just come down to a matter of points."
To wrap up their season, the Bolts took 6th place and went home proud and excited for what's next for this program. 
"The most exciting part of our state finish is that 5 of our top 7 runners will return next year," said Decker. "I'm confident they will help Liberty place even higher next season."
Girls Swim and Dive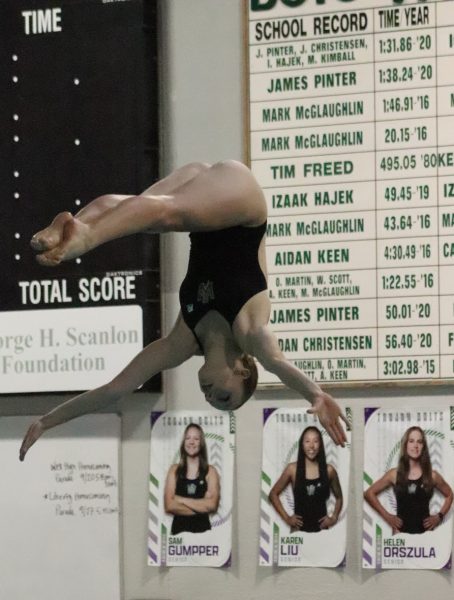 With this team being a combination of both Liberty and West High swimmers, the girls have to work even harder to get to know each other. Fortunately, this isn't an issue for the Trojan-Bolt swimmers. 
"Throughout the season, we have leaned on each other heavily," explained Carlee Wilkins, a senior. "This culture allows us to become better swimmers."
Along with their developing friendships, this team is also getting used to its new coaching staff. Despite having to adjust to these new changes, the girls have had numerous successes this fall. 
"Thus far, we have an undefeated dual record and have claimed the title of MVC champions," said Wilkins. "We also just brought home our 5th straight district title."
The girls will finish their season with the State Championship Meet this weekend, where they hope to place their relays and individual events. Go out and support these athletes as they close out their 2023 season. 
Football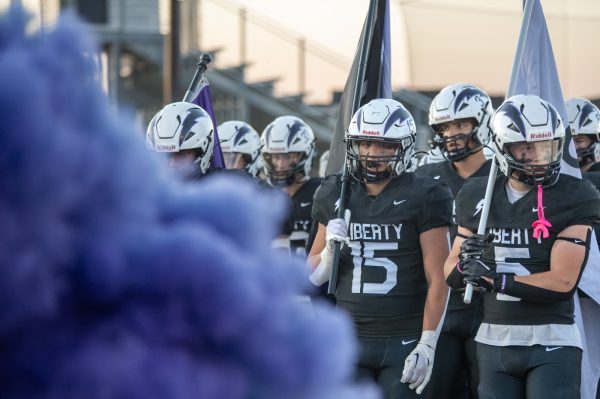 Coming off their most successful football season and moving up to Class 5A, Liberty football felt the pressure this fall.
"We struggled this season, but everyone always brought their best when we needed it," said Graham Beckman, Liberty's senior starting quarterback. 
Liberty played their most difficult schedule in school history, facing stiff competition against the likes of  Pleasant Valley and Cedar Falls and finished their season with a 4-5 record. Even though the boys weren't happy with their record, they were grateful for their achievements and are looking forward to next season 
"I think all of us seniors are ultimately proud of the impact we've had on Liberty football," said Beckman.