Undercover Critics
Two Live Wire journalists go undercover as food critics at local Mexican restaurants
Mexican food is a growing popular demand in America, and the quality of the type of restaurant can range from terrible to amazing. The local Mexican places in North Liberty peaked our interest. Serving more of an authentic style of Mexican food in comparison to chains like  Taco Bell, Pancheros, or Chipotle, these sit-down restaurants provided us with a selection of food options which we were going to decide our favorite using methods similar to what food critics use.
We visited three Mexican restaurants in the North Liberty area to see which restaurant had the best enchilada, chicken tacos, chips, salsa and queso. To provide the most accurate and unbiased review, we investigated the cleanliness, service, presentation and taste to conclude which restaurant has the most ideal Mexican cuisine.
Being a food critic isn't just eating food and writing reviews. It requires a Bachelor's degree in journalism and communications, and some critics study culinary arts as well. Skills such as writing, attention to detail, communication skills, and familiarity with food are all needed to professionally critique food, allowing critics to provide the best insight on restaurants their readers should dine at.
As ameteur food critics, we had a little trouble truly being critical because we enjoyed almost everything we ate. We decided that we had to start thinking like professionals and pay close attention to every detail.
The first restaurant we reviewed was Fiesta in North Liberty. The prices were relatively higher, but overall they had good quality food. Fiesta had excellent presentation. Each dish seemed to be plated with absolute care and purpose. The chicken enchiladas were covered in a tasty, thin and sweet red sauce. The chicken tacos were filled with flavor and delicious toppings.  We decided that for the quality and quantity, the prices were fair. We both loved the service; our waiter was friendly and kept us happy. Our waiter kept up on refills, checked on us regularly, and made sure that we had a good experience. Our food came out within ten minutes, which we both were impressed by considering the place was relatively busy. Another thing that we especially enjoyed was the type of water that fiesta offered. The water was clean, filtered, and tasted like it was good quality. Fiesta had good portions and flavors in each bite of food, and we each left having a fantastic experience. Our rating is 5 stars out of 5.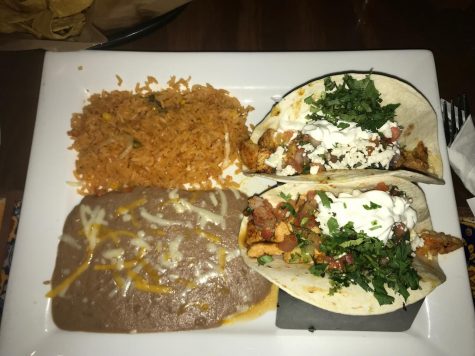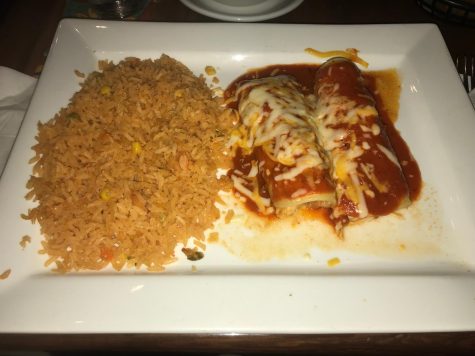 Our second restaurant was Adelitas Mexican Grill in North Liberty. The general experience was disappointing. To start off the night, the service was not that great. We seemed to wait awhile and didn't order for at least 15 minutes after we sat down. The waiter was very nice, though; he did check on us occasionally and provided us with a friendly atmosphere. The taste of the queso, salsa, and chips was decent. We thought that for the portion size of the queso we ordered, the price wasn't fitting; it served overly expensive. Once we ordered our food, we noticed the presentation was slacking. The taste did not meet our standards and we thought our side of rice was dry and flavorless. The enchilada with green salsa on top did not seem to be the best quality, and the chicken tacos were soggy, and the cheese was frozen. The cleanliness of the place was very bad. The bathrooms were dirty and not usable. Unfortunately, our time at Adelitas wasn't superior and our rating is 2 out of 5 stars.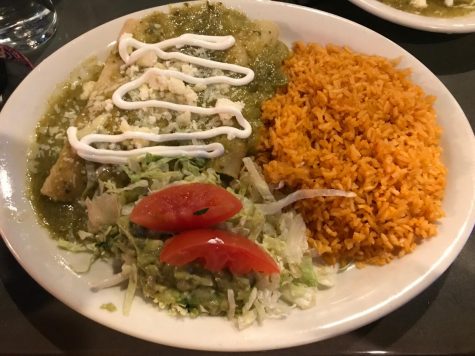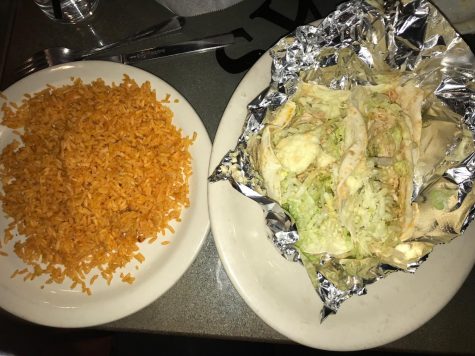 The last restaurant we visited was El Cactus in North Liberty. We greatly enjoyed our time at Cactus. It had good cleanliness and the entire environment of the restaurant was enjoyable. The portion sizes were fitting to the price, and the presentation of our food was good. The enchilada had bold flavors and the red sauce had strong tomato flavor. The chicken tacos were juicy and cooked to perfection. The chips, salsa and queso was very good quality. Overall we had trouble finding any problems with El Cactus, except that service was lacking a little. The restaurant was not busy and our waiter never refilled our water. We enjoyed our stay very much and our rating would be 4 stars out of 5.
After visiting Fiesta, Adelitas Mexican Grill, and El Cactus, we have been able to come to a very similar conclusion on which restaurant had a higher rate overall. Fiesta overall got a 5 out of 5 stars because service was amazing. We felt like we could joke and have fun with our waiter. The food was delicious and filled us up. The restaurant was clean and felt comfortable. Meanwhile, our next stop at Adelitas Mexican Grill was not as great as we hoped. The restaurant was not clean, had crazy high prices for the quality of food we got, and the service was not great. We think we all felt uncomfortable in the environment and wished we could have gotten more out of what we payed. This resulted in a 2 stars out of 5. Our last stop at El Cactus was awesome! The building itself was so different than normal Mexican restaurants. It was open and had modern touches rather than having traditional hispanic decorations. The food was great, super clean, but the service was lacking. This resulted in a 4 out of 5 stars. Each restaurant was different and unique, but overall we recommend Fiesta or El Cactus to dine at.