Reviewing 2020
In 2020, a lot happened. The Live Wire attempts to condense the most important events of 2020 into one timeline.
2020 has been an unprecedented year with "unprecedented" being the one word everyone uses to describe this year. Between protests, elections, and a whole pandemic, most people are looking forward to 2021. But, as the end of 2020 approaches, The Live Wire would like to present you with a timeline of most of what has happened during this long year.
Most of the information was taken from ABC News and InfoPlease.com
January
03: Due to a U.S. airstrike outside of Baghdad, Iraq,

Iranian Gen. Qassem Soleimani is killed. Iran retaliates by a U.S. military base in Iran.

26: Kobe Bryant and his daughter die in a helicopter crash.

Live Wire coverage: https://thelibertylivewire.com/3182/news/liberty-reflects-on-the-loss-of-a-legend/

Coronavirus outbreak

At this point, the virus had spread to 25 countries, mostly in Asia with 10,00 infected and at least 213 deaths in the month.
21: The first case is confirmed in the U.S.
30: The World Health Organization (WHO) declares a global emergency.
February
03: The Iowa caucus is held, though with technical issues that delayed the results for three days.
05: Trump is acquitted on both abuse of power and obstruction of Congress.

Live Wire coverage: https://thelibertylivewire.com/3019/news/impeachment-updates-january-09/ 
29: The U.S. enters a peace deal with the Taliban, resulting in a ceasefire and the U.S. drawing forces out of the area.
March
10: Italy becomes the first country to go into a complete nationwide lockdown.

As coronavirus cases rise, protections such as masks and hand sanitizer become highly encouraged. (Duncan from Creative Commons)

11: WHO declares covid a pandemic.
11: NBA season is suspended.
24: 2020 Summer Olympics are postponed until 2021.
26: U.S. leads world in coronavirus cases.
27: Trump signs $2 trillion stimulus bill.
April
02: Global covid cases cross 1 million.
07: The lockdown placed in Wuhan, China, the originator of the virus, is lifted after 76 days.
27: Brazilian President Bolsonaro is under investigation for "seeking to interfere with police investigations."

Bolsonaro was already under fire for his handling of the coronavirus.
May
01: Global warming causes massive ice sheet loss in Greenland and Antarctica, NASA study shows.
03: Unemployment reaches a new low in the U.S,
03: Second round of the Paycheck Protection Program designates $175 billion to small businesses.
27: U.S. reaches 100,000 deaths.
31: George Floyd's killing sparks massive protests about police brutality and systemic racism as video evidence of a Minneapolis police officer suffocating Floyd was released.
31: Trump tweets that Antifa will be labeled a terrorist organization.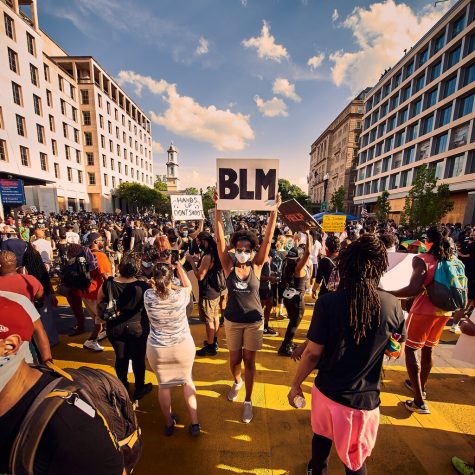 June
06: WHO announces that all people should wear masks in public to prevent the spread of covid.
06: Black Lives Matter (BLM) protests enter 12th consecutive day with other European countries and Australia joining.
12: Lebanon begins anti-government protests.
12: Reports of Yemen facing a humanitarian crisis are released.
30: European Union (EU) decides to reopen to 14 countries, excluding the U.S.
July
06: Suspected Bubonic plague surfaces in Mongolia.
07: U.S. places notice that they will withdraw from WHO, effective July 2021.
18: Nantes Cathedral set fire.
20: Oxford University reports progress in covid vaccine.
20: UK announces suspension of the extradition treaty with Hong Kong due to the controversial national security law passed.
25: Attacks on people in Nigeria have been occurring since January, though there is a rise in violence in July.
30: Four students in China were arrested under China's new security law.
August
04: An explosion in Beirut, Lebanon killed 135 and injured 5,000.
11: New Zealand reinstates coronavirus restrictions due to the first locally transmitted case after 102 days.
14: USPS Postmaster General announces that budget cuts have caused "unintended consequences," such as mail delays, which could potentially have major impacts on the timing of mail-in ballots.
14: Iowa suffers from a derecho, a hurricane-like storm, which destroyed millions of acres of farmland and left hundreds of thousands without power.
31: U.S. nears 6 million covid cases.
Many protests that started peacefully soon turned violent this month.
September
01: Protests spark in LA after a police officer fatally shot a black man, who was pulled over for violating a vehicle code. The man allegedly punched a deputy and tried to run, dropping a gun in the process.
08: Hong Kong continues to protests against police brutality after a video went viral of police beating a 12-year-old girl in the street.
11: Politico releases a report alleging that Trump officials falsified CDC documents regarding the coronavirus.
18: Supreme Court Justice Ruth Bader Ginsburg died peacefully surrounded by her family.
24: Belarus President Alexander Lukashenko was sworn in for his sixth term amid massive protests, claiming the election was rigged as Lukashenko was not the favorable candidate.

The Black Lives Matter movement was founded in 2013 to protest racially-motivated violence and advocates for non-violent civil disobedience. (Tim Dennell from Creative Commons)

25: Trump makes plans to nominate Amy Coney Barrett to the Supreme Court.
28: Armenia and Azerbaijan clash over a region that is a part of Azerbaijan but is owned by ethnic Armenians.
October
02: President Trump and First Lady Melania test positive for covid
07: 

Trump Administration announces plans to place some restrictions on the H-1B Visa, which allows highly skilled workers from other countries to come to the U.S. to work.

08: Mass protests

emerge in Nigeria against the Special Anti Robbery Squad (SARS) police unit, which has been accused of kidnapping, harassment, and extortion.

09: BLM protests continue. Shelter in place at the University of North Carolina Asheville was lifted. 

10: Protests in Wisconsin enter their third night after the officer who shot Alvin Cole will not face charges.

19: 70,000 positive cases of covid sets new record for the number of cases in a 24 hour period in the U.S.
23: 

President Trump announces that Israel and Sudan have agreed to normalize relations, creating a formal relationship between the two countries and recognizing the State of Israel.

26: Amy Coney Barrett confirmed to Supreme Court

Live Wire coverage: https://thelibertylivewire.com/4755/news/future-of-our-rights/

27: Protests

erupt in Philadelphia after a black man who allegedly had a knife was shot. The victim, 27 year old Walter Wallace Jr., was said to be mentally ill and on lithium. The two officers who responded to the scene are under investigation.
November
01: U.S. covid numbers increase to 9 million cases of covid and 230,000 deaths.
01:

Portland police declare a riot after a group of people retaliated and broke into businesses

02: 

Gunmen attacked Kabul University in Afghanistan, killing 10 students. The gunmen mainly targeted students, though did exchange fire with Afghan security. The Taliban said they did not orchestrate the attack, and no other group has claimed responsibility.

08:

Pfizer-BioNTech have reported that their coronavirus vaccine has stopped 90% of cases with no reported safety concerns. Over 43,500 people in six countries have taken the vaccine.

11: Texas is the first state to surpass 1 million covid cases
11: U.S. reports 11 million cases of coronavirus.
16:

The Boy Scout lawsuit widens as there were at least 92,700 claims of abuse against the scouts.

22: at least eight people were injured at a Mayfair Mall shooting in Milwaukee, Wisconsin.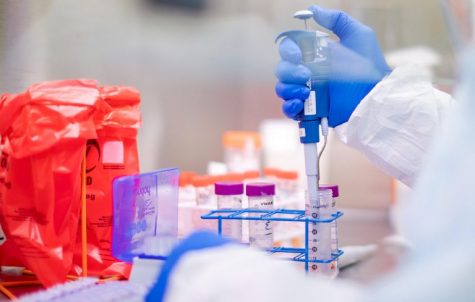 December
04: Federal judge rules that the Trump Administration must reimplement DACA, which protects against undocumented children from being deported.
11: Pfizer-BioNTech vaccine authorized by FDA.
14: The first vaccine is administered in the U.S.
14: Joe Biden confirmed to be the next president by Electoral College.
14: U.S. reaches 300,000 deaths due to coronavirus.
18: President-elect Biden picks Deb Haaland to lead Interior Department. This move places a Native American to lead a Cabinet-level agency, something no president has done before.
About the Writers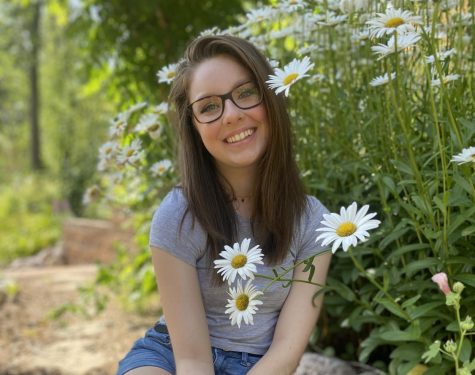 Lauren De Young, Editor in Chief
Lauren De Young, senior, is on the staff for the third year. At Liberty, she is involved in INSHOC, NHS, and journalism. Lauren loves volunteering, recently...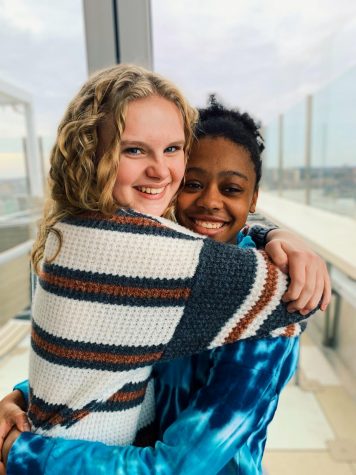 Laney Prelle, Copy Editor
Laney Prelle, sophomore, is a second year staff member for the Live Wire.. At Liberty, she is involved in journalism and plays basketball. She spends most...