Vacationing in a Pandemic
Many people are finding ways to safely discover a new normal- including the return to travel.
While the world continues to navigate the ongoing pandemic, there is a huge push for a return to normalcy. Though the pre-pandemic normalcy isn't currently possible, travel, something that was almost impossible for the first few months of COVID, is making a comeback. 
Liberty students are among the population of people that have decided to begin a slow transition into travelling again.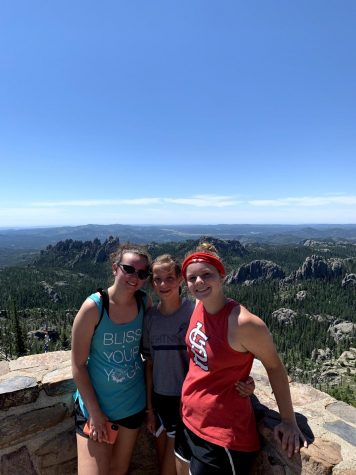 Madeline Marquardt, senior, took a trip to South Dakota with her family during the summer. They drove, stopping one night along the way at a hotel, and camped the rest of their trip in a state park. They felt camping was the safest way to stay. 
"We decided to camp so our interaction with others would be limited… Because we had planned in advance, we knew we would be fairly isolated once we arrived at our campsite. We also had masks and a lot of hand sanitizer in the car. We had bought most of our food in advance too, so we were able to make fewer stops," said Marquardt. 
Outdoor travel is the most popular now, and also the safest. Ava Walker, junior, also took an outdoor trip, though it was a slightly different type. 
Walker traveled to Mexico with her family over winter break. They flew, but she felt the experience was just as safe.
"Masks were required [on the plane], and there were no inflight services," said Walker.
Before leaving, Walker and her family quarantined to ensure they wouldn't spread it. 
Upon arrival, her family stayed at a hotel. Walker felt the measures they had in place were enough to keep them safe. 
"Everyone wore masks– room service, workers who served the buffet, etc.," said Walker.
Quinn Cleary, freshman, also traveled over winter break to an outdoor destination.
"My family and I went skiing in Colorado. We flew and stayed in an AirBnB by ourselves there," said Cleary.
All three students' destinations differed in terms of COVID safety measures. Walker and Cleary felt safe with the measures that Mexico and Colorado had in place, but Marquardt didn't. 
"I honestly did not see many safety measures when we were traveling. Masks were not required in many of the places we traveled, except for some of the state parks (like the Badlands). Some businesses [required] masks and [did] not accept cash, but those were the main measures I saw," said Marquardt. 
Though there weren't many measures in place in South Dakota, Marquardt, as well as Cleary and Walker, all took precautions of their own.
"We wore masks, used hand sanitizer, and made our own food or ordered takeout. The ski mountain was strict about masks, and we wore them everywhere, even outside," said Cleary.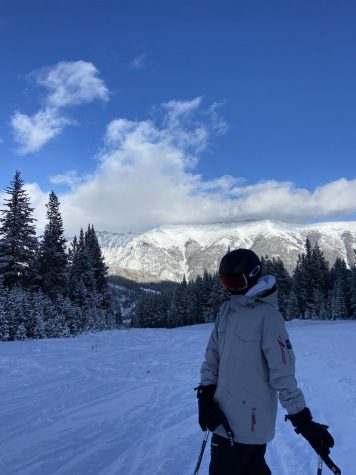 The main measure taken for all three students was limiting their activities to the outdoors. 
"We looked for activities that would have the least interaction with other people… We did most of our activities in other parks too rather than going into more crowded areas, like going on long hikes and kayaking," said Marquardt.
Cleary and his family limited their interaction by spending most of their time skiing, while Walker and her family spent most of their time distanced outdoors at the beach. 
Though travel is starting to make a comeback, there are differing opinions on whether it is time or whether these destinations are doing enough to keep travelers safe.
"Everyone is taking precautions to keep everyone safe," said Walker.
Walker believes it's safe enough to travel again, however, Marquardt does not.
"Based on our experience, I would not feel safe traveling again. There were so many people in small towns and in South Dakota as a whole that did not follow any guidelines put in place. In the town where we stayed overnight, we actually [got] odd looks because we were the only ones wearing masks. I think my family had a good plan in place, but nobody around us followed any guidelines, making us feel unsafe," said Marquardt.
If done properly, travel can be safe. However, this only holds true if certain precautions are taken in addition to the CDC guidelines. Monitoring symptoms, quarantining for 14 days before and travel, and getting tested prior to your departure and upon your arrival are all recommended measures.
About the Contributor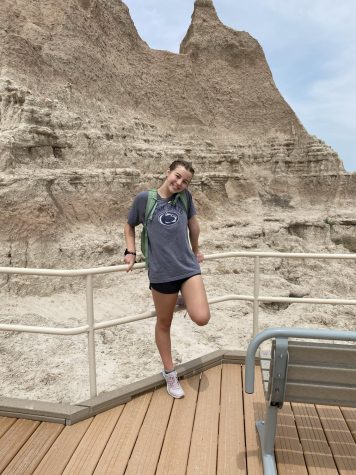 Amelia Cleary, Editor-in-Chief
Amelia is a senior at Liberty and this is her second year on staff. She spends most of her free time dancing at Nolte Academy, spending time with her friends,...