Zoom Academy
The Live Wire explains the newest high school option.
At the start of next school year, 2021-2022, K-12 students from across the state will have the opportunity to enroll in online classes offered by the Iowa City Community School District (ICCSD). This will be the fifth high school option in ICCSD along with the four other in-person high schools (West, Liberty, City, and Tate). 
The reason for offering online schooling as a permanent option is to regain students that ICCSD lost to other online schooling programs according to Gregg Shoultz, director of online learning. Students who are homebound due to medical conditions, stressed by being in large schools, involved in sports at a very high level, looking for more time to spend working, and students with anxiety that manifests in a classroom are also reasons for offering online permanently. Online would suit those students better than in-person learning and adequately meet their needs to prevent them from leaving ICCSD.
There are other reasons students from across the state would want to Zoom into the district too, and Shoultz explained these reasons. 
"I think parents are attracted to the high degree of rigor in our teaching, our expanded AP offerings, and the fact that we offer real teachers and synchronous classes and not a bunch of online worksheets, which is found in some other online classes," said Shoultz. 
Justin Colbert, principal of Liberty, also explained how online classes would be beneficial for some kids. 
"ICCSD Online will be beneficial mainly because it provides students and their families with another option for their education. Traditional school does not always work for everyone, so this will provide an option that may work for certain students and their families," said Colbert.
"
Traditional school does not always work for everyone, so this will provide an option that may work for certain students and their families"
— Justin Colbert
"Additionally, there are other students living across the state of Iowa who live in a smaller community where an online option might not be available. These students have the ability to open enroll and attend ICCSD remotely through ICCSD Online. These students will have the ability to take certain classes that may not be available in their smaller hometown school district," Colbert added.
With so much screentime, educators and parents do have concerns about the overall lasting effects all online learning could have. Colbert addressed these concerns. 
"Many places throughout the world have been doing online instruction for much longer than Iowa City Schools. Through practice and research, we have learned that synchronous virtual instruction should be limited to 3-4 hours per day. ICCSD Online has established a class schedule similar to the Online Learning Program schedule utilized this year. Students will only have a maximum of 4 classes per day to limit daily screen time. However, it is also important to note that many professionals also spend a majority of their time in front of a screen during their workday, too," explained Colbert.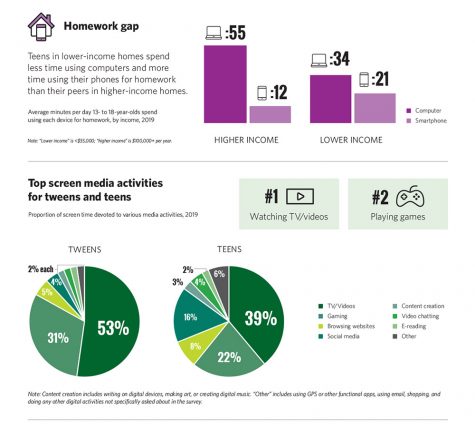 Though this statement is true, many would agree that there is a big difference between working professionals with fully developed brains and teenagers with developing brains. Adults can more consistently recognize when they need a break from a computer screen, while it may be harder for teens to recognize when they need a break because of required class times as well as schoolwork. 
A secondary concern beyond the academics of online instruction is how students will participate in extracurricular activities with an entirely virtual school, especially if they live far away from ICCSD. Shoultz answered this question.
"Students who can't transport themselves to an ICCSD school for extracurriculars can do up to two activities in their home school. So, it is possible to be enrolled in ICCSD Online and still play football in your home school district," said Shoultz. 
With the pandemic forcing many individuals online, ICCSD is pushing to be innovative by continuing to offer online learning post-COVID. There are obvious pros and cons to complete online schooling, many of which have been identified during the online transition due to COVID, there will likely be others to arise in the future as this option becomes a permanent one.
About the Contributor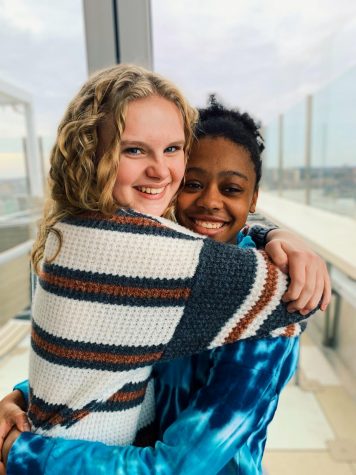 Laney Prelle, Copy Editor
Laney Prelle, sophomore, is a second year staff member for the Live Wire.. At Liberty, she is involved in journalism and plays basketball. She spends most...