The Positives of Social Media
Social media has been debated in society more recently and most people tend to focus on the negatives, however there are several positives as well.
In the eyes of some, social media is typically seen as a platform that has damaged our society and the way people previously lived their lives, but to me, and many other teens it is so much more.
A lot of the time kids feel self-conscious about being themselves in public environments with many people. Kids in that situation are typically suffering from depression or anxiety and don't understand how to talk about what they are going through. In today's generation, social media has created a sense of support for individuals who can't find this support in their daily life. 
The typical teen uses social media to stay connected to friends and family. I personally never use I messages to text others I use other apps such as Snapchat as my way of communicating. This is something the older generations weren't able to experience as teens so it makes it harder for them to understand what these kids could be doing all day on their phones. Following accounts that are about things you are interested in can bring a sense of joy in a different kind of experience as a way of engaging positive entertainment. Especially over the last few years with COVID-19 around social media has allowed kids to be entertained and engage with others while being apart. Even little things such as sharing a funny video to a friend, posting online, or just staying in touch with others through apps have helped lift people's spirits in a time of the unknown. Apps such as TikTok have allowed families to participate in the social and comedic aspects of their app and brought many closer together. 
Some kids can feel less social in person and online it is easier for them to make strong connections. Social media has helped kids' self-confidence positively as they can make new connections and express themselves. It helped their relationships grow in person because of all the connections these kids made.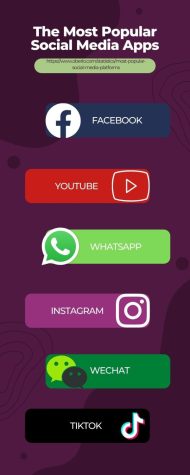 When it comes to businesses and other financial benefits social media has helped in many ways. Recently it was discovered that virtually every one of the 500 biggest financial service companies currently have profiles on social media. This study also showed that 92% of business owners said that social media has helped them to bring in new customers. Being in business these days it is very beneficial to be active on social media as a way of promoting your business. Promoting your business can have great outcomes such as improving your company's data and analytics. For example, there is an insurance company that uses 80 social media accounts and then consolidates them using a Hootsuite (a social media management app.) After that their company reduced duplicate efforts, this helped save the company's considerable expenses. Social media can also help your company because it's an easy way to reach out to different kinds of consumers online. Even just a notification that alerts people about your company can help to promote and build relationships with consumers. Brand awareness is another easy way to draw attention to your business using social media. You want your name to be out on the internet so that when clients are looking for your services or product your name pops up before others. 
Social media has changed the way we can communicate with others in our day-to-day lives. People have access to things like sending people fun filters, sharing videos, sharing others' posts and so much more. This is why there are so many platforms and endless opportunities for growth in social media. There are apps such as Facebook and Instagram to show others cool photos you want to share with friends and family. There are also apps like Twitter that allow you to share your thoughts and comment on others as a way of interaction. There are so many apps I would go on and on but the main focus is that in the end, social media made it easier for people to connect with others about things they´re interested in. 
Social Media is a great source for communication because of how it allows you to spread information at a fast rate. It has made it to make people aware of important topics and make a difference. Social media was something that allowed people to communicate more easily and this helped bring attention to many problems in our world today. Many organizations found social media very helpful as a way to create awareness about a specific issue. Communication was changed when social media came into play. Conversations are now quick, short, and very reliable. Nowadays, you meet many people through your phone at home with the click of a button. Many friendships can and have been made using social media for people all around the world. 
In conclusion, there are downsides to social media such as bullying, self-body image, and overly using screen time. However, people tend to focus on the negatives rather than seeing all of the benefits it has to come with it. I think that everyone would enjoy using this platform and the many apps that are included. 
About the Contributor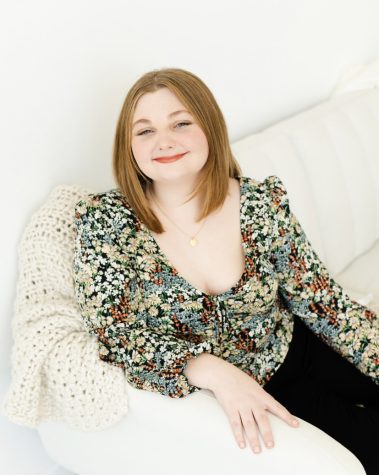 Chloe Oppelt, Editor-in-Chief
Chloe is a senior at Liberty and this is her second year on staff. At Liberty, Chloe is involved in cheerleading and tennis. Outside of school, she enjoys...