Tiny Homes, Big Popularity
Tiny Homes are on the rise in popularity.
One of the basic dreams many citizens have is to claim ownership of their dream home. Many people aspire to one day live in the grandest of houses, but some prefer to travel the other route and live in a 'tiny home'. 
A tiny home is exactly what it sounds like: a livable home but on a miniscule scale. The average tiny home has the dimensions of 150 square feet, 20 feet from front to back, and about 12-13 feet of head space. 
Some people find the whole idea of shrinking down one's living space to essentially one room to be absolute absurdity, but others, on the contrary, find it genius. In the United States, there's an estimated 10,000 tiny homes being used as a place of residence currently. Each year in the U.S. alone, roughly 700 tiny homes are constructed by licensed contractors, and it's believed that the amount of private builders pumping out their own tiny homes matches that. According to GoDownSize.com, 2017 saw an increase of 67% of ownership of tiny houses. 
"Personally, a tiny home would be cool for something like a vacation, but I would rather just live in a regular (large) sized home," Ava Donnelly, Sophomore, said.
"I think a tiny home would be a pretty cool alternative. I think I would enjoy living in one," Rafael Jambor, Junior, added.
The rise of tiny homes can be attributed to many things. The current rising economy in 2019 plays a big factor. The rising economy is also correlated to the rise of national debt. The rising national debt has made it  harder to acquire large loans, especially for people wanting to become homeowners. This is leading some to invest into a tiny home, which can be just as luxurious as a larger house. The average price for a tiny home rounds out at about $75,000. If one wants to acquire a loan for a tiny home, they usually only need a 10% downpayment of the total price, which is only about $7,500. This is much more affordable to the average person. While not outnumbering the ownership of apartments or family sized houses, the wave of tiny homes is certainly on the rise.
About the Writer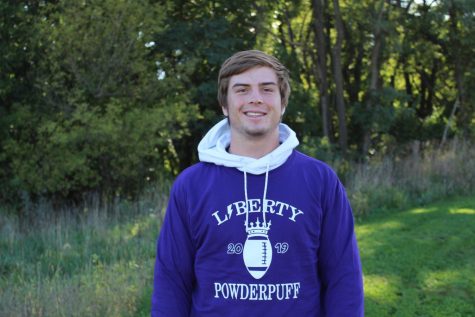 Max Tafolla, Sports Editor
Max is a junior at Liberty High School and this is his first year in the Newspaper Department for the school. Max participates in football and track for...