Liberty All-Staters Raise The Bar
On Saturday, October 26th 2019, Liberty choir students made history for our school, securing 12 spots in the All-State program.
All-State, a dream achievement for many high schoolers, is a program that recognizes talented individuals from all over the state and brings them together into one ensemble. Students spend hours practicing every week from August to October just to audition. This past weekend, twelve students from Liberty High's choir program were accepted into All-State, a huge accomplishment for the students and the school. 
Ryne Eyestone, junior, said, "We practiced for about 6 hours a week, which doesn't seem like a lot, but when you take into consideration that we don't practice on the weekends and have other people in other clubs and activities […] now it seems like our time is taken up a ton."
All-State auditioners perform for judges in quartets, each singing a different voice part (soprano, alto, tenor, and bass). After every quartet has performed and the judges have had time to go over all auditions, they release the results via a list posted up on a board. Although groups perform together, not every person from a quartet is guaranteed a spot on the list. 
"It was amazing," Lila Panek, senior, said. "There had been a delay with the points system, so I didn't know that the list was being posted until a bunch of other Liberty kids came running into the cafeteria from the gym screaming, 'Lila, you got in!'"
Students can spend all of their high school years trying to get accepted. Katey Halverson, senior, has been auditioning for three years and was finally accepted this year. Unfortunately, despite the hard work that goes into auditioning for All-State, it usually takes more than one try to get in.
"Even if you don't make it in, the process helps you become a better performer. You're working with others and learning very hard music. It teaches you discipline and commitment, and you also form great friendships with the other auditionees during the process. I wouldn't trade this experience for anything," said Halverson.
Scott Dill, senior, said, "I'm so proud of every single one of the students that represented Liberty that day because we all showed the judges that we worked hard and that we were prepared."
About the Writer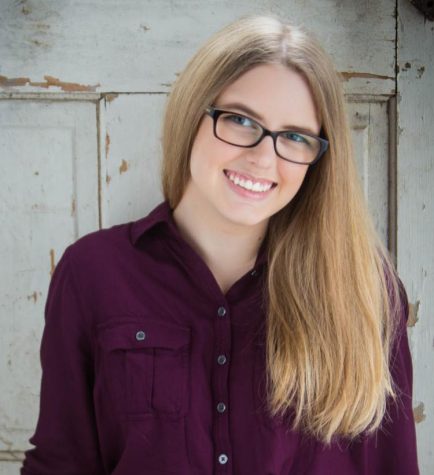 Aubrey Dallner, Writer
Aubrey Dallner, a senior, is a new member of The Live Wire staff. Ever since grade school, she has enjoyed writing stories and making art, so joining The...