Prom 2022
Prom was held on May 14th and many students attended the dance.
Prom is a long standing tradition for many high schools. It's something students look forward to every year. It's an evening filled with happiness and many make long lasting memories. Liberty held their prom on May 14th from 8 P.M to 11 P.M. Liberty was the last school in the ICCSD district to hold their prom. The dance took place in the school's cafeteria where they held lots of activities for students. Immediately upon entering the dance, there was a prize raffle where anyone could enter and the winners were announced throughout the night. There was a large array of prizes such as haircare, gift baskets, and even a microwave. Other activities included tarot card readings, caricatures, a photo booth, bounce houses in the gym, and of course, dancing.
The price of the tickets seemed high but it seemed to balance out because of the free products that were offered at the dance. All the activities as well as food and drinks were free for students.
A little over half of the junior and senior classes attend the dance. Noah Klosterman, senior, attended the dance as it was his last one ever. He did not enjoy it as much as other students, but he did have some suggestions for next year's prom.
"I thought it was mid. The music could have been better. I also think next year they shouldn't have it at the school. Special shoutout to Dylan Wilson for ruining my suit with his self tanning lotion."
Klosterman also won a prize from Liberty's prom raffle.
"I won an Alexa microwave," he said.
Sydney Cayler is another Liberty senior that attended this year's prom. She went with a friend and was pleased with the overall results.
"I liked how they decorated more than a regular dance. They had a lot of activities and my favorite part was probably the raffle. For next year's prom, I think more thought could go into planning it and maybe a change of location so it feels more special," she said.
Unlike Klosterman and Cayler, Cassidy Zachar, junior, attended prom for the first time this year.
"I appreciate that parents stepped in and helped set up decorations and with a lot of things that went into the prom, so i'm very thankful for them and those who made donations because prior to that, from what I understood, it was going to be lame; no decorations, no real entertainment, no food so I do appreciate the effort," she shared.
Zachar also shared suggestions on how Liberty can improve future dances.
"I wasn't a big fan of the balloons. People kept popping them like crazy. I also wish that the music was better. We always hear Cupid Shuffle and Cha-Cha Slide. There was also a lot of Pitbull back to back but I kinda fuck with Pitbull so it's okay. I understand that that was kind of annoying for some people though."
As prom continues to be a highly anticipated and annual high school tradition, more and more ideas and improvements are bound to be proposed and implemented. Prom may not be exactly like how it is portrayed in movies, however,it is definitely a unique experience for everyone that attends.
About the Contributor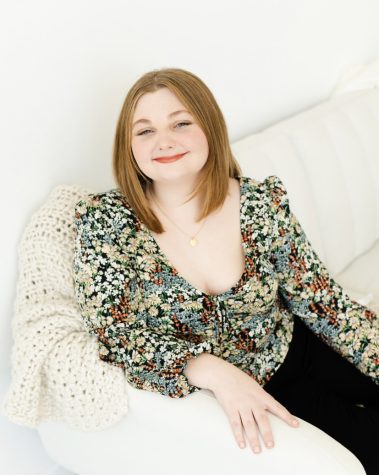 Chloe Oppelt, Editor-in-Chief
Chloe is a senior at Liberty and this is her second year on staff. At Liberty, Chloe is involved in cheerleading and tennis. Outside of school, she enjoys...