Four Liberty Students Make All-State Orchestra
This year, four Liberty musicians made All-State Orchestra, a competition between all the high school musicians in Iowa that results in high honor for those who make it.
All-State is a dream for any high school musician. Competing to prove that you're one of the best musicians in all of Iowa is a thrilling experience and a high honor.
"I think it's nearly impossible to describe the emotions you feel when you see your name on the list. All of the people auditioning have been putting in countless hours of work, and seeing your name up out of the many many people who wanted it too… It's something special," described Spencer Knight, junior. Knight, who has been doing honor bands since junior high, auditioned for the third time this year and was accepted for the second year.
Four Liberty students made All-State Orchestra this year: Garrett Roggy, junior, (viola), Cole Hansen, senior, (string bass), Santizo Aubrey, junior, (harp), and Spencer Knight, junior (french horn).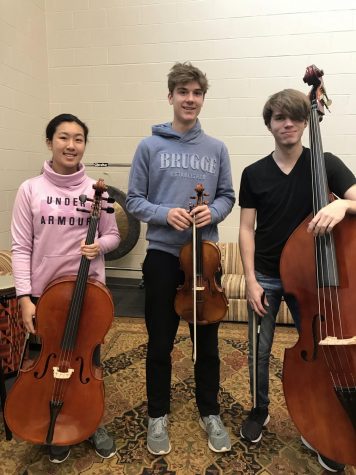 The road to All-State is a long, tiring one but ultimately rewarding no matter if one makes it or not. 
To prepare, Roggy takes lessons from a private instructor he's had since fourth grade. "Getting into All-State takes a lot of hard work and dedication that piles up to be hundreds of hours practicing," said Roggy, who also made All-State last year as a sophomore. "Preparing for the audition was mainly held up by my practicing. Last year, a month before the audition I practiced about two hours a day, which increased to three the week before. But, I also have a private lesson teacher […] and she greatly helps me understand the music before the audition."
The four students agreed that the hardest part is now over.
"For me, it's relieving to be into All-State because I feel like the hardest part so far was auditioning. The rest I think will be just as hard, [but] I'm just excited that I get to participate, and it's something I'm actually proud of doing and being a part of," said Aubrey. This is Aubrey's first year going for All-State and made it as the only harp player for the orchestra.
However, even with the struggles, they all unanimously said that All-State is worth auditioning for.
Hansen has made it into All-State all four years that he auditioned and recommends students to audition."Students who are even moderately confident in their musical ability should consider going for All-State," said Hansen. "Doing so provides a clear aim for musicians, and may allow them to improve faster."
Grace Wang, freshman, was accepted into the Iowa Junior Honors Orchestra and as first alternate cello for All-State Orchestra.
About the Contributor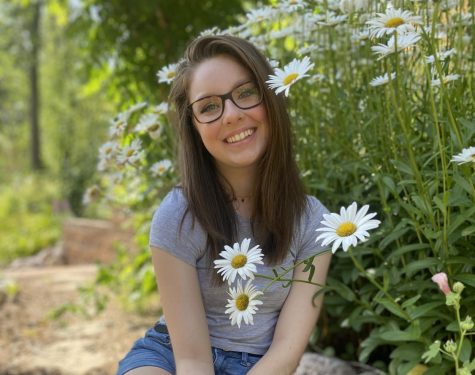 Lauren De Young, Editor in Chief
Lauren De Young, senior, is on the staff for the third year. At Liberty, she is involved in INSHOC, NHS, and journalism. Lauren loves volunteering, recently...