Liberty Athletic Director, Mike Morrison, Recognized by the Iowa City Press-Citizen
 Liberty Athletic Director Mike Morrison was recently recognized by the Iowa City Press-Citizen on Friday, January 3rd, as one of the top 10 people to watch this year. 
"I am not one who seeks much recognition.  I really appreciate it and am humbled, but it is not something I strive for.  My goal is to provide the best experience I can for our kids and the community," Morrison commented.
Morrison has been relentlessly working on the development of Liberty athletics since before the high school opened back on August 23rd, 2017. He has been an essential building block, not for just the athletic programs but for Liberty in general as well.
In many towns across the United States, communities bond over high school athletics. For an athletic director, one of the top priorities is to establish a program that represents and reflects the surrounding community. 
"Every opportunity we have to recognize Liberty in a positive way helps us continue our growth and better our community," Morrison added. 
Being in a high position, in this case the athletic director for Liberty, includes being constantly in the spotlight and having watching eyes on your efforts every day. With Morrison being recognized by the Iowa City Press-Citizen, Liberty has gained attention from beyond just the Iowa City area. 
"I don't think [the attention] changes much for myself or for Liberty. I don't worry too much about pressure. I do the best job I can and try to make decisions that are in the best interest of our kids and community," said Morrison. 
The Liberty Athletic Department continues to grow and reach greater heights every season and new year with the very elite help of our Mike Morrison. 
Interested in reading the whole, in-depth article by the Iowa City Press-Citizen? Click on the following link!
About the Contributor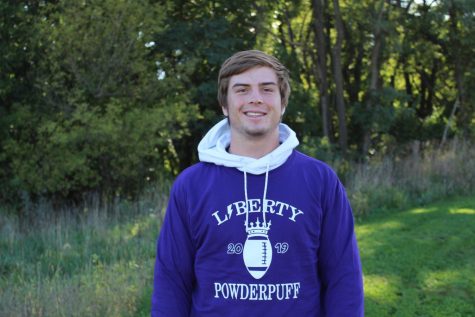 Max Tafolla, Sports Editor
Max is a junior at Liberty High School and this is his first year in the Newspaper Department for the school. Max participates in football and track for...