Project Earth
Project Earth is a club at Liberty dedicated to making Liberty have a greener facility and student body.
"We are the last generation that can prevent irreparable damage to our planet," said María Fernanda Espinosa Garcés, the President of the United Nations General Assembly. The UN has stated that we only have 11 years to change our habits before the effects of climate change are irreversible. Climate change is an ongoing concern to many, and many students in the Iowa City Community School District are working to take action.
Project Earth is a club at Liberty that is working to create a more sustainable environment.  They meet once a month and are managed by Dr. Nick Borchert, English teacher. 
Project Earth was created with many different goals, but their primary focus right now is creating a better recycling system to make Liberty a greener facility. Club members believe that Liberty's current recycling situation is less than ideal. 
"
[Recycling is] not as effective as it should be at our school so we are trying to work with the sustainability board and the district because they are trying to make a district wide initiative for it"
— Beatrice Kaskie, sophomore
"At Liberty, you have two options really: we have trash then we have cardboard and paper recycling. We aren't able to recycle as well as we can due to the lack of organization," said Beatrice Kaskie, sophomore. "There are certain processes that recycling must go through to actually be recycled. It's not as effective as it should be at our school, so we are trying to work with the sustainability board and the district because they are trying to make a district wide initiative for it." 
Liberty produces around a whopping 720,000 pounds of trash every year. Project Earth's focus is on reducing this amount by creating a more intricate recycling program. A study conducted by the Minnesota Pollution Control Agency found that over 78% of waste produced by schools could be recycled.
"We'd like to see a more comprehensive recycling system at Liberty. Recycling can be a messy business with lots of logistics, so we're drumming up student and admin support. There's also a sustainability initiative taking place at the district level, so our ultimate goal is to coordinate with the district rather than doing the same work twice," said Borchert. 
According to the Iowa City Community School District's Climate Action Plan Report, the district needs to prioritize projects centered around reducing emissions and energy use in buildings and transportation. Waste reduction is another important environmental effort, but it has a lesser effect on reducing greenhouse gas emissions. 
There have been many changes in environmental standards with the growing issues caused by climate change. Iowa City has created and improved many local standards to help create a more sustainable environment. Iowa City currently has limitations on greenhouse gas emissions, a Climate Action and Adaptation Plan, and a Climate Action Commission to aid the City Council. 
Project Earth has already started a green initiative in Liberty. The most recent change the club made was removing plastic straws at lunch and replacing them with compostable straws. Caitlynn Tubbs, junior and one of the leaders of the club, emphasized the importance of taking action. 
"Our club is important because all around the environment is something we have been destroying for years. People like us, we are the next adults, we are the next generation. We need to start young and figure things out because we are gonna be the ones who need to save the environment," said Tubbs.
Tubbs continued, "Right now we are working on fundraising for organizations and getting recycling at our school as well as composting the food in our cafeteria." 
Climate change is a global issue, and the UN is working toward a more sustainable system of living. The Swedish Parliament has a set goal to reach zero net-emissions by 2045. However, in 2017, President Trump decided that America would leave the Paris Agreement, an agreement among the UN that limits green-house gas emissions, even though America is one of the top leading contributors to climate change.
Project Earth and the ongoing Sustainability Initiative are two great examples of action being taken to prevent irreversible damage. With this growing issue we all play a huge role in the prevention of further damage to our planet. Anyone who is interested in joining, or wants to know more about Project Earth is welcome to join. Project Earth meets every Wednesday in Dr. Borcherts room, H020. Be part of the solution to ending this global crisis.
About the Contributors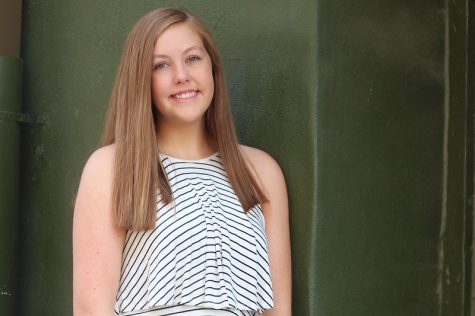 Elizabeth Barnett, Writer
Elizabeth Barnett, most commonly known as Liz, is a first-year writer on the Live Wire staff. She is a sophomore at Liberty, and is involved in volleyball...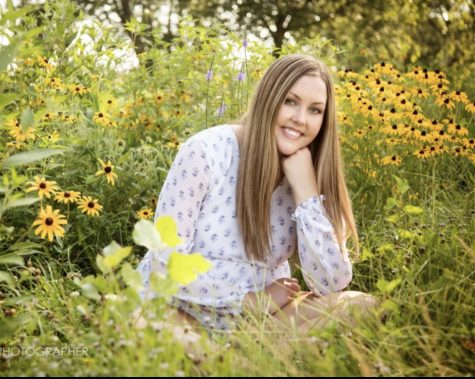 Liz Barnett, Managing Editor
Liz is a senior at Liberty and this is her second year on the newspaper staff. In her free time, Liz enjoys spending time with friends, supporting Liberty...