The Process of Getting Recruited and Committing to a College
Liberty High athletes talk about their experiences getting recruited and signing with a college.
The end goal for many student-athletes is to eventually sign with a college that suits them. The process to get there can be filled with disappointment, hopelessness, and hard work, but in the end, it can be a rewarding experience. The process starts with recruitment and ends on November 13th, signing day. This journey differs from person to person but is important nonetheless. 
Kelby Telander, junior, is in the process of recruitment and is excited for his future ahead of him. He is a multisport athlete here at Liberty and is in the process of recruitment. He plays football, basketball, and runs track.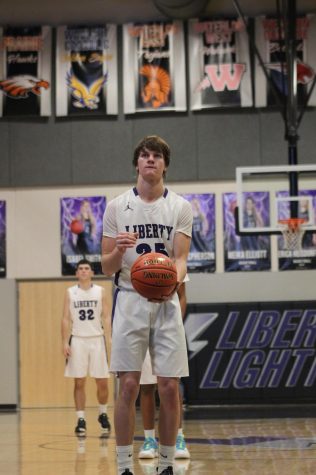 He is also an honor roll student and participates in the Liberty Difference Makers and National Honors Society, as well as PALS. He is currently being sought out for mainly football and basketball but has gotten looks for track too,
"[Getting recruited] can be nerve wracking at times, especially when a recruiter has informed you in advance that he will be coming to a game," said Telander.
With Telander potentially getting recruited for three different sports, he has a lot of things to keep in mind with all of his options. However, he is open to anything as he's being patient with his decision.
"I'm not quite sure which sport I want to compete in yet," Telander explained. "I'm just leaving my options open to see which sport I'm having the most success in by the end of my senior year."
To keep the interest of colleges, Telander does a number of things.
"I attend football summer camps and any prospect showcases/games that I'm invited to individually, I'm always constantly staying updated with emails and checking my mailbox, and always fill out personal recruiting forms that the colleges email me," he described.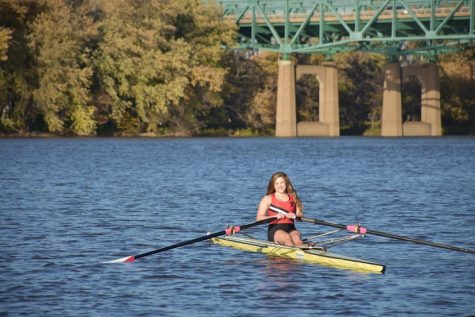 Stella Warren, senior, recently signed to the University of Kansas for women's rowing and is very excited about her future there. She has been rowing for three years and currently rows in a club based in Moline, Illinois. Besides her passion for rowing, other things impacted her decision.
"The factors that weighed in the most for me when deciding a college were first academics," she explained. "Then, I looked at athletics and how I felt with the team and coaches. Lastly, I paid attention to the overall environment of the campus and city." 
She got herself down to a list of three potential colleges and had to decide from there. However, Kansas was not always on that list. Warren said that Kansas wasn't on her radar until later, saying that until Kansas reached out to her she did not consider them.
"I hadn't looked there at all until the coaches reached out, but it quickly became one of my top choices," she said.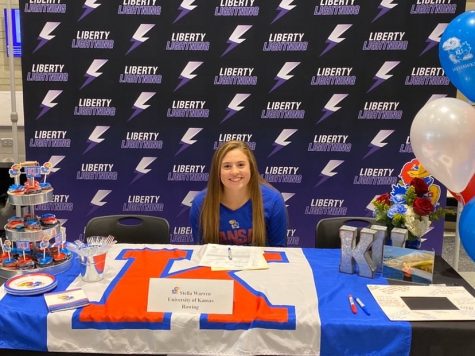 Warren talked about the stress that comes with finding a good college, saying that it's hard to start but once you get a list it gets easier.
"The process from recruitment to signing can be really long and stressful. It's hard to know where to even begin the college search," she said.
Warren assured that it gets easier once you get started.
"Once coaches reached out to me, I would look at their school and program to see if I wanted to stay in contact with the coaches or not. Once I got it down to my top five schools, I started taking official and unofficial visits, which made it easier to decide where I could see myself. After choosing a college, I verbally committed to the coaches, and a few months later I signed."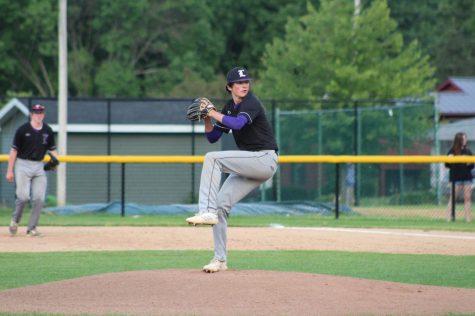 Jacob Norris, senior, is ready for his last high school baseball season as a Bolt. To Norris, choosing a school wasn't easy and a lot of factors weighed into choosing the right one for him. 
"The hardest part about picking a college was just making the right choice for me; it was hard because I loved all my choices," said Norris.
 Norris committed to Des Moines Area Community College (DMACC) to continue his academic and baseball career. He wanted his college to feel like another home and to make him feel welcomed.
"The school needs to feel like another home," Norris explained. "I think the atmosphere of the campus plays a big role."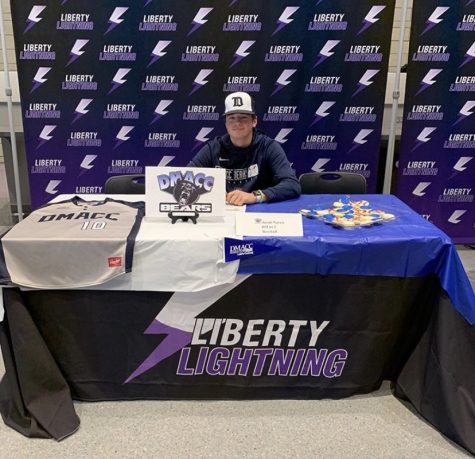 The coaching staff also played an obvious role in the decision. Norris explained that DMACC was not always on his radar, but his decision came over time.
"The college was not on my radar before committing. They came to watch me play, and after talking and visiting, I fell in love with the school."
In the end, everyone has their own story, and many people are anxious waiting to see how theirs will play out. These three student-athletes are just examples, there have been thirteen other liberty students that have signed this past year according to our activity director, Mike Morrison, and we are expecting more this spring.
About the Contributor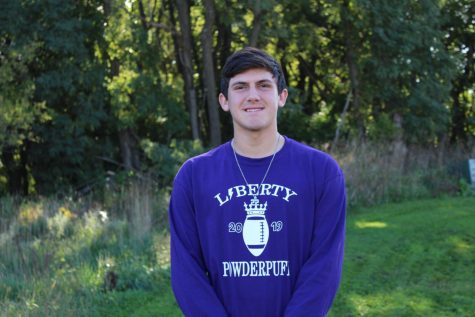 Zack Anderson, Social Media Chair
Zack is a senior at Liberty, and this is his second year as a part of the Live Wire staff. He plays golf and baseball for the Bolts. He also participates...