Liberty Hosts Second Annual Vocal Jazz Invitational
Members of jazz choir assumed great responsibility to run Liberty's own jazz choir competition.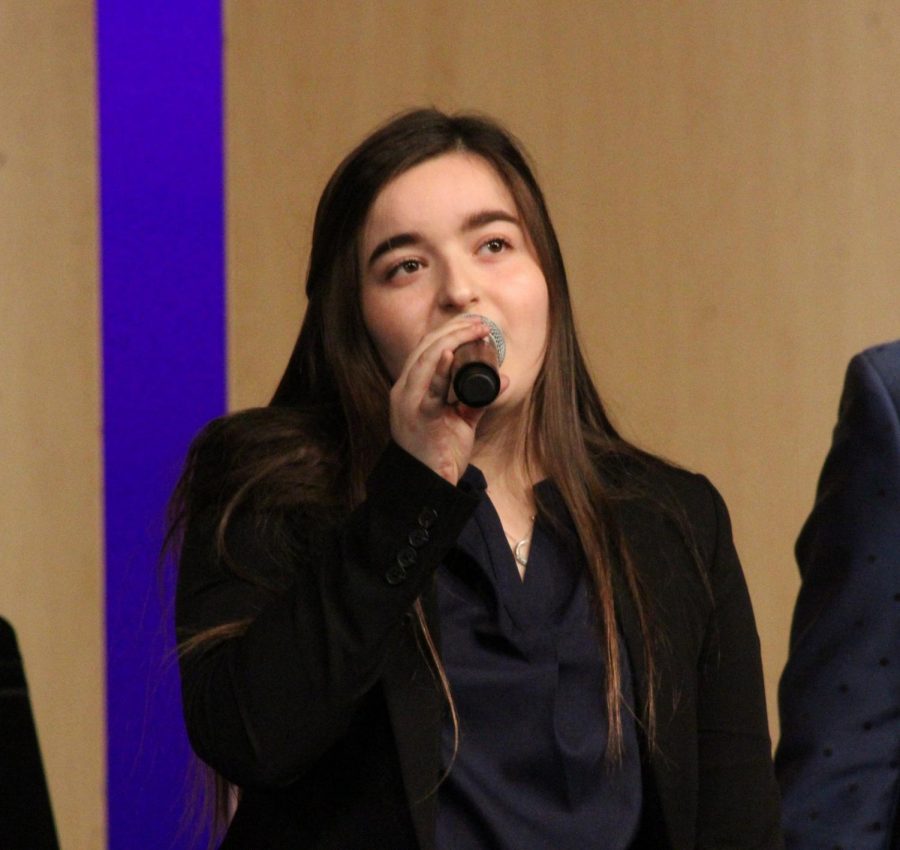 On Friday, Feb. 7, Liberty hosted its second annual Vocal Jazz Invitational in the auditorium. Jazz choirs from five different schools (Solon, Center-Point Urbana, Pleasant Valley, North Scott, and Waukee) participated. Performances ran all day, the first starting at 8 a.m. and the final at 8 p.m.. Each performance was followed with a clinic by judges Rosana Eckert, Justin Binek, and Abby Kurth.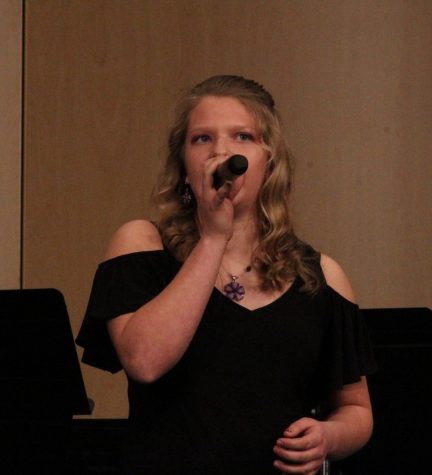 Robert Williams, choir director, played a key role in both starting and organizing the event.
"I had always wanted to start [a jazz choir event] at my last job, but we didn't have the resources [or] the equipment," said Williams. "Here, we've got some great facilities and we're, like, made for it, and I know our students take a lot of pride in making sure that this can happen."
Jazz choir ensembles are typically made up of eight to sixteen people, each person performing with their own microphone. High school ensembles perform at competitions and festivals and are most often accompanied by the piano, bass, and drums.
Liberty is home to three jazz choirs: Spark, Amplify, and Voltage. While Liberty groups didn't perform at the Invitational, they had a clinic with judges Rosana Eckert and Justin Binek the day before.
"I love [jazz choir]," said Sophia Cockerham, junior. Cockerham has participated in jazz choir for three years and is a member of Voltage. "It's something that I feel like I'm kind of good at… I think it's one of the styles that really suits my voice specifically."
Members of Liberty jazz choirs were assigned a variety of jobs to run the event.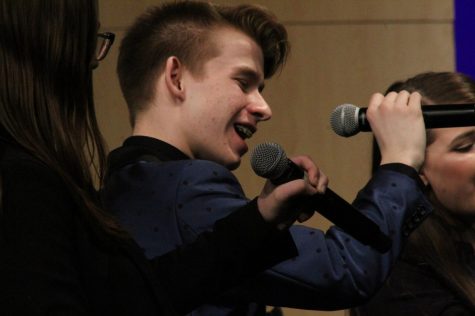 Jacob Smith, senior, worked as a registration desk host. His work consisted of checking groups in and making sure they fill out the appropriate forms.
"I think it's really cool to see all of the different groups, and instead of being one of the groups competing, it's cool to help them compete," said Smith. As a member of Voltage, this is Smith's third year in jazz choir.
Sophomores Hannah Rechkemmer and Sonja Bloeser worked as light engineers in the auditorium. 
"[We] turn the lights off when they're about to perform and turn them back on for their clinic and the next group's mic check," said Bloeser, member of Amplify.
"I've never done this before, so it's kind of a new thing, but I like getting to see the other groups perform and being on the other side of the stage," said Rechkemmer, member of Spark.
Tons of work goes into putting on a jazz festival. The event must be planned a year in advance in order to book clinicians and put the date on the calendar.
"I'm starting to plan next year's event now," said Williams. "It takes about a year's worth of on-and-off work, and obviously the week of the festival is late nights, early mornings, but it's worth it."
After a year's worth of build-up, Williams was very happy with how the event went.
"It's awesome, it's running on time, all of the groups have been fantastic, super well prepared, and the clinicians are amazing," said Williams.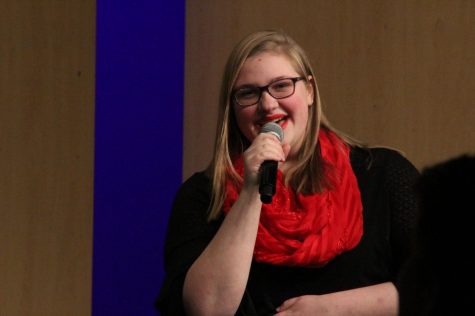 By the end of the day, Solon High School's 5th Street Jazz won the class 3A first-place award and Pleasant Valley High School's Leading Tones won the class 4A first-place award.
With two more festivals to attend, Liberty's vocal jazz groups still have part of their season ahead of them. They also have submitted video auditions for the Iowa Vocal Jazz Championships.
"I'm looking forward to trying out for Jazz [Championships]," said Madeline Lanxon, junior. Lanxon worked as a clinician host during the festival, tending to the clinician's needs and organizing their ballots. As a member of Amplify, this is Lanxon's first year in jazz choir. "I think we have a real shot so I'm really excited."
About the Contributor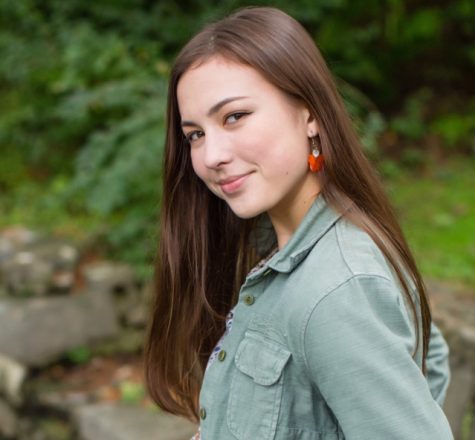 Abby Fowler, Copy Editor
Abby Fowler, senior, has been a copy editor for The Live Wire since year one. Fowler is also involved in varsity tennis, SLAP, Voltage jazz choir, speech,...