Dual Duties: SAC By Day & Coach By Night
Mark Lowe, a student advisor council coordinator at Liberty, has another job: training future basketball players.
Complete Player Evolution (CPE) is an elite basketball training and mentoring program. Their goal is to provide services for athletes and individuals looking to improve their lives and skills for the better. 
Mark Lowe, a Student Advisor Council Coordinator at Liberty, is a trainer for CPE. His job in both fields is to motivate people to be better, push limits, exploit weaknesses and improve in the areas they would like to see growth. Lowe founded CPE in 2017 and has been basing his company out of Iowa City, Iowa. CPE isn't just an area exclusive company, however, as they travel throughout Coralville, North Liberty, and surrounding areas throughout the state at a simple travel cost. CPE is also open to travelling out of state to any individual or group that chooses their service.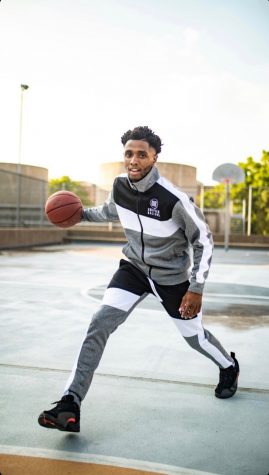 "Not only do I provide tools that will help individuals of all ages and skill levels to enhance their minds and skills, [but] we also do the same for small businesses and individuals looking to expand their professional development," commented Lowe. 
Being the owner of the company, Lowe has a mountain of experience when it comes to basketball. Lowe attended Iowa City West High School and that is when his personal career first started to really expand. During high school, Lowe participated with elite club basketball teams, as well as playing school ball for the West High Trojans. The Trojan boys basketball team ran an undefeated season, claiming state titles in both 2012 and 2013 with Lowe on the team. After high school, he attended and played basketball at North Iowa Area Community College for two years. After attending college, Lowe helped with various Nike basketball training camps, college camps, and USA Youth Basketball camps.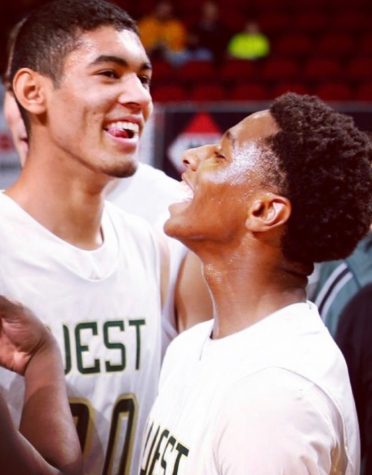 At Liberty, Lowe works with students and educators to provide services to families and students and acts like a role model. He establishes bonds between teachers and students to form relationships and implement the BOLTS Matrix: belonging, ownership, leadership, teamwork, and safety.
"My balancing skills have to be tremendous to stay productive and effective in each job. Having a team at CPE that I help manage opens up time for me to focus on Liberty's SAC and basketball program," said Lowe.
Basil Aldoss, junior, has been working with Lowe for the past two months. His sessions are three times a week, lasting an hour and a half. After a left hip injury that required surgery on his labrum, Aldoss started training with Lowe to work on footwork and he noticed a difference right away. His skills transferred right into the varsity game.
"A lot of the things we did I use in games now and they definitely work," said Aldoss.
Lowe also coaches younger basketball players around the Iowa City area. Eighth grader Bella Tafolla, future Liberty player, has been playing basketball since she was three years old. Though Tafolla has only done one lesson with Mark, she plans on doing more when she has available time off from her traveling basketball team. During lessons, Lowe makes sure to work on game-like situations, pushing the athletes to be better. Specifically during Tafolla's lessons, they work on ball handling and she has noticed how they improve the way she plays the game.
"Ball handling gets extreme so you are prepared for what's coming in a game. He really likes you to do moves that can fake a defender out and tries to improve your form," said Tafolla. 
Overall, Lowe is a big help to young basketball players and kids around the school. Whether he's trying to make you a better person on or off the court, he's always staying positive and progressive.
About the Contributor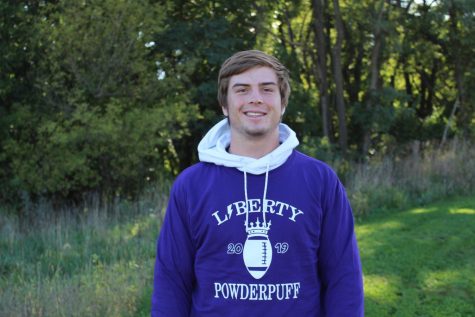 Max Tafolla, Reporter
Max is a senior at Liberty, and this is his second year with the newspaper. Max participates in football and track for the Bolts. He is a writer for the...