Covering Custodians
Custodians play a huge role in making Liberty the way it is. The Liberty custodians are greatly appreciated and talk a little about what happens behind the scenes.
There's so much that happens behind the scenes that makes Liberty, Liberty. Custodians are a huge part of what goes on that keeps the school what it is.
Brian Donohoe, the Head Custodian at Liberty, plays a big role in leading the custodian work and cleaning up after the students and staff. Donohoe oversees a custodial crew of 8 members: one day custodian and seven night-crew members. Even though their work is usually unseen, they did play a huge part in the first beginnings at Liberty. Donohoe was the first person that Principal Scott Kibby hired for the school.
"I liked the idea of being the first and being able to put my footprint on our school," said Donohoe. "Ultimately, it comes down to the people the relationships you form and just the daily interactions from the administrators, faculty, staff, students to the custodial crew that keeps the job interesting and fun."
A custodian's job tends to have many different parts that are involved with it. Most of the work includes keeping the building clean, like sweeping, mopping, keeping up the bathrooms, making sure the buildings are secure, cleaning windows, or anything else that you may have caught the custodians doing. Donohoe's average responsibilities are different each day. 
"Not sure that I have ever had an average day [because] each day is different. There are days I never sit down but I wouldn't want it any other way," said Donohoe.
Part of the job requires an early morning. Donohoe arrives before everyone else to make sure the environment is ready to go before the facility and students come. 
"After the 1st bell, we are maintaining the school throughout the day as you will all see us sweeping halls and checking bathrooms while responding to calls and performing other tasks and duties," said Donohoe.
Donohoe and his crew work around the night events that happen at Liberty and then end by finishing at the cafeteria and commons. Kibby added his views of the staff and how much they contribute to Liberty.
"
I always want to meet or exceed those expectations, there is no better feeling or compliment when you hear what a beautiful building we have or looks as good as it did when we first opened,"
— Brian Donohoe
"I'm always amazed at how much Brian and his crew get done during the day," said Kibby. "I feel the custodial team with Brian's leadership follows the BOLTS matrix." 
"I see belonging [through] their kindness, I see [their] ownership by being invested in keeping Liberty beautiful, I see Leadership [because] Brian is always one of the key people to greet visitors or groups that rent our facility," continued Kibby. "I see the teamwork, as he is always a partner in my work. He keeps me in the loop on issues he sees and he is a wonderful voice for me to hear when I have ideas about the building."
Donohoe and his team care about the school and take the job that they have with respect and responsibility. Custodian work is not easy, and the Liberty custodians are good at what they do.
"I always want to meet or exceed those expectations, there is no better feeling or compliment when you hear what a beautiful building we have or looks as good as it did when we first opened," said Donohoe.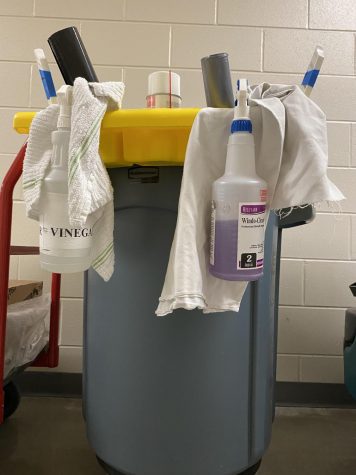 They are humble workers, acting behind the scenes and keeping the interest of the students in mind. The tasks that are performed are providing safety and health for the people that are a part of Liberty each day, and pride for the new building that Liberty is. 
"You wouldn't believe how much time they spend wiping down doorknobs and railings, they want you to stay healthy," said Kibby, "and whether it's a spill on the floor or something sharp sticking out from a desk or counter, the custodians are key in keeping you safe from injury."
"They love Liberty and they want Liberty to show well for all our kids, families and guests," Kibby continued. 
About the Contributor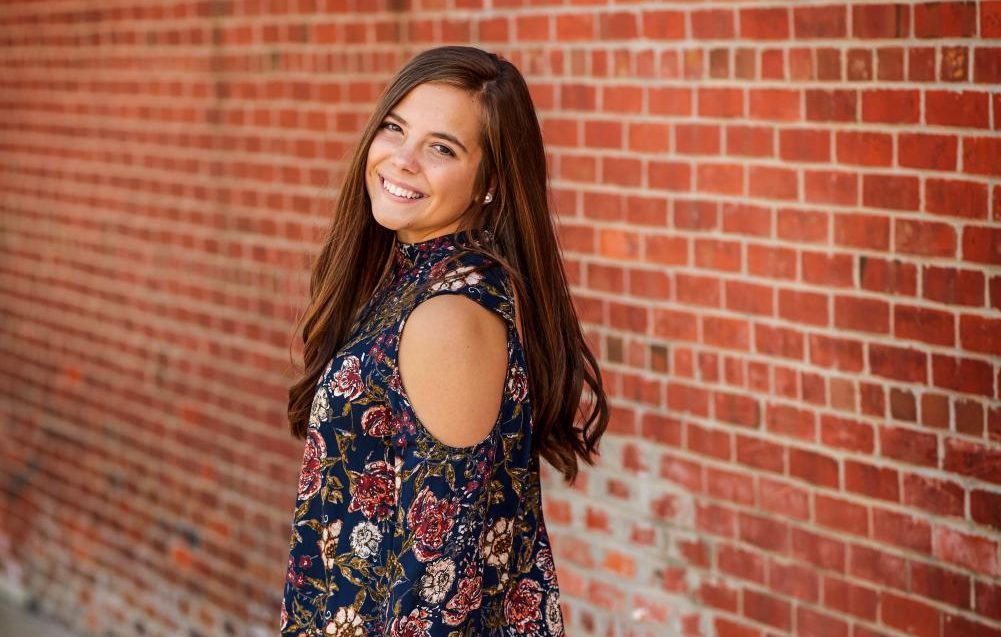 Tessa Miller, Social Media Chair
Tessa Miller, senior, is a member of The Live Wire staff for the second year. Her hobbies include running and soccer and she is involved in numerous clubs...