French Foreign Exchange Students Come to Liberty
Two French foreign exchange students came to Liberty to spend three weeks living with Liberty students.
Grace Wang and Lilah VanScoyoc, sophomores, have formed strong friendships with two girls who live 5,000 miles away. With the assistance of Catie Liddle, French teacher, and the company Language and Friendship, Wang and VanScoyoc's families have been able to host French students for a three-week exchange period. 
"Language and Friendship has a partnership with a school in Carpentras, France. It is a private intense English language school. They travel to the Midwest area during their three-week break," said Liddle. 
Liddle offered the opportunity for students to host a French student at fall conferences. This is when Wang and VanScoyoc's families initially learned of the exciting opportunity.
"My dad came home and asked if I would want to do it. We then decided it would be a fun experience," said Wang. 
The process of being a host family includes online applications, detailed information on family life, and photos. Liddle had to go to each family's house to ensure they could support an exchange student for three weeks. Once the application process was complete, the families had the opportunity to choose a French student who fits best in their family dynamic. 
"We chose Vic because we have a cat. We wanted to make sure they were fine with that for three weeks," said VanScoyoc. 
Victoria Giely, commonly called Vic, and Héloïse Gonon, are from Carpentras, France. They attend a private Catholic school that offered them the opportunity to travel overseas and experience an American school for three weeks.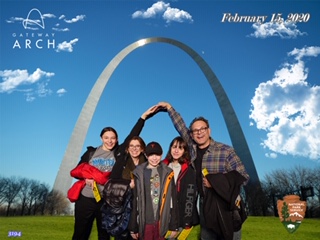 Attending school in a foreign language-speaking country may be daunting to some, but the two students have been studying English for five years now. 
According to Gonon and Giely, Catholic French schooling is very different from Liberty High. 
"The teachers [at Liberty] are more relaxed. [In France] there's no phones, no music, no food, no drinks. We have to stand up and the teachers have to tell you when to sit," said Héloïse. 
Both of them express their enjoyment from being here at Liberty and also in the North Liberty and Iowa City area. They experienced things like an Iowa Basketball game, eating and shopping downtown, and watching VanScoyoc play volleyball. 
"She has to take seven pairs of shoes home with her!" said VanScoyoc about Giely's abundance of new shoes. 
Both enjoyed their time spent with Wang, VanScoyoc, and others from Liberty, and were sad to leave on Feb. 29 as their three week period ended. 
"People are very nice. People in France are not as nice," said Giely about having to stay with strangers for three weeks.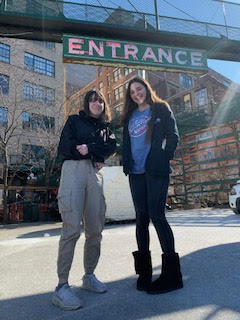 For Giely and Gonan, their participation in foreign exchange opened up many opportunities. They both encourage other students to experience a different country.   
"It would be interesting to discover France, but here is better," Gonon joked. 
"It's an amazing opportunity to learn about other cultures and other people first hand, so you can ask them any questions right here, it's not dated at all," said Liddle. "It's a really cool opportunity to have someone your own age also. [There have] been lifelong friendships that have been established through hosting. I definitely encourage it, especially for those who are looking to travel on the Spanish or French trip. You get to have a little bit of language exchange but from the comfort of your home or city."
About the Contributors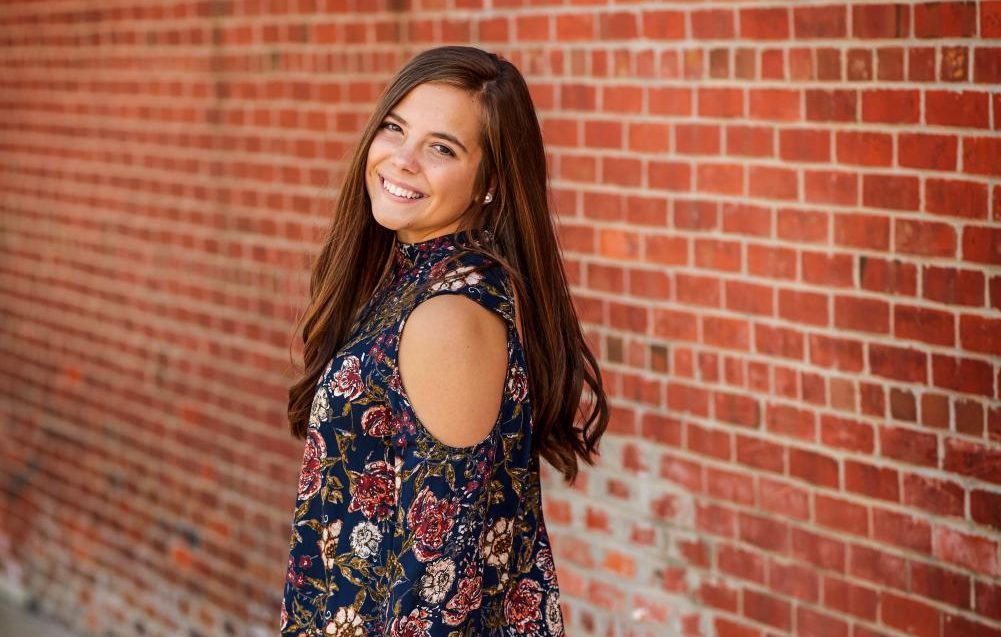 Tessa Miller, Social Media Chair
Tessa Miller, senior, is a member of The Live Wire staff for the second year. Her hobbies include running and soccer and she is involved in numerous clubs...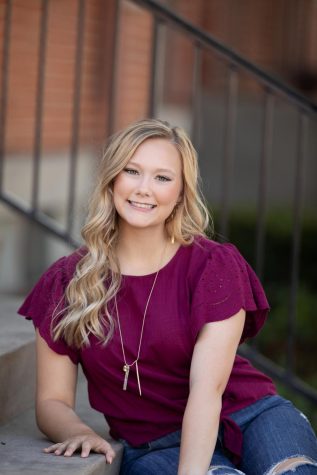 Kaylee Deisbeck, Social Media Chair
Kaylee Deisbeck, senior, is in her second year a part of the Live Wire staff. She plays soccer and is involved in multiple school clubs including Difference...